The Challenge:
A New Site, A New Message
A uniform manufacturer for the public safety industry, Elbeco makes high-quality garments for fire, law enforcement, EMS and more. Difficult to navigate and geared toward men, their outdated website wasn't providing an optimal buying experience for any of these professionals, let alone the growing number of women filling these roles.
With a 112-year history, Elbeco was viewed as an old brand in an industry that was quickly shifting from utilitarian uniforms to stylish, performance garments. Furthermore, their primary persona was changing – from the dealers that had traditionally dominated sales to the end users, who were increasing their influence on purchase decisions.
The Strategy:
Architect A Better Experience
We architected the new site to deliver an exceptional experience. Visitors could navigate by gender or industry, then drill down into apparel type. Product pages were optimized with video, 360° views, spec sheets and related products. Built on HubSpot and Shopify, the site gave Elbeco maximum control over both their marketing and virtual catalog.
In addition to a new site, we created a new brand message – Cut From a Different Cloth. Not only did it lend Elbeco some needed edge and set them apart from the competition, it spoke both to the innovative quality of their products and the identity of those who wear them. It also provided a single message that could be used across every industry they served.
Website Design And Optimization
The Work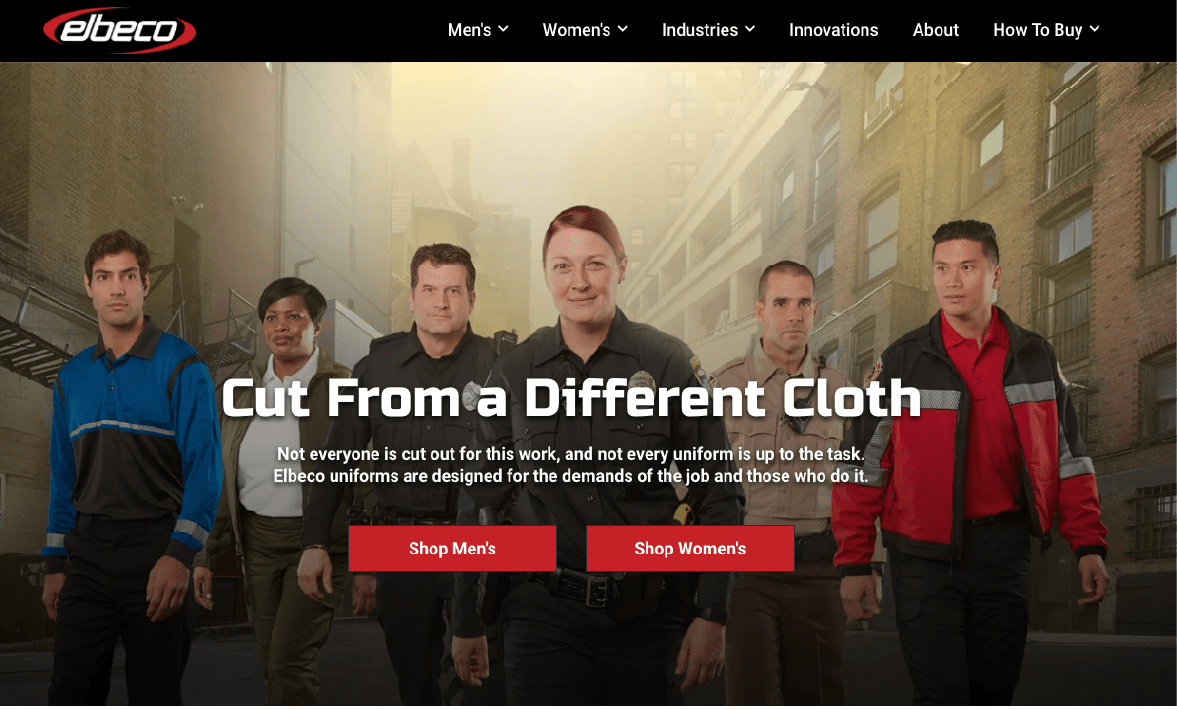 Using a dedicated team, the new website was written, designed, built and launched in just 60 days. It not only provided an improved buyer experience, the SEO-optimized site architecture has helped improve Elbeco's organic rankings, with the site ranking #1 for its target keyword.
Furthermore, while the old site grouped fire and EMS together, and grouped police, corrections and security under law enforcement, we broke these into separate categories. That has allowed Elbeco to rank for valuable keywords they previously didn't.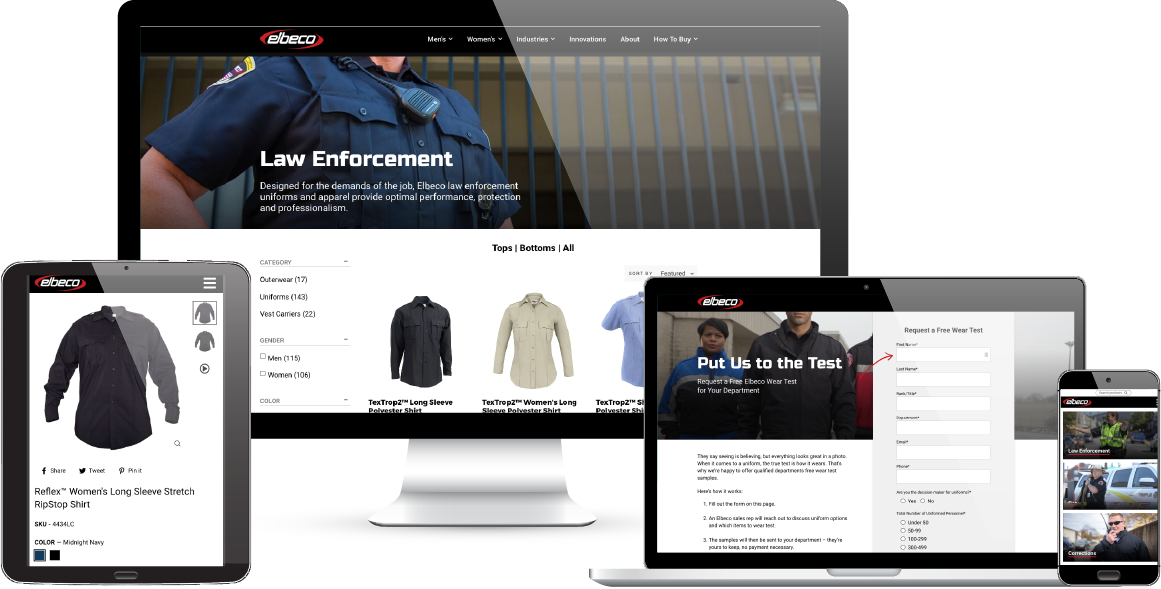 The Results
Rank #1 for the site's target keyword
Started ranking in 3 key industries
Created a single compelling message for all industries