If You Want Leads From Your Inbound Marketing Efforts: You Need To Add Agile!
Marketing is changing faster than ever before.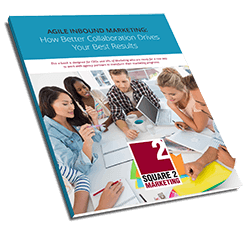 Running an inbound marketing program includes executing complex and creative tasks. It requires your team to respond to data in real time, with insightful reactions that leverage new knowledge.
Agile marketing is the perfect complement to inbound marketing, amplifying results and improving service delivery time.
Download our e-book, Agile Inbound Marketing: How Better Collaboration Drives A 10x Improvements In Leads and learn how to:
Apply the principles of Agile to your inbound marketing program

Prioritize marketing tactics based on results to reframe how you direct your marketing team

Set and expect measurable improvement in your inbound marketing results

Improve collaboration across your entire team to improve efficiency and reduce cost

Respond to real-time data to optimize your program more frequently
Start implementing Agile inbound marketing today and see increased lead flow for your sales teams tonmorrow.