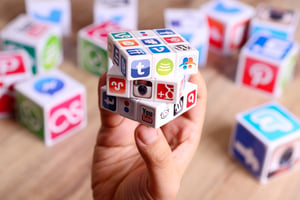 Just a few years ago, social media for business was pretty easy. We'd even say it was fun. But like everything else in the digital world, social media has evolved drastically in the past few years.
Let's paint a picture: You're working tirelessly to post on various social media channels every day. You're being creative, funny even. You're sharing a healthy mix of original and curated content. You're being helpful to your audience—not pushy. You're doing everything right. You're doing the same thing you've always done. Yet, your ROI isn't what it used to be. It's dropping. Engagement is lower than it was a few years ago. Your conversion rate has plummeted. It seems like no one's even seeing your organic posts. "What the heck is going on?" you ask yourself.
If you're being honest, you're struggling. You know it. But you don't know why.
Why, all of a sudden, are your strategies not working?
You're not alone in your plight. Many, many businesses today are having trouble generating results from their social strategies.
And the problem is simple: Your social strategy is outdated.
Social is still a massive opportunity to reach people. It's still important in business today. The issue is you haven't updated your strategy since you started using social media for business five or 10 years ago.
No worries. We've got you covered. You don't have to give up. In fact, considering social media is the future of marketing, we implore you not to give up. You can turn the situation around by taking advantage of these three critical new trends in social media.
1. Become a Pro at Social Mobile Marketing
We essentially have mini computers in our pockets. WiFi is pretty much available everywhere. And you can download apps for the social media platforms you use, making them easily accessible from your smartphone.
So, it shouldn't come as a surprise that almost 80 percent of time spent on social media now comes from mobile devices.
What does this mean for your social strategy? It has to be mobile first.
Mobile users aren't going to download the lengthy whitepaper you just posted to social if they're on the go, on their phones. They're going to be turned off by your long forms. They're going to get frustrated if your custom Facebook tabs aren't mobile friendly. If they click on your link and head over to your blog, only to find it difficult to navigate on mobile, they're going to leave as quickly as they showed up. In short, they're not going to convert.
These are all challenges you must deal with now. The solution? You need to keep mobile users top of mind when creating web pages, content, and forms that are going to be shared on social media. Once you change your tactics to overcome the mobile challenge, you'll see your metrics improve.
2. Use Social Ads to Boost ROI
In the past, you could skip the social ads. Your organic social ROI was healthy. There was no need to advertise.
Now, social ads are a necessity. Though you don't need to spend your entire marketing budget on them or use them for every single campaign you build, they should be part of your social strategy, at least in some respect.
You've probably noticed your organic posts aren't getting the same kind of traction they used to. Social ads can help you boost ROI by amplifying your messages and getting them seen by the right eyes.
As we mentioned, mobile users don't convert as often as desktop viewers. They're not going to your landing pages and downloading your e-books, whitepapers, and case studies on their phones. So, your strategy needs to change. You need to generate leads in other ways.
Social ads can help you improve your conversion rate. Social media platforms are trying to profit from their huge audiences, so they make it easy to for you to advertise with them. Sites like Facebook and LinkedIn have advertising solutions specifically tailored to mobile viewers. This is an opportunity you can't afford to ignore if you want to boost your social ROI.
3. Become a Video Rockstar
If you've so much as glanced at any 2017 marketing trend report lately, you know video is on the rise. People are consuming—and demanding—more videos than ever before. In fact, according to Fortune Lords, YouTube has 1,300,000,000 users and gets 30 million visitors per day. People watch almost 5 billion videos every single day on the channel and six out of ten people prefer to watch videos over live TV. These statistics are staggering—and you shouldn't ignore them.
We know, we know. Videos are hard to make. They're resource intensive and expensive. But the results are in and it's clear you have to get on board if you want to stay relevant. When it comes to social media, video is gold. It's not just YouTube, either. Instagram is a completely visually focused social network and other channels like Facebook are now moving away from text and coming out with their own video functionalities, too.
There's no doubt video needs to be a significant part of your social strategy. Consider what your video element is every time you create a new marketing campaign. Then, lean on freelancers and video technicians for help.
The New HubSpot Social and Ads Tools Can Help
Now you know you need to get on board with mobile, video, and social ads. We know it's easier said than done to transform your social strategy, however.
Fortunately, HubSpot recently announced some exciting new tools at INBOUND 2017 that we can't wait to discuss with you.
Here's what we know so far:
The new, modern HubSpot Social makes it easy to create videos built for social, to get your content seen by the right audiences through advanced targeting capabilities, and to convert more leads and get more customers on mobile with data-driven paid solutions. It's shifting towards Facebook and Instagram, deepening its Ads integrations with Facebook, and integrating Facebook Leads Ads and Facebook Targeting, among other changes.
We can't wait to try out these new HubSpot tools. We'll keep you updated!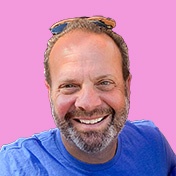 Mike Lieberman, CEO and Chief Revenue Scientist
Mike is the CEO and Chief Revenue Scientist at Square 2. He is passionate about helping people turn their ordinary businesses into businesses people talk about. For more than 25 years, Mike has been working hand-in-hand with CEOs and marketing and sales executives to help them create strategic revenue growth plans, compelling marketing strategies and remarkable sales processes that shorten the sales cycle and increase close rates.