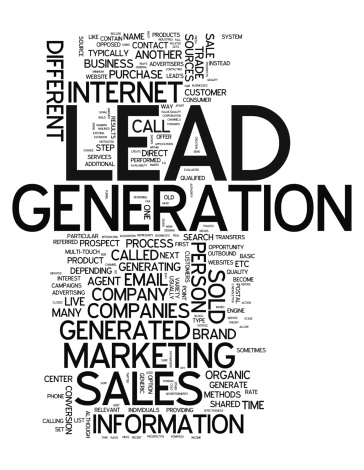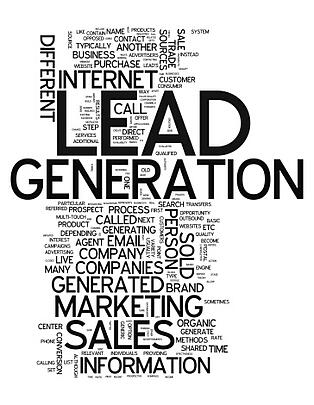 Sticking with our blogging theme this week, it occurred to me that a lot of the blogs I read and a lot of the blogging research I've done fail to realize that blogging actually generates leads if you use an inbound marketing approach.
There are a number of important elements required if you want your blog to generate more leads.
Make sure you use the right keywords in the right way.
I know, this isn't really a lead gen-related blog tip, but in many ways, we consider it an important must-have. If you want your blog to generate leads, it has to bring in qualified ones. This means that your blog has to attract the right kinds of people to your website. If you are using the wrong keywords or, worse, creating articles with no keyword strategy, you can be sure that your blog isn't going to generate any qualified leads.
Before you start, create a list of keywords that you want to be found for when prospects search for businesses like yours. Make sure those keywords are highly searched and not overly competitive. Then, use those keywords in the title of your blog, in the first sentence and in the last paragraph. Make sure you don't use them more than five times in a single post. This is called keyword stuffing, and it's frowned upon by Google.
Every blog needs a solid CTA button.
If you want your blog to generate leads, you have to give your readers the option to access additional information right from the blog article. Typically, it works well if you give them a small taste of the whitepaper or e-book right in the blog article and then offer the option to receive the entire piece of educational content. In other words, "If you want more of this good stuff, click here."
Use links to pages on your website that also have CTA buttons.
Your blog article needs to link back to other pages on your website. You can drive more leads if those pages have the same set of compelling call-to-action buttons and white-hot educational content offers. Your prospects are digesting information at varying clips, so some are going to want more in the beginning, others in the middle and still others at the end of their own buyer journey.
The more offers you sprinkle strategically across your website, the more leads you're going to generate. Once your blog starts moving people back into your website, you need to be prepared with these compelling CTAs.
Connect your blog article to your long-form content.
We mentioned this above, but it's worth mentioning again. Your blog articles should be short snippets from longer-form content. This makes blogging very effective. Instead of creating original blog articles that are disconnected from your long-form content marketing effort, now you are pulling content from the long-form pieces and turning them into blog articles that "tease" your longer-form content options.
Follow the same process when you guest blog.
I know guest blogging is a little different from writing your own blog, but make sure you don't sacrifice a proven lead-generating methodology just because you get a guest blog opportunity. We turn down a number of opportunities to guest blog if the site doesn't allow us to include a call to action and a link to additional educational content. I'm not suggesting you do this every time. If you get an opportunity to guest blog for a site that has a million subscribers, I would go for it. But, in most cases, include the link and only take it out if the traffic gains outweigh the loss of conversion opportunities.
Start Today Tip – You can turn your blog into a lead-generating machine by following these simple steps. You might even want to consider going back and implementing these with a few of your recent articles and some of your more popular ones. Blog content gets recycled regularly and shared often, and people are reading your old blogs, especially if they rank on search engines. By simply adding a graphic CTA button to the bottom of the post, you're likely to see leads entering the top of your funnel.
Square 2 Marketing – Leading The Reality Marketing And Inbound Marketing Revolution!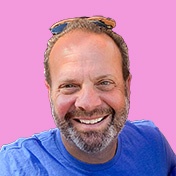 Mike Lieberman, CEO and Chief Revenue Scientist
Mike is the CEO and Chief Revenue Scientist at Square 2. He is passionate about helping people turn their ordinary businesses into businesses people talk about. For more than 25 years, Mike has been working hand-in-hand with CEOs and marketing and sales executives to help them create strategic revenue growth plans, compelling marketing strategies and remarkable sales processes that shorten the sales cycle and increase close rates.