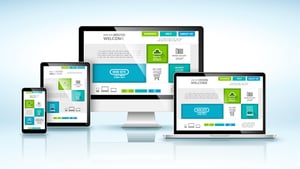 Today, every single business should have a company website, no excuses. Even if you don't sell your products or services online, you should still be visible online so consumers can find out that you exist, learn more about your business and what you sell, find your contact information, and more.
Not only should you just have a website, though. You should have a new site that is consistent with the 21st century. You need a site that is SEO friendly so search engines can easily find and understand your content. You need a site that's user friendly so visitors will enjoy the experience of searching through your webpages. You need a site that's mobile optimized so you can maximize your volume of web visitors. You need a site that's alluring, fast, and relevant.
This is the first step to online marketing for business. But your efforts cannot stop there. There's so much more you need to do once you've designed and built your new website. Here's why.
Algorithms Change
Google makes changes to its search algorithms all the time—over 500 times per year. It has a long history of algorithm changes, some big and some small. If you're not constantly updating your website, you could soon be very out of date with the algorithms. What worked just a few weeks ago might not work today. You have to keep up with changes and make adjustments when necessary if you want to keep a competitive edge.
People Need to Find You
You can't just build a new website and expect millions of new visitors to come to your site if that's all you do. You need to give them a reason to come to your site. You need to give them a way to find your site. First, you need to create valuable and compelling content and distribute it on social media, through emails, on your blog, and on other channels to get people interested in coming to your site to read it and to then engage with your brand.
In addition, you need to make it easy for people to find your new website. People don't usually just type in a company's web address. They go to a search engine and type in a query, and then go to sites that are prominently featured on the search engine result pages. To get a high ranking on those pages, you need to use SEO on a consistent basis.
A Stale Site Is a Bad Site
If you don't frequently upload new content to your site, it'll become stale. And this is very bad for business. Fresh content is critical to your online marketing success. It tells search engines that your business is still active and allows for more frequent indexing. It gives you a chance to use more keywords, which is great for SEO. It increases your authority and thought leadership potential. And it gives your audience a reason to keep coming back, to share your links, and to keep you top of mind. What's the easiest way to add new content to your site frequently? Start a blog.
Your Website Needs Help
Though your new company site will be your digital marketing hub and is undoubtedly an important part of online marketing, it can't do it all on its own. You need a multi-pronged, integrated strategy that also includes content marketing, email marketing, social media marketing, PPC advertising, and other digital marketing strategies in order to attract new customers, convert, and close sales. Once your new site is up and running, it's time to focus on all the other aspects of inbound marketing that work together to create success.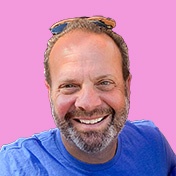 Mike Lieberman, CEO and Chief Revenue Scientist
Mike is the CEO and Chief Revenue Scientist at Square 2. He is passionate about helping people turn their ordinary businesses into businesses people talk about. For more than 25 years, Mike has been working hand-in-hand with CEOs and marketing and sales executives to help them create strategic revenue growth plans, compelling marketing strategies and remarkable sales processes that shorten the sales cycle and increase close rates.