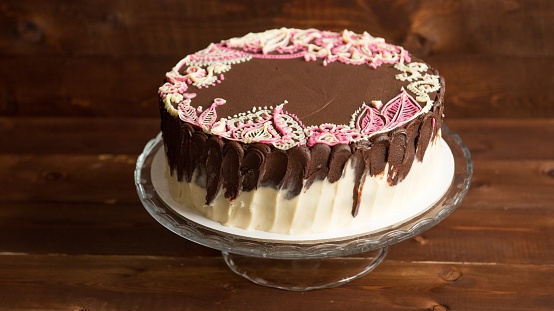 Today, Marketing Is Like Baking An Amazing Cake: You Need All The Ingredients In The Perfect Balance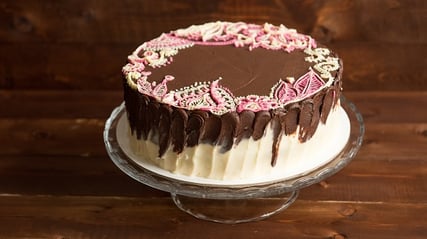 I see a lot of digital marketing agencies leaning heavily on content and content marketing techniques to drive leads for their clients. They think all you need to do is publish more blog articles, create more e-books, do more webinars, make more videos, start a podcast and design better infographics.
These assets will help you rank in search results as well as engage visitors, even nurture leads and sales opportunities – but without the support of additional marketing tactics, they might not be enough to drive your results.
Here are seven additional elements that are mandatory components of your inbound marketing and demand generation efforts if you're trying to turn website visitors into new customers.
Strategy And Stories
If you don't have a written revenue strategy plan (marketing and sales) then do not pass Go and do not collect $200. You're lost in the desert without a map. Get one, stat. Content and your other marketing tactics need to be mapped out.
How are you using content to be found on search engines? What keywords and phrases are essential? What changes do you need to make to your website? Who are you attempting to attract? What are their issues? How do you solve those issues? How do you do it differently than your competition? You either know this cold or you don't.
Like it or not, your prospects won't connect with your company details, product specs or even some of your most amazing features. What they will connect with are stories about how your product or services helped other people like them. If you don't have an inventory of these stories ready to go, you're not ready for any tactical executions. Get these together and start using these stories in all your tactics and you'll see a major lift in short order.
Publish And Promote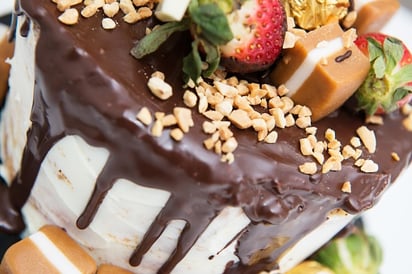 Now that you have strategy, stories and content, you're going to want to publish and promote this content outside your traditional audience of website visitors and your prospect database. You need to drive new visitors (people who don't know you well yet) to your website. You do this by publishing your content and actively promoting it at what we call "watering holes."
These watering holes are where your prospects are already spending their time. They could be blogs, message boards, online groups (such as LinkedIn Groups), Facebook communities or association or organization websites. There are a ton of places where your prospects are already spending their time online. Identify these places as part of your persona development work, and then reach out to establish strong relationships with these places. Doing this now will give you the opportunity to promote and publish your content when it's ready for prime time.
Influencer Marketing
There are influencers that control large audiences in every industry. They could be websites with high domain authority. They could be blogs with huge subscriber lists. They could be people with large email audiences. They could be LinkedIn Groups with big membership lists or people with a huge collection of Twitter followers. All these properties are typically controlled by one or two people, who are your influencers.
These influencers can also look more traditional, such as community managers at online magazines; editors at online and offline content properties; and trade show managers or editorial committees who control what content gets into the event or conference. Identifying these people upfront and proactively building relationships with them will help you get your content in front of the people you want to buy your product or service.
Account-Based Marketing
Account-based marketing (ABM) has been popular over the past year or two. For clients that know who their prospects are, or for clients that can find the contact info for the people they want to market to directly, account-based marketing is an excellent tactic.
You'll need stories and content to get the attention of these people. Content marketing and account-based marketing work closely together. If you have the right stories and the right content, you can get your prospects' attention quickly, and then proactively manage the marketing conversation until they're ready to move into a conversation with your sales team.
Make sure you design that engagement experience strategically, from the first outreach through the transition to sales, and then for every move sales makes up to, and even after, your prospect says "yes," they want hire you.
Paid Advertising
One of the most significant mistakes we see in marketing is using paid ads to drive visits to a website home page. It does sounds as though it should be a good approach, but it's not, because it assumes your prospects know that they need what you have. Most times, that's an incorrect assumption.
By promoting content and offers in your paid ads, you'll get a better return, more clicks and more leads. Yes, you'll have to nurture those leads (more on that next), but you should be attracting people with an interest in your products or services.
You can and should also use paid ads to target traction at all three stages of the sales funnel. By promoting offers at the top of the funnel you'll get awareness leads. A top of funnel offer is usually an e-book, whitepaper or infographic. By promoting middle-of-the-funnel offers such as a survey, quiz or upcoming webinar, you'll get consideration leads.
Then you can also promote bottom-of-the-funnel, sales-ready leads by promoting content and offers that help people in the decision-making stage of their buyer journey. Caution – these are going to be more difficult and produce fewer results. That's because only 10% of the people in the buyer journey are ready for this type of offer. Yes, your sales team wants these and you want to generate them, but they're harder to come by and you'll have to work harder and be more patient to produce them.
Email And Lead Nurturing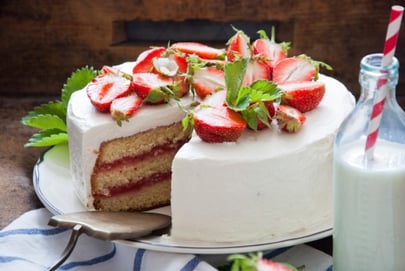 If your content marketing efforts produce a net new number of contacts each week, you'll have to nurture those leads until they're ready to buy. We believe that prospects buy when their pain becomes acute, not when you email them special offers or discounts. By developing an ongoing nurture campaign filled with educational content, personalized contextual offers and insightful disruptive messages or stories, you'll be in a position to get the business when your prospects are ready to buy.
Testing And Ongoing Optimization
Even content marketing has become data-driven and scientific. Make sure you have the ability to access data and the results metrics you need to understand the performance of your content. Which blogs are getting viewed? Which are converting their CTAs? Which are being shared? What are the conversion rates on the CTA buttons on the website? Which site pages produce the most conversions and leads?
We recently reworked the copy on almost all our CTA buttons to make them more compelling and saw a nice lift in the sitewide conversion rate. Optimization work like this is mandatory in an inbound marketing program and should be a high-priority, monthly effort in almost every situation.
We've said for a long time that today's marketing is complicated and includes a collection of complex tactics. It's similar to attempting to create the most amazing cake when you have a general idea how to create the cake, but have to figure out the exact recipe. You might be missing the secret ingredient that makes it all come together.
You need these ingredients we've just discussed, but don't forget the flour in the cake, your content. It's important to know what your prospects are interested in reading about – just as important as the tactics you select. One of the best ways to know what your prospects want to learn about is to understand their buyer journey intimately.
Not sure about what they need in that journey? Just ask your sales reps and customer service reps. They know because they answer questions from prospects and customers every single day, and those questions are typically a great place to start. Answer the questions with your content and then use the additional tactics to proactive promote your content and you'll see a nice lift in results.
Square 2 Marketing – Innovating Marketing And Sales To Match Today's Buyer Behavior!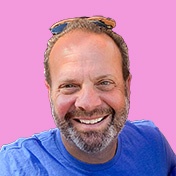 Mike Lieberman, CEO and Chief Revenue Scientist
Mike is the CEO and Chief Revenue Scientist at Square 2. He is passionate about helping people turn their ordinary businesses into businesses people talk about. For more than 25 years, Mike has been working hand-in-hand with CEOs and marketing and sales executives to help them create strategic revenue growth plans, compelling marketing strategies and remarkable sales processes that shorten the sales cycle and increase close rates.