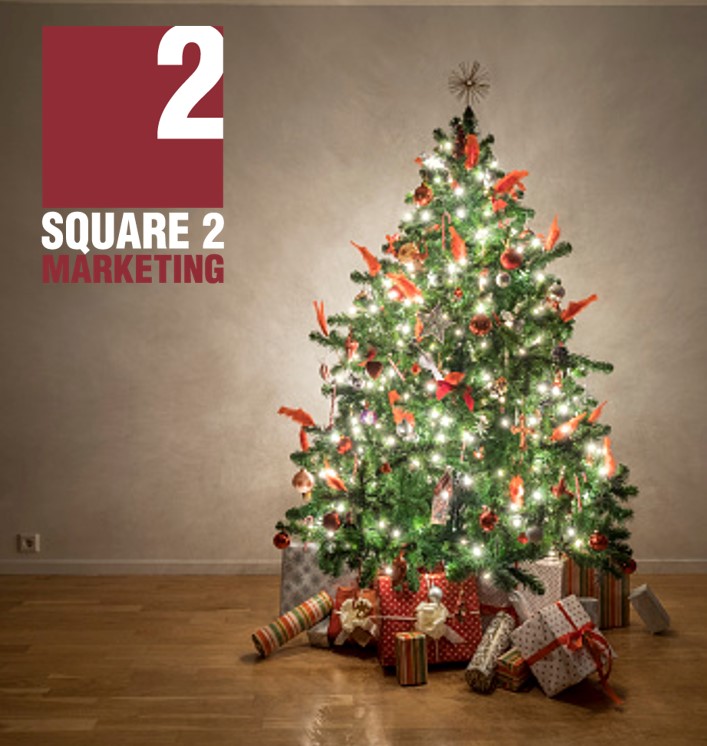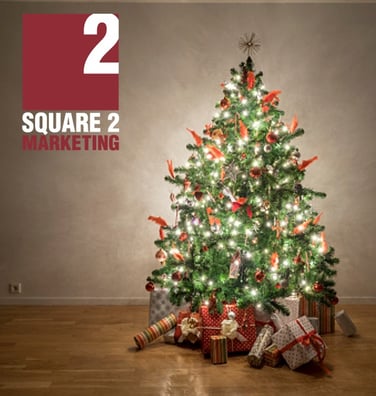 'Twas the night before Inbound,
When all thro' the house,
Not a prospect was stirring,
Not even a mouse.
The tactics were planned by the team with care
In hopes that the leads soon would be there.
The marketing team were nestled all snug in their beds,
While visions of revenue danc'd in their heads.
The CEO in her 'kerchief, and I in my cap,
Had just settled our brains for a long winter's nap —
When out on the parking lot, there arose such a clatter,
I sprang from the office to see what was the matter.
Away to the window I flew like a flash,
Tore open the blinds and threw up the sash.
The sun on the breast of the new fallen snow,
Gave luster to the wet objects below;
When, what to my wondering eyes should appear,
But an inbound marketing plan, and eight perfect tactics adhered.
With a strategy and plan, so detailed and smart,
I knew in a moment, it must be a great start.
More rapid than eagles, the right tactics they came,
And Inbound whistled and shouted and call'd them by name:
"Now, Content! Now, Social! Now, Search and Blogging,
On, Website! On, Email! On, Sourcing and Writing;
To the top of the Targets! To the top of the goal!
Now, get leads! Get leads! Get leads for all!"
As dry leaves that before the wild hurricane fly,
When they meet with an obstacle, mount to the sky;

So up to the house-top the office they flew,
With the plan full of tactics — and Inbound, too.
And then in a twinkling, I heard the brand-new sound
Of interest as the leads abound.
As I drew in my head, and was turning around,
Down the elevator Inbounders came with a down.
They were dress'd all in TWOs, from their heads to their feet,
And their faces showed they were happy to meet.
A bundle of tactics flung on their backs,
And they look'd like a smart crew who loved to track.
Their eyes — how they twinkled when they talked marketing!
Their smiles turned up at the mention of lead generating;
They understood business and worked like a team.
They also used agile to make CEOs beam.
The numbers they showed were up and to the right,
And this made everyone sleep well at night.
They knew that leads weren't enough;
Click to close is what's needed, and they had the stuff.
A PowerPoint chart and leads that appear
Soon gave me to know I had nothing to fear.
They spoke not a word, but went straight to their work
And fill'd all the pipeline; then turn'd with a jerk,
And laying their hands aside of a TWO
And giving a nod, up the chimney they flew.
They sprung into action, as the team gave a whistle
And away they all flew, like the down of a thistle.
But I heard them exclaim, 'ere they drove out of sight —
"Happy Inbound to all, and to all a good night."
—Clement Clarke Moore and Mike Lieberman
Merry Christmas and Happy New Year from all your Friends at Square 2 Marketing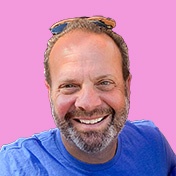 Mike Lieberman, CEO and Chief Revenue Scientist
Mike is the CEO and Chief Revenue Scientist at Square 2. He is passionate about helping people turn their ordinary businesses into businesses people talk about. For more than 25 years, Mike has been working hand-in-hand with CEOs and marketing and sales executives to help them create strategic revenue growth plans, compelling marketing strategies and remarkable sales processes that shorten the sales cycle and increase close rates.