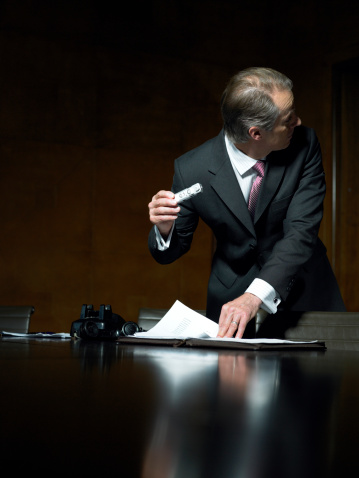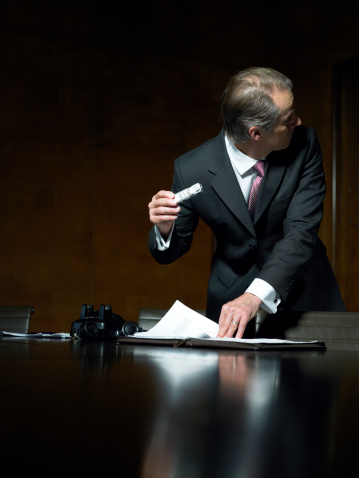 If you're thinking that managing your company blog, as an inbound marketing tactic, might be like trying to boil the ocean, it's understandable.
Right now, there are 152 million blogs in the world, so what difference can your company blog make ... right?
An active blog actually does wonders for increasing your rankings on search engines, driving new visitors to your website, positioning your company as a thought leader and even generating leads for your business.
ContentPlus published the stat that 60% of consumers feel more positive about a company after reading blog articles on its site. The popular site BlogHer found that 81% of U.S. online consumers trust information and advice from blogs.
So, you agree that blogging is an important part of your content marketing effort. But, when do you post your newest articles to optimize the results we discussed above? TrackMaven recently conducted an extensive study that looked at over 4,600 blogs with over 1.1 million posts and almost two million social shares. Here is what they found out.
Secret #1 - Publish your weekly blog article on the weekend.
Most people (53%) are posting their articles on Monday, Tuesday, Wednesday or Thursday. Another 16% are posting on Friday, 7% on Sunday and 6% on Saturday. For those posting more than once a week, I don't know how this was factored into the data. What's most interesting is that social shares are hottest on Saturday, at 18%.
Thinking about it more, it makes sense. You post on Saturday, a day that typically sees much less traffic, and you get more social shares. Give your audience a chance to focus and digest your content, and they share it more. Countering the norm has historically been a solid strategy. When everyone is posting, don't. When less people are posting, post!
Secret #2 - Publish your daily blog article after work hours.
I'm sure you won't be surprised to see that most people post their blogs between the hours of 9 a.m. and 6 p.m. EST. 6% of the people actually publish their articles between 11 a.m. and 12 noon. However, the same study showed that blog posts published between 9 p.m. and midnight have the most social shares.
Again, less noise seems to result in better engagement. I think one factor in this behavior is the influence of mobile devices. People are out or at home, they look at their smartphones, and there is a new post. They get a chance to read it, comment on it and, if they like it, share it – all without the typical distractions associated with the workday ... which brings us to our last secret.
Secret #3 - Make sure your articles look and read great on any device.
Consider that most of your readers are looking at your articles on their device. Six out of 10 people say they use their smartphones or tablets to read blog articles. This means that your blog has to be responsive – working perfectly on every phone and every tablet. This also means that the blog platform you use has to work as well. The pictures have to render, social shares have to work, and any comments and features have to allow your readers to participate no matter where they are or what device they're using to read your content.
Keep in mind the voice and tone of your blog articles, too. Now that we know people are reading them after hours, outside of the office and on their mobile devices, you might be able to take some liberties with the voice and tone. Perhaps it's time to consider a more casual style or some more controversial content.
Consider the subscriber who is out for dinner with friends, gets notified of your new article and likes the catchy headline and interesting picture. He skims the content and then says to his friends, "Check this out." Now, you have a couple of new fans for your blogging efforts.
Your company blog does wonders for so many aspects of your inbound marketing. The more you blog, the more visitors you're going to get to your site. But you still need to work out the nuances of when to post in order to fully optimize your blogging effort. Try a variety of different timings, track the results (like we talked about yesterday) and create a schedule that works for your business.
Start Today Tip – A lot of inbound marketing is testing and review. While we know blogging works, we never know exactly how it's going to work for your specific business in your specific industry. Being able to try different approaches, measure the results and make adjustments in real time is one of the advantages of inbound marketing. If more people read, share and comment on your blog when you post it on Saturday, that's what you should do. Real-life data trumps all else. Find out what works and do it more. The result will be month-over-month performance improvements across all of your key metrics.
Square 2 Marketing – Leading The Reality Marketing And Inbound Marketing Revolution!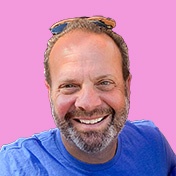 Mike Lieberman, CEO and Chief Revenue Scientist
Mike is the CEO and Chief Revenue Scientist at Square 2. He is passionate about helping people turn their ordinary businesses into businesses people talk about. For more than 25 years, Mike has been working hand-in-hand with CEOs and marketing and sales executives to help them create strategic revenue growth plans, compelling marketing strategies and remarkable sales processes that shorten the sales cycle and increase close rates.