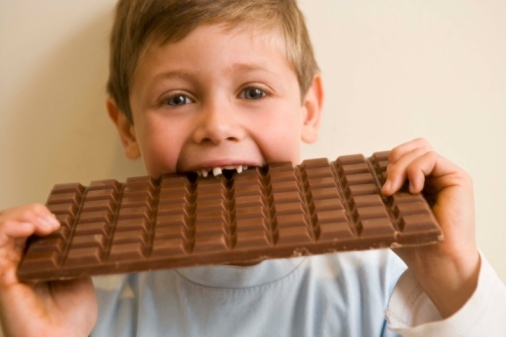 Inbound Marketing And Social PPC Team Up To Produce Massive Results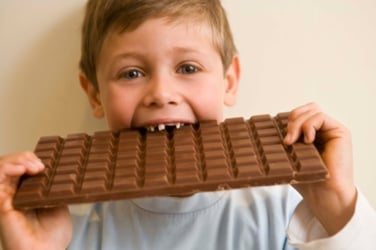 You're lucky if your business sells to Fortune 500 or even Fortune 1,000 companies. You know your buyer profile (the type of company you want to attract), and you know your buyer persona (the person within the company who has the buying authority to say, "Yes, we want to hire you." There are many businesses that don't know the exact company names and the individual people at those companies.
If you do, I have an inbound marketing tactic and campaign idea that will work wonders for introducing you to those people, pulling them into your sphere of influence, getting them to introduce themselves to you and nurturing them right to the bottom of your sales funnel so they become new customers or clients for your business.
Here we go.
LinkedIn Marketing For Targeting
This social media marketing platform does wonders for helping you identify people. The more specific your target, the easier it is. Let's say you want to know all of the marketing and advertising executives at John Deere. Done! These people don't know you yet, but you know them – and you want them to get to know you.
However, you want them to do this through content, not cold calling. After all, we would NEVER cold-call. That's so old-school, and these people are busy, so they'd never take the call anyway. You want them to learn something from you and your content. You want them to see the value in talking to you because you're teaching them something or addressing a concern/challenge/issue they're currently dealing with.
This is the core of inbound marketing and inbound sales. You remember all that, right? Good!
LinkedIn For Content Delivery
Now that you know who these people are, set up a pay-per-click campaign targeted at ONLY the John Deere advertising and marketing executives. Create a series of sponsored updates with content as the offer and special landing pages just for the team at John Deere.
Since you're talking about only a few people (maybe 50 at the most), your budget is going to be extremely reasonable. And because you're an expert at inbound, your content is going to be extremely targeted. Think something like, "The Top 10 New Marketing Methods Equipment Manufacturers Are Using To Support Their Dealer Networks," or, "The Secret New Method Equipment Manufacturers Are Using To Reduce Advertising Spend While Increasing Sales At Dealers."
Sounds pretty compelling if that's what you've been tasked with doing: increase sales of your product through a dealer network while limiting or even reducing the cost to do so. Right on the money, no?
Campaign Timing
At this point, all you need to do is create a sequence for your ads. I'd suggest maybe three times a day for a few weeks leading up to the meeting. This is going to ensure that all the executives know your name, have seen your content and are impressed with your use of social media tactics to market your company.
But, wait, it gets better. Even if nothing happens and they never click on any of the ads, they still know you. And since this content is so targeted, the chances of them clicking on an ad, visiting your landing page (that's personalized for them, their industry and their company), filling out a form to get the content and then entering into your lead nurturing program are very good.
Now they're getting additional opportunities to read your blog, to hear your story and to download other content that, while perhaps not as targeted, is still able to give them value and help them deal with some of their business challenges.
Not only do they know you, but they know what you stand for and why your business is remarkable. You've illustrated exactly how they need to start thinking about doing their jobs in a different, more efficient and more productive way. Mission accomplished!
Yes, this approach takes time, thought, strategy, web efforts, content, marketing and design team members to pull it off. It takes someone to think through all the connector points, communication, messages and stories, and it needs some technology behind it to make implementation quantifiable. It embodies all the best elements of what inbound marketing is, and even though it's going to take more time than a simple cold call, it's going to produce better, more sustainable results.
If all you need is that one big deal, this is the best way to deliver it.
Start Today Tip – If this sounds like your business, starting a campaign like this is a no-brainer. Simply handle the targeting, ad creation, content creation, nurturing and ongoing communication. You can probably spec it out in an afternoon. If it feels like too much or you don't have the internal expertise to execute this kind of campaign, look to an inbound marketing agency to help you pull it off. The investment required will be returned 10x if you land that big deal you've been going after for months or even longer.
Square 2 Marketing – Inbound Results Start With ME!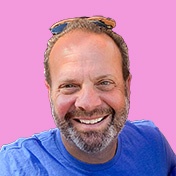 Mike Lieberman, CEO and Chief Revenue Scientist
Mike is the CEO and Chief Revenue Scientist at Square 2. He is passionate about helping people turn their ordinary businesses into businesses people talk about. For more than 25 years, Mike has been working hand-in-hand with CEOs and marketing and sales executives to help them create strategic revenue growth plans, compelling marketing strategies and remarkable sales processes that shorten the sales cycle and increase close rates.