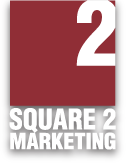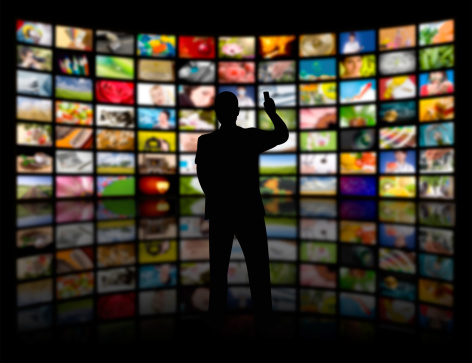 The last three posts we shared focused on strategy, creating content and making sure that content turns visitors into leads.
We also discussed lead nurturing, and how inbound marketing creates a remarkable experience for your prospects so they see your company as different from the very first interaction.
Today, we're discussing content promotion: Taking all the great educational content you created and getting it in the hands of the perfect prospects. This is one of the most important and often missing elements in almost every single inbound marketing program.
Think like a TV program director or producer. They know they have a loyal set of viewers who need to be kept entertained and watching.
You also have a loyal set of viewers. They are your blog subscribers, your social followers and the people in your email lists. To keep them connected to your business, you have to use inbound marketing tactics in your content marketing.
Reach Out To Your Fans With Regular Emails
Notify your email subscribers when you have something interesting to share, when you have a new whitepaper or when you launch a new webinar. Make sure you segment your list, so you are offering people new content that pertains to them, their businesses, their verticals and their issues. The more personalized, the better the response.
Publish Through Your Blog
Email is one channel. Your blog is another. The content on your blog is going to be different than the content in your emails. People who read blogs want thought leadership, actionable advice, tips and insight. Seventy-three percent of companies that blog more than three times a week report their blog as a major source of new business.
Besides being a channel to publish your content, your blog provides a variety of additional inbound marketing advantages: It's going to help you rank highly on search engines, it's going to give your readers a chance to share your content on their social networks and it's going to give you a platform to publish your content on other blogs, to different audiences.
Advertise On Other Networks
This gets done every day. You're watching AMC and you see an ad for a show on Discovery Channel. We're suggesting the same practice. You have to identify the other properties that are educating YOUR prospects. These include trade association sites, industry sites, popular blogs, LinkedIn groups for your prospects, magazine sites and even internet-based radio shows.
Now, here is where the process differs from traditional advertising. Instead of buying a banner ad on these sites, connect with the editors and show them the amazing educational content you have for their fans. Ask them if you might be able to share your content with their audiences. Post your content or write an original guest blog post and include all the elements from our CTA and landing page post. The results of guest blogging are new visitors to your site and new leads for your business.
Resist the urge to repost or republish copy from your site on other sites. Think like a TV producer. Do re-runs get as many viewers as original programing? Of course not. Plus, you don't want to get dinged by Google for duplicate content. Yes, it takes more work, but each of these channels needs original and highly creative content.
Start Today Tip – Start thinking like a TV network producer. These people schedule calendars for all of their networks or outlets. You need to do the same. What are we publishing in our email marketing campaign this month? What are we blogging about this week? What are we sharing across Facebook, Twitter, Google+ and LinkedIn? These four social media sites require different content. What are you posting to the various LinkedIn groups? What guest blog opportunities are available this week? Once you get all of these answers organized and fed with content, day in and day out, your lead generation efforts will flourish.
To learn how to add inbound marketing tactics to your traditional advertising efforts, download the e-book below.
Square 2 Marketing - Leading The Reality Marketing And Inbound Marketing Revolutions!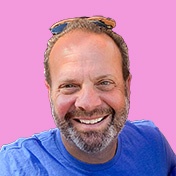 Mike Lieberman, CEO and Chief Revenue Scientist
Mike is the CEO and Chief Revenue Scientist at Square 2. He is passionate about helping people turn their ordinary businesses into businesses people talk about. For more than 25 years, Mike has been working hand-in-hand with CEOs and marketing and sales executives to help them create strategic revenue growth plans, compelling marketing strategies and remarkable sales processes that shorten the sales cycle and increase close rates.