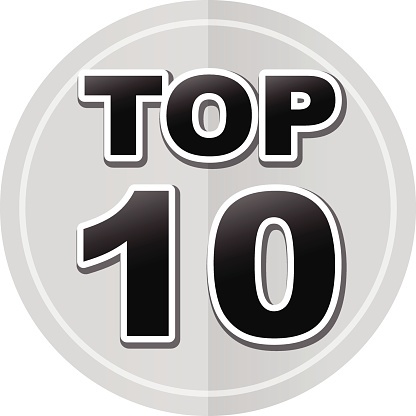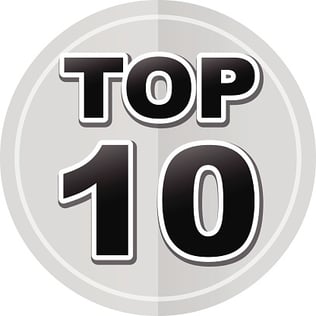 Every year the entire community of inbound marketers (or at least what seems like the entire community) descends on Boston for HubSpot's INBOUND conference.
The reason this is such a huge conference is that every year more and more people realize their old-school marketing strategies just don't work like they used to and they want an alternative approach.
If you're thinking your marketing isn't working like it used to and you don't know why, then inbound marketing might be an option for your business. I mean, 10,000 people can't all be wrong, right?
Here are the top 10 reasons everyone is going crazy about new inbound marketing strategies.
1. The old marketing just doesn't work with today's buyers anymore
Do you answer your office phone? Read mail? Watch TV advertising or listen to commercials on the radio? Neither do I. But I bet you insist on deploying the same old tactics you've been using for years. Prospects don't want to be interrupted and they don't want to be sold to. It's time to try something different.
2. Finally there's a marketing approach that perfectly integrates with a sales approach
If people don't want to be sold to, then what do you do? More importantly, how do you match your marketing approach to your sales approach? Inbound! Inbound marketing matches perfectly with inbound sales and both models ensure your prospects get an amazing experience all through the sales cycle.
3. Earning your prospects' attention makes more fiscal sense than renting it
Did you know that if your using email lists, or print ads, you're renting that property's list? Instead, earn your prospects' attention with great content. Then, they're your contacts to nurture and educate until they are ready to buy. This makes much more sense from a financial perspective and you build your own assets — lists of people who want to hear what you have to say.
4. The tools are finally ready for prime time
Social media, Google, the web, mobile devices and optimization tools are finally in place to make inbound a reality. Today there are a wide variety of software tools that help you plan, build and grow your inbound in a highly efficient manner.
5. There are a lot of people who can help you plan, implement and optimize this for your business
While there are people with inbound experience, there are a lot of agencies that have positioned themselves to help you with inbound marketing and inbound sales deployment. Make sure you select an agency that fits your culture and has the experience to be successful. Since there are so many newbies, make sure your agency isn't experimenting on your dime.
6. The sooner you get started, the sooner you'll see leads
Inbound takes time. Get started now so you see real results in a shorter period of time. The longer you wait to get started, the farther away you're going to be from a sustainable, repeatable, scalable Marketing Machine.
7. Inbound is the only way to create a truly remarkable experience for your prospects
In today's world, everything is transparent and your prospects are expecting a remarkable experience from the time they visit your website all the way through to the time they decide to hire your company. The only way to create this amazing experience is with inbound.
8. You can use inbound to tie together all the appropriate marketing tactics
You can't have siloed marketing tactics. If social media isn't integrated with content, content isn't tightly connected to search, the website doesn't support compelling messages with onsite SEO and you don't publish your content out to your prospects, you're going to realize disappointing results. Inbound is the only way to tie it all together.
9. There's a community of people practicing inbound that makes it a movement
It's new for almost everyone. The resources, support, learning, tools, advice and guidance required to do inbound is overwhelming. The community in place to support your move to inbound has never been stronger.
10. You get feedback on your plan immediately, in the form of real-time data
As a lifelong marketer, I'm excited to have the ability to make changes and see results improve in real time. Now you can impact your results today and tomorrow, instead of next month or next year.
You don't have to attend INBOUND 2015 to get the benefit of the collective brain power. Follow along on this blog all week as I bring you the best of the best from INBOUND. Each day I'll highlight a key idea, concept or lesson that you can use to help move you away from traditional interruptive marketing and toward inbound.
Start Today Tip – Just be open to a different way to market your company and a different way to apply sales tactics that get your prospects to say "yes." Inbound or outbound, our goals are the same. We want people to want to do business with you. The major difference is how we apply your budget and how we treat your prospects. Stay tuned for some major thought leadership on how to match the way you deploy sales and marketing resources to match today's buyer behavior.
Square 2 Marketing – Leading The Reality Marketing, Inbound Marketing And Inbound Sales Revolutions!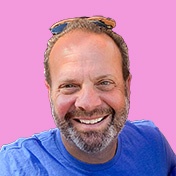 Mike Lieberman, CEO and Chief Revenue Scientist
Mike is the CEO and Chief Revenue Scientist at Square 2. He is passionate about helping people turn their ordinary businesses into businesses people talk about. For more than 25 years, Mike has been working hand-in-hand with CEOs and marketing and sales executives to help them create strategic revenue growth plans, compelling marketing strategies and remarkable sales processes that shorten the sales cycle and increase close rates.