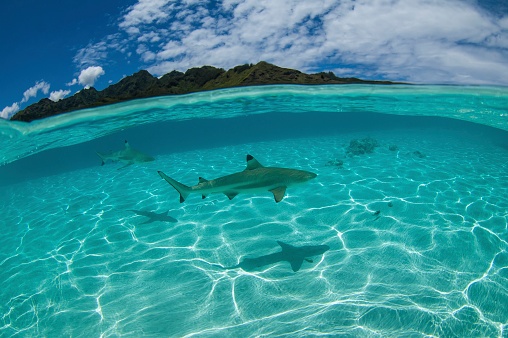 The Current Environment Requires Both Inbound Marketing And Demand Generation Tactics To Drive Revenue Growth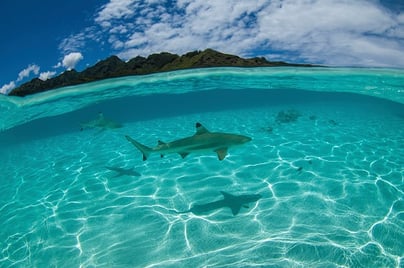 Yesterday, I tweeted an Ad Age article about Google increasing its ability to block certain ads it deems overtly interruptive. I think it's safe to say this trend is likely to continue. Ad blockers and companies like Google that have a monetary interest in blocking ads (and driving people to AdWords) are going to make some of our demand generation tactics challenging.
That's why you can't be all demand generation at the expense of inbound marketing nor can you be all inbound marketing at the expense of demand gen. You should be practicing a healthy dose of both. This means your marketing strategy should include both earned attention tactics and purchased attention tactics perfectly blended like the ingredients in a fine wine.
Here's how to think about the right mix of both inbound and demand generation marketing tactics.
Build Your TrueFunnel™
The TrueFunnel™ shows you from top to bottom and click to close where you're strong and where you're weak. But most importantly, it shows you if your current revenue goals are aligned with your current or even planned marketing and sales strategy and tactics.
You'll see right away if what you're planning is going to achieve your target revenue numbers or not. You'll likely have to make some estimates on conversion rates, but this gives you a baseline from which to work and it allows you to start getting actual performance data from your marketing and sales technology. As you update your TrueFunnel™ model, you get better and better insight.
From here, you'll identify what you need to work on and the impact that is going to have on your revenue goals. As an example, if you see your conversion rate on proposals submitted is 65% and with a few adjustments you can take that to 80%, that is a significant improvement on what will dramatically impact your ability to hit your revenue goals.
Track And Test On A 30/60/90-Day Cycle
There is a lot of conversation around what's the right cycle time frame. Is it 30 days? Is it 60 days? Is it 90 days? The answer is all three. There are cycles for tactics that need to run every 30 days. This gives you the chance to reset priorities and respond to data very quickly. In our opinion, this is one of the reasons our programs work better than most.
However, some tactics take longer than 30 days to execute, so a mid-range planning cycle for bigger, more elaborate and more complex tactics works, too. This 60-day cycle might be for something like a webinar or live event that takes more than 30 days to get ready for and promote.
Finally, the 90-day cycle is all about strategy. You always need to be focusing on strategy before tactics. By re-establishing the overall strategy every 90 days, you can be certain you're always on plan. Plus, three months of data gives you plenty of data and discussion points to review high-level work like messaging, stories and differentiation.
Every Tactic Should Stand Up On Its Own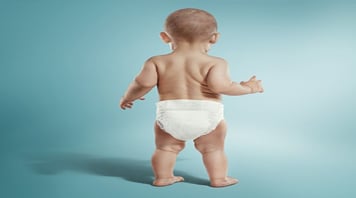 We talked about balance and I'm a big believer that balance is established by the performance of the individual tactics and the responses from your target prospects.
Set performance metrics for all of your tactics, either demand generation or inbound marketing, and then require them to "stand up" (meaning they either hit their performance goals or they get retired).
After month eight or nine of a concerted effort, you should know which tactics (demand gen or inbound) are pulling their weight and which ones are not.
Be careful on those that are falling short. Don't scrap them too quickly. Remember, tactics that underperform drive TWO courses of action: adjustment or shuttering. I like to start with adjustments. Even tactics that produce a giant miss out of the box can be adjusted to perform. We typically need at least three months with a tactic before we've exhausted a comprehensive set of tests.
Here's an example: We were running a Google AdWords program for a large document management company that wanted enterprise-level leads from the campaign. After months, we had to turn it off because it appeared that the personas were not searching for related keywords. This company got leads but not from the right target persona and not from the right type of company. It wasn't for lack of trying or expertise (even outside experts validated the campaign approach), but we had to switch gears and more to more of an account-based marketing approach.
Tie Everything Back To Revenue
We've mentioned this before, but marketing — which historically had very little accountability for much — is quickly becoming highly accountable for revenue. Sales and marketing are becoming a single department with one single goal — drive top-line revenue.
Great news! Today, almost all of the tools, software and technology available (if used properly) helps you attribute revenue and new customers back to tactics. Getting your name out there and building brand awareness is fine, but all of those tactics also need to be accountable. If it's driving awareness, then it's also driving action, and that action is trackable, measurable and accountable to a number.
You're experiencing firsthand the convergence of marketing tactics and sales tactics into revenue-generating tactics.
Today, marketing is all scientific, and with that comes two concepts. The first concept is balance (you need to create the right balance in your marketing tactics) and the second concept is testing. Today at Square 2 Marketing, when we talk about our own marketing and sales processes, my first response to our team is "let's test it." I don't have all the answers and the team doesn't have all the answers, but the answers almost always lie hidden in the data.
By working to balance your tactics properly and testing almost everything, you'll quickly settle into a rhythm that produces improved results week over week and month over month. Once you start taking accountability for the revenue generation, you'll be looking into the details in an even more investigatory way. Where did that new customer come from originally? What pages did they view? What content did they digest? How long did they take to close? These are the right questions to ask.
Square 2 Marketing – Innovating Marketing And Sales To Match Today's Buyer Behavior!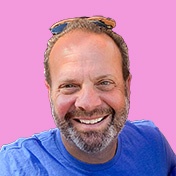 Mike Lieberman, CEO and Chief Revenue Scientist
Mike is the CEO and Chief Revenue Scientist at Square 2. He is passionate about helping people turn their ordinary businesses into businesses people talk about. For more than 25 years, Mike has been working hand-in-hand with CEOs and marketing and sales executives to help them create strategic revenue growth plans, compelling marketing strategies and remarkable sales processes that shorten the sales cycle and increase close rates.