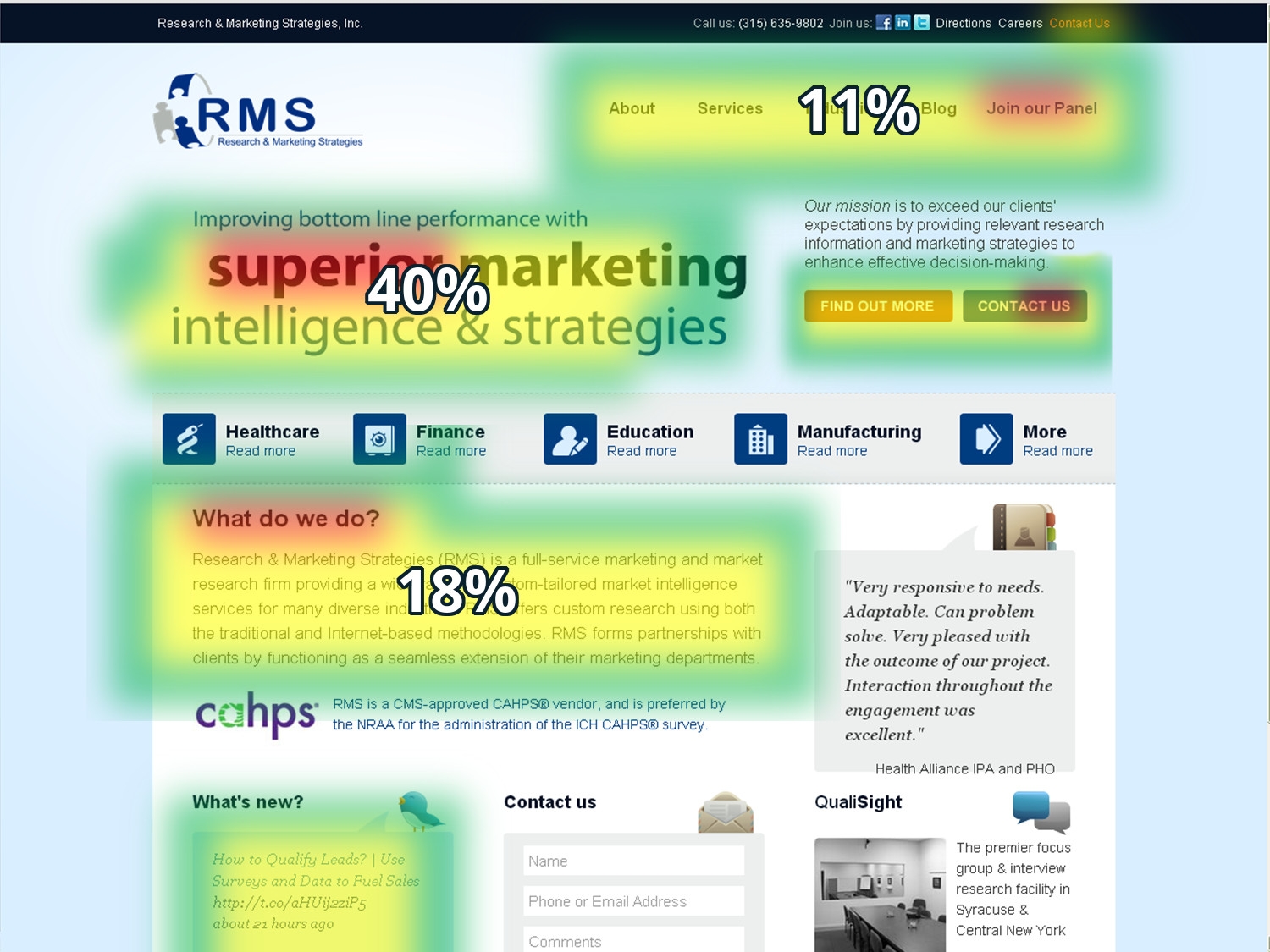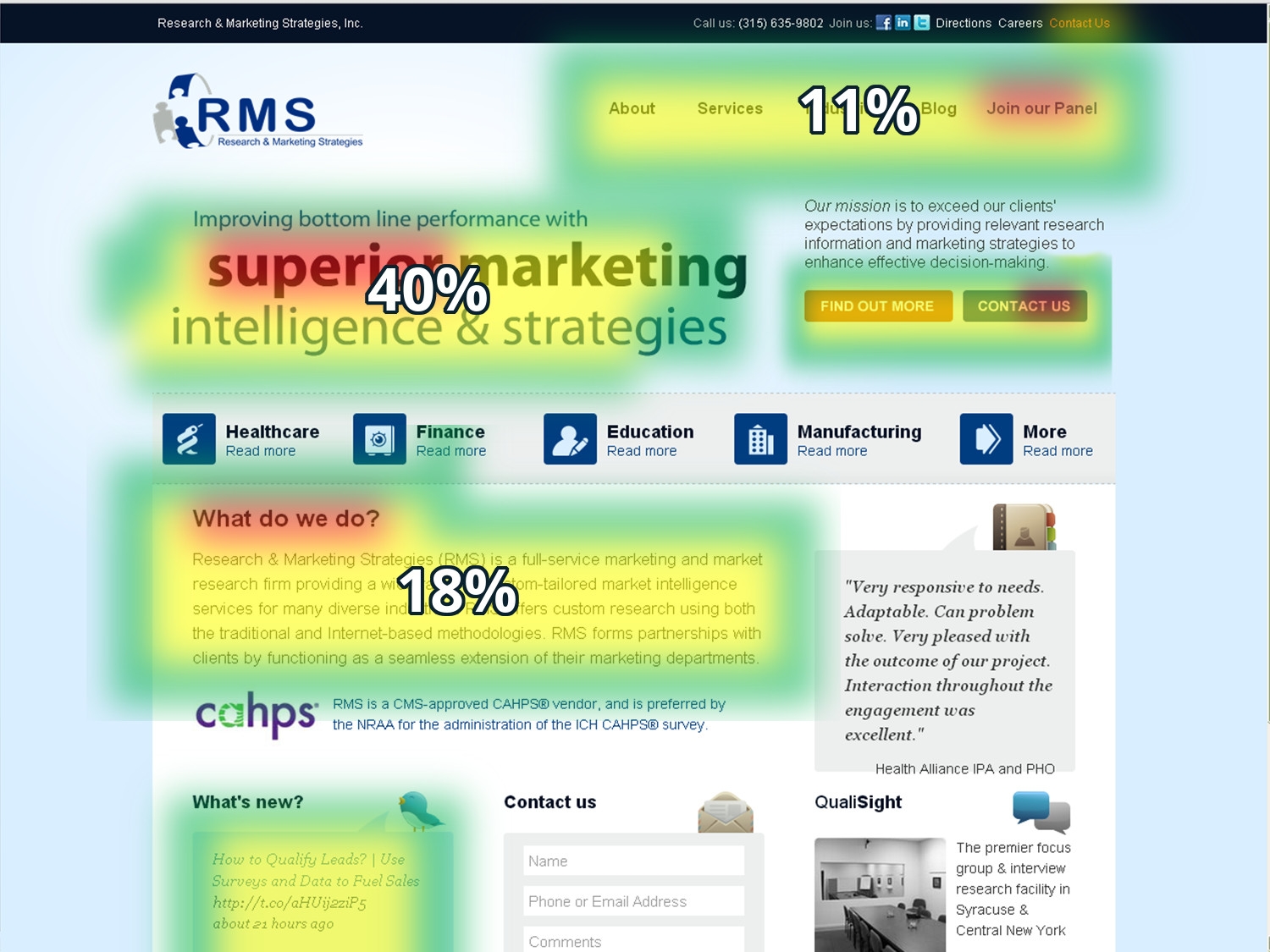 Almost all aspects of your inbound marketing effort are 100% measurable these days.
This is great news for CEOs, business owners and marketing executives who are looking for a way to quantify the results of their marketing efforts.
More important, once you start quantifying what works and what doesn't, you're in an amazing position to make improvements to your performance and ensure that your marketing is getting better week over week and month over month.
Here are a couple of tests and some tools to help achieve that state of scientific marketing for your website design.
Five Second Test
People are visiting your website every single day. Microsoft Labs reported that people spend about 10 seconds on your website before deciding whether to hit the back button or stick around and learn more. The Five Second Test measures your site at an even more aggressive pace. You'll be surprised how fast five seconds goes by.
You still have to ask the right questions during the test. Typically, questions for the Five Second Test are very high-level and general. Does this site have what you were looking for? Do you trust this site? Would you want to spend more time on this site? But the inbound marketing question you want to ask during the Five Second Test is: Would you click on one of the content offers on this page?
Remember, your goal is to convert visitors into leads. So, while you want them to trust you, know what you do and like your site, you really want them to convert.
Nav Flow Test
This is exactly as it sounds. How easy is it for people to navigate through your website? This test tracks how quickly people, with a task in mind, are able to figure out where to go and how to get there. This typically involves letting you combine multiple click tests into funnels that help you identify exactly which page is causing your visitors difficulty when completing multistep processes.
Usability Test
This test usually applies to how people work through processes on your site. How easy is it to accomplish a task? These types of tests are usually done with wireframe versions of your website. These are versions that don't include design elements or even final copy. But they do include navigation and large sections of the site that have been identified for pictures or copy.
Presenting sites like this to potential visitors allows us to test purely the navigation, the flow and the ability of the site to deliver a quick and efficient user experience.
Click Test
This test is usually done to see which version of a page or call to action drives the most clicks. As with some of our other tests, the question you ask your participants is very important. "Which version do you like better?" is going to be less relevant than "Which would you click on?" This might seem obvious, but you would be surprised.
With the Click Test, it's sometimes challenging to know why one page might get higher marks than another page. Make sure you use whatever tool you're considering to collect the clarifying data as well as the straight performance data.
Online Screenshot Design Test
This test allows you to upload static home pages or landing pages that are designed but not yet functional and then give potential visitors the chance to answer questions or even pretend to click so that you see, before you develop your pages, your visitor's behavior on your new site.
This type of testing also allows you to do heat map tracking, in which you're able to track mouse movements, see where their mouse lingers, see where it tracks and see where a group of visitors might cluster their mouse movements. This type of data helps add instructions and design elements to give visitors a better, more enjoyable experience on your site.
Some of the websites that provide services like this include Usabilityhub.com, Usertesting.com and Optimalworkshop.com. Sites like these offer a variety of packages at pricing that ranges from low to high, depending on the type of testing required. These sites also allow people to take tests that provide their customers with the feedback they're looking for. Something to keep in mind with the testing data is that most of the people taking these tests didn't ask to be on these sites, so they're not actual prospects.
Remember, inbound marketing attracts people to your site who actually have an interest in what you do. Testing these types of people would provide a better set of performance insights. Some testing sites do allow you to screen testers to get a better representation of your personas.
Start Today Tip – This type of testing and these types of tools are important, but not so important that they should hold up your website launch or paralyze you into delaying the release of a new site. Remember: garbage in, garbage out. A lot of these testing sites don't qualify their testers. The only TRUE test of your site is how your prospects perform on it. Launch your site quickly, make modifications monthly and optimize with your own live data from your prospects. That's the best way to apply testing processes like these.
Square 2 Marketing – Leading The Reality Marketing And Inbound Marketing Revolution!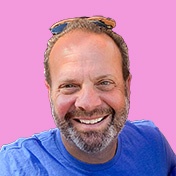 Mike Lieberman, CEO and Chief Revenue Scientist
Mike is the CEO and Chief Revenue Scientist at Square 2. He is passionate about helping people turn their ordinary businesses into businesses people talk about. For more than 25 years, Mike has been working hand-in-hand with CEOs and marketing and sales executives to help them create strategic revenue growth plans, compelling marketing strategies and remarkable sales processes that shorten the sales cycle and increase close rates.