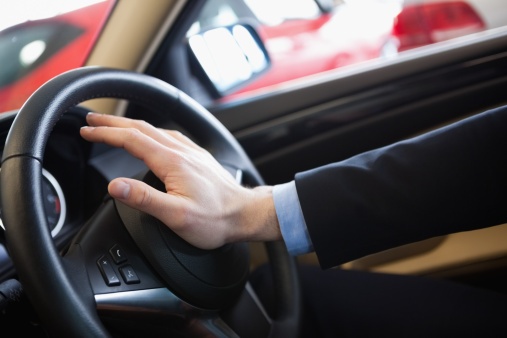 It's Part Marketing And Part Delivery But Together They Produce An Experience Worth Talking About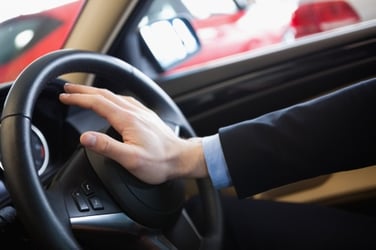 If you've been following this blog for a while, then you know I like to write about personal experiences from time to time. Recently I had an experience, or I should say my son had an experience, that shined a light on the future of marketing. So, I thought I'd share it with all of you.
My son has been driving for about five years and he's had his own car (a used car) for about three years. As luck would have it, he had his first flat tire on the way to his summer internship in Greenbelt, Md. Like any reasonable kid who runs into a tough spot, he called me for help. "Dad, how do I change this tire?" We talked about it, there was some FaceTiming and, to his credit, he wanted to change the tire himself, even after I suggested he "call someone."
After a reasonable effort he was unable to remove the jack from the car, and he agreed to call a tire service to get help. Of course, my suggestion was to Google "tire repair, Greenbelt, Md." Off he went and I went back to work.
Here's where the story gets interesting. About 30 minutes later, he calls me again. "It's all done," he announces. "Wow, that was so fast," I replied, and I wanted to know how he handled it. This answer — HONK. What's that? It's an app that simply promises roadside assistance, simplified.
He searched on Google, found HONK, downloaded the app, and in about 20 minutes his tire was changed for $70 and he was back in business. We both were impressed.
In a blink of an eye, this little app might have just disintermediated (removed from the business ecosystem) AAA, dealer roadside assistance programs, towing companies and anyone who relied on traditional marketing methods to get business. At the same time, these providers should all be joining the HONK program because more and more people, especially younger ones, will be using HONK when they run into trouble with their cars.
The real question you should be asking is this: How can our business take advantage of this fast-track trend?
Marketing Strategy Is The Answer
We talk about marketing strategies a lot and for good reason. Looking for answers to questions like the one I posed above almost always points back to strategy. Here is a question you can ask your team that will point you in the right direction: "What do people hate about doing business with us or our competitors and how can we use digital tools/apps to fix it?"
Know Your Target Personas
You might have to look beyond your customers and also include prospective customers if you want a broader perspective on the market. In the case of HONK, they probably didn't have any customers in the beginning, so their view of the world included what do people hate, struggle with or are nervous about when they need roadside assistance?
The Future Is Our Devices And Apps
What they found became the basis for their app. First, people don't know who to call and they're unsure about who they're calling. Think about the woman late at night when the big, sweaty tow guy shows up — it's very uncomfortable and maybe even a little scary. Next, people don't know what they'll be paying for the service and they're concerned they might get gouged. After all, they're desperate. Finally, they need help quickly and can't be sitting by the side of the road for hours.
Marketing Is Storytelling
The team at HONK found a way to address all of those concerns. They have a prequalified list of screened and approved providers. They have negotiated rates with their providers so you know what you'll be paying before anyone shows up. They provide fast service (15 to 30 minutes for most services). All of this information is front and center on their website and their app. This is a company prepared for their prospects — well prepared.
They Were Able To Be FOUND
So many of our clients come to us and they're invisible on the search engines. They don't understand why they don't get more visitors to their website and they don't understand why they don't get leads from their website. This is one of the first and most important aspects of inbound marketing: Make sure people can find you, in as many places as possible.
To summarize, here's what HONK did right and what we can all learn from them:
They created a remarkable service that is perfectly aligned with the pains and concerns of their target prospect
They quickly and effectively communicated their value via stories so that app or web visitors connected with the story in 10 seconds
They executed a get found strategy that presented them as an option, and then communicated the differences between them and regular tow services (and even some bigger roadside service companies) — all in three to five seconds
Then they delivered, providing a friendly driver in 15 minutes to change the tire for a reasonable price
The result was a very satisfied customer and revenue for one of their towing partners
This is a business worth watching. There are numerous stories like this (Uber, Fandango, Blue Apron, Nest, etc.) and more are coming every single day. Today, simple apps have never been more affordable, and they're often worth every single penny. It's worth your time to brainstorm with your marketing team about how an app might provide your clients an enhanced experience, help attract new prospects to your business and make your company stand out compared to all your competitors.
Start Today Tip – What do your customers and prospects HATE about doing business with you or your competitors? This is an important question, and honestly answering it will reveal opportunities for you to correct the situation, do it in a way that separates you from your competition and makes your customers want to stay with you forever. Then, take the time to create the answer; whether you can technically or operationally deliver the solution is not important. How could an app help you deliver the solution? What would the app need to do? How would it work? Once you have that information you can take it to an app development team and have them build it. In weeks you'll have a new app that will fuel lead generation, new business, differentiation and buzz about your business.
Square 2 Marketing – Inbound Results Start With ME!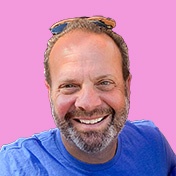 Mike Lieberman, CEO and Chief Revenue Scientist
Mike is the CEO and Chief Revenue Scientist at Square 2. He is passionate about helping people turn their ordinary businesses into businesses people talk about. For more than 25 years, Mike has been working hand-in-hand with CEOs and marketing and sales executives to help them create strategic revenue growth plans, compelling marketing strategies and remarkable sales processes that shorten the sales cycle and increase close rates.