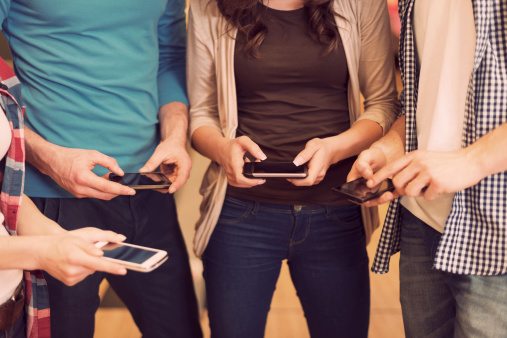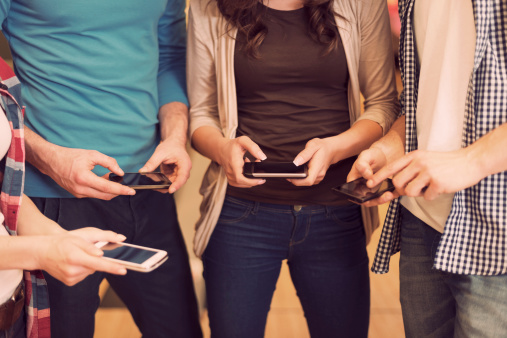 The advantages of social media marketing are immense. Social media platforms are where your customers spend most of their time, where they connect with each other, where they talk about their purchases.
It's a goldmine of audience connection. It's inexpensive to promote your brand and cultivate relationships with your ideal prospects and customers – all you really have to invest is your time and a little love.
From an SEO standpoint, social media marketing is becoming more and more important in search algorithms. (That's why YouTube and Google+ are great choices for SEO – they are, after all, Google products.)
I'm sure I don't need to convince you that social media is a lucrative tool for your marketing arsenal, but if you're only focusing on the top three (Facebook, Twitter and LinkedIn), you're missing some incredible opportunities. Here are a few of the oft-ignored social media platforms that deserve a second look.
Pinterest
The popularity of image-based social media platforms is on the rise, and it's no surprise – people love easily digestible information, and images are the most concise delivery method for your message. Pins are also incredibly easy to share, making viral marketing a real possibility if you strike the right chords with your audience.
Pinterest rewards users for their individuality and their social interactions by allowing them to build personal boards that reflect their styles, dreams and aspirations while also following users, collecting pins and posting on public boards.
If you're a product-based business, Pinterest is a no-brainer. But you should seize the opportunity to put a more human face on your company by engaging users in the community. Every pin you upload doesn't need to be promotional – in fact, they shouldn't be. Join conversations with users, post motivational tips, share inspirational photos or create a board that shows the real humans behind the scenes of your business. By humanizing, you set yourself apart from your faceless competition.
Tumblr
Tumblr is a confusing case, because it's almost completely overlooked by most marketers, yet it's a juggernaut of blogging power. (It's home to more than 130 million blogs!)
In its infancy, Tumblr was a sea of teen angst, acting as a somewhat below-the-radar refuge for expression. Now, Tumblr is a blog community with its social effectiveness amped up. Many (but not all) Tumblr posts are short snippets, and users hop around to different blogs. Tumblr is a tight-knit network, facilitating quick and long-lasting connections.
Tumblr is best used as a niche aspect of your social media marketing campaign – when you determine your different personas, create a few Tumblr microblogs that speak to each of them. Don't shy away from images and videos, of course, because users tend to appreciate easily digestible information.
Instagram
Instagram is a wildly popular social media platform, but many businesses have had a tough time really seizing it as a marketing opportunity. Since Instagram has over 200 million active users who share 60 million photos a day, it's a viable platform for social media marketing.
Start by creating an Instagram account for your business and link it to your Facebook or Twitter account. You may be tempted to use Instagram just as you would Pinterest, but try to use each social media platform for a different aspect of your marketing campaigns. Instagram is well suited for showcasing the human side of your brand – your offices, your coworkers and any events you're attending (or hosting). Don't just focus on business-related images, either – if your employees are going out to a Happy Hour, running a local marathon for charity or attending a baseball game, upload photos from the event to show your company having a good time.
The success of a social media marketing campaign depends on how well you engage your customers. With these less conventional social media platforms, you have a chance to reach more of your customers in an unsaturated environment.
Start Today Tip - Embrace the less-utilized social media platforms, but don't abandon Facebook, Twitter and LinkedIn – there's a reason these sites are so popular. Smart social media outreach requires that you get out into the world and speak into all the ears that are interested in what you have to say.
Square 2 Marketing- Leading The Reality Marketing And Inbound Marketing Revolutions!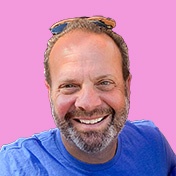 Mike Lieberman, CEO and Chief Revenue Scientist
Mike is the CEO and Chief Revenue Scientist at Square 2. He is passionate about helping people turn their ordinary businesses into businesses people talk about. For more than 25 years, Mike has been working hand-in-hand with CEOs and marketing and sales executives to help them create strategic revenue growth plans, compelling marketing strategies and remarkable sales processes that shorten the sales cycle and increase close rates.