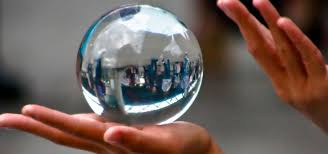 Inbound Marketing Continues To Gain Momentum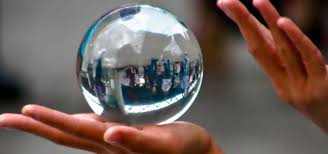 We've never been shy to share our opinion on where the inbound movement is headed. In December of last year, we shared some bold predictions for 2015, and we're happy to say that we hit the nail on the head.
But, what we did last year only scratched the surface. So this year, we're going ALL IN.
Starting tomorrow and spanning the entire month of December, we're going to be publishing big, bold, brash inbound marketing predictions for 2016. Each day of the work week, we'll blog about a prediction for 2016.
Last year, we focused on macro predictions, so this year, we're zeroing in on micro predictions. From social media and website design to influencer marketing strategy and execution methodologies, it's all on the table this year.
But, before we move on to 2016, let's take a look back at our predictions for 2015 and see how we did.
Inbound Sales Emerge
No question about this one. Businesses have been asking us for years to help them close the leads we generate for them. And while we've responded with inbound sales services, so have other agencies. Today, there are a handful of inbound sales-only agencies, and there are more inbound agencies offering inbound sales services than ever before.
The "click to close" programmatic approach to turning your website visitors into revenue is the future of inbound. Inbound marketing creates the first set of experiences for your prospects, but that experience needs to be continued all the way through with an inbound sales process. This integrated experience reduces sales cycles, improves close rates and increases average revenue per new client.
Strategy And Planning Become Standard
We've been preaching a strategy-before-tactics approach since our founding in 2003. While we've seen an increase in attention paid to strategy, it remains a missing link in the inbound services being offered to businesses.
The primary reason for missing or incomplete inbound marketing strategies in advance of any inbound tactics is simply the background and legacy of a majority of inbound agencies. Any of the web shops that now talk about themselves as inbound agencies were built by people with technical skills, not marketing skills. The same holds true for the branding, PR, search or promotional product firms that now promote inbound services. Their expertise lies in their legacy services. Specialists in search are rarely experts at creating compelling marketing messages and a solid differentiation strategy.
This has prevented this prediction from becoming true, and we expect this deficiency to continue into 2016.
Performance-Based Engagements Become More Common
We've made solid progress in testing performance-based engagements in 2015 and expect that to continue into 2016. We've seen other agencies follow suit, and while the prediction for this approach has been realized, the clients remain the obstacle for it to become even more widespread.
Business leads like the idea of a variable and performance-based model but find the budgeting aspect of that approach challenging. As we've moved to Agile, we've seen clients who are uncomfortable with the idea of not knowing how much their marketing bill is going to be in 2016. Their need to fill in the box is overshadowing their need for a performance-based agreement.
Our expectation is that in 2016 and into 2017, this concern will dissipate and the performance-based engagement will become more common. These engagements typically look like pay-per-lead and revenue share, two of the simpler variable options. We don't foresee any lifetime value of client-based models or any sharing of reductions in cost per new client.
Agency Acquisitions Accelerate
I'd have to say this prediction did not materialize as expected. While we've been active in our pursuit of agencies to join our mission, the market in general has not seen any acceleration in agency acquisition. We believe this is primarily related to the general opportunity across the inbound agency community. Now that inbound is catching fire, most inbound agencies are experiencing a growth mode and feel bullish on their own agency's ability to be successful.
It's reasonable to predict an economic slowdown or even a downturn, so you might see this trend reversing itself as agency owners seek help to weather an upcoming storm. But for now, agencies appear to be doing their best to take advantage of the rapid interest in inbound.
Start Today Tip – Take a look at your overall application of inbound. As you go into 2016, you should be evaluating your usage of the tools, techniques and processes required to continue your move to inbound. What worked last year is likely to continue into 2016. If you're running your own inbound program, consider evolving your sales process to inbound so it matches your inbound marketing effort. If you're working with a partner and assuming that your inbound program is mature and delivering results as expected, a pay-per-lead program might make sense for you and your agency partner. Enjoy the remaining predictions during December.
Square 2 Marketing – Leading The Reality Marketing, Inbound Marketing And Inbound Sales Revolutions.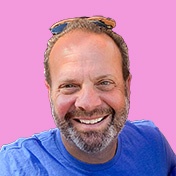 Mike Lieberman, CEO and Chief Revenue Scientist
Mike is the CEO and Chief Revenue Scientist at Square 2. He is passionate about helping people turn their ordinary businesses into businesses people talk about. For more than 25 years, Mike has been working hand-in-hand with CEOs and marketing and sales executives to help them create strategic revenue growth plans, compelling marketing strategies and remarkable sales processes that shorten the sales cycle and increase close rates.