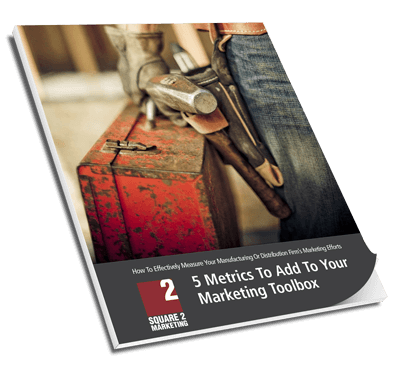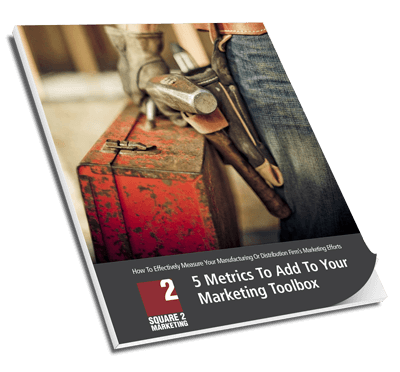 Hit the Web on any given day or night, and you get smacked in the face with offers for whitepapers, e-books, blog articles, infographics, slide shows and videos. It's easier than ever to find educational content to help you make any type of purchase decision.
That's great news for us as consumers. But as business owners, CEOs and marketing execs, it's critical to be aware that our prospects are highly educated before they even present themselves to us as prospects.
It's also important for us, as business people, to be aware that the company that educates best is often the top contender when it comes to winning the business. Please keep that in mind as you work on your marketing strategy.
The real question you should be asking yourself today is, "How do we cut through all the clutter associated with this ocean of educational content?"
First, you have to look at this challenge industry by industry. Clearly, some industries are facing bigger challenges than others with regard to content. For instance, the marketing space and most professional services sectors are experiencing a very large wave of educational material. We are all producing 10x more stuff than we used to – and pushing it out to all of our target prospects.
Other industries are slower on the uptake. Manufacturing, IT and even most technology companies are still thinking features and benefits instead of educating their potential clients. So, for some of you, content blindness – the condition in which you stop seeing content because there is so much of it and it all looks so similar – isn't a huge issue yet. But even if it's not an issue now, it probably will be in the future.
To deal with this huge influx of educational content, here are some ideas for cutting through the clutter and standing out.
Create New Formats
One of the best ways to stand out is to use formats that others haven't thought of. We are currently testing a new format (which we'll roll out in September) that, frankly, I haven't seen used like we plan to. Our expectation is that this new format will drive conversions, subscriptions and attention for our content over our competitors'. Sorry to be cryptic, but more to come on this later.
You need to think about innovative ways to deliver content to your audiences that don't include whitepapers, e-books, videos or even infographics. Not easy to do, but once you do it, you'll cut right through the clutter. Apps for mobile devices are a great way to do this. Interactive surveys might be another. Grader tools and online assessments are yet another way to separate your content from your competitors'.
Work Harder To Be Creative With Titles
It's never been more important for your business to be remarkable. Today, your content has to be remarkable too. If someone else is publishing something similar, don't do it. Stretch and push to come up with content that you've never seen anywhere else before. This is a sure-fire way to get your stuff noticed, drive traffic and generate leads with your content marketing.
Be Controversial
This should sound familiar, but if you can't come up with original and remarkable content ideas, at least take a stand and promote a contrarian position on your topic of choice. If you're comfortable with a position that might generate some heat, it's likely that your content will too. That means more shares, more comments, more links and more website visitors and leads for your business.
Do A Series
You don't see this very much, and it might be an easy way to stand out. Instead of creating a "one and done" piece of content, create and promote a series of articles, webinars or infographics. This usually helps get people to follow along as you publish your collection. It also gives you three or four chances to convert your readers, as opposed to one.
Monitor, Adjust, Monitor, Adjust, Rinse And Repeat
Finally, content marketing provides such an incredible ability to see what moves the needle. You must track and monitor all of your content. The materials that get shared, commented on, linked to and viewed must drive the creation of new content down the road. It's one of the perfect vehicles for continuously improving your marketing efforts based on actual prospect behavior and market data. Skipping this step would be a major mistake – and one that diminishes your inbound marketing program's ability to perform.
Innovation is important in all aspects of your business, from product development and manufacturing to hiring. Today, it's just as important when it comes to thinking about your content marketing effort.
Start Today Tip – Take a look at your specific industry. Are your competitors coming out with educational content on a regular basis? If not, you're in luck. If they are, you need to be aware of what they are publishing and make sure your content is dramatically different. Even if you do a better job of getting your content out, you still need to make sure it's drastically different. It might take a little longer to create remarkable content, but your sales team, top line and investors will thank you for spending the extra time. Consider experimenting with different formats too, until you find the one that performs the best in your space.
Square 2 Marketing – Leading The Reality Marketing And Inbound Marketing Revolution!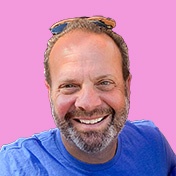 Mike Lieberman, CEO and Chief Revenue Scientist
Mike is the CEO and Chief Revenue Scientist at Square 2. He is passionate about helping people turn their ordinary businesses into businesses people talk about. For more than 25 years, Mike has been working hand-in-hand with CEOs and marketing and sales executives to help them create strategic revenue growth plans, compelling marketing strategies and remarkable sales processes that shorten the sales cycle and increase close rates.