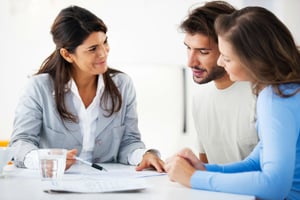 Sales consultants have seen major shifts in the last few years. Along with consulting, you might even be selling the tools your clients need or getting them set up with inbound agency services.
Are you talking to your clients about HubSpot though? If not, you probably should be. Here's why.
1. The Price
Sales consultants might have clients from huge corporations and clients from start-ups and independent businesses looking to expand their markets.
Some of your clients have big budgets and deep pockets; others don't.
HubSpot CRM is a great tool, however, because it fits every budget. While some large corporations might gravitate to other tools, this one has the best prices on the market, making it an attractive option for big businesses, start-ups, and small businesses alike.
2. Ease of Use
Some people will say there are other tools out there that do more. It's true. The question is whether or not your clients need a tool that comes with every bell and whistle, or if they need something a bit more simplified.
In most cases, ease of use is going to win out over needlessly complicated programs. HubSpot might not come with all the fancy metrics, but it ditches the frills and tells your clients what they need to know via an easy-to-use interface.
3. Training
HubSpot is great because there's a ton of training tools already available for it; check out the Academy. This extra support for your clients makes adoption and implementation easier.
4. Partner Agencies
Sometimes, your clients need a little more than just a new tool; they need a whole new strategy. This has been particularly true in the last few years, as more and more businesses have realized outbound selling just isn't cutting it anymore.
While you may not be in a position to help your clients beyond consulting, you can point them in the direction of a recommended agency to help them get the services they need. HubSpot has plenty of partner agencies that work to drive results for their clients.
Through this program, you know you can direct your clients to seasoned experts who will support the client's use of the new tool.
5. Program Integration
Perhaps the greatest thing about HubSpot is that it's not just one program; it's a whole host of great selling tools. Your clients don't need to adopt the whole stack of tools right from the get-go; they might start out with the CRM alone. But when they want to grow, there are additional tools they can adopt.
Because all these tools are designed by the same team, they work seamlessly together—from the CRM to a web browser extension to monitor your leads to tools to assist your clients in scheduling a phone call or demo.
6. It's Popular
Some of your clients might not be convinced until they hear about how many other companies are using HubSpot. They might not have heard of it before, or they may have heard of other solutions they want to explore first because they think they're "better." HubSpot is one of the most popular CRMs, however, and ease of use, great features, and low pricing have made it the number-one choice for companies of all sizes.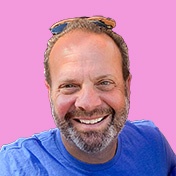 Mike Lieberman, CEO and Chief Revenue Scientist
Mike is the CEO and Chief Revenue Scientist at Square 2. He is passionate about helping people turn their ordinary businesses into businesses people talk about. For more than 25 years, Mike has been working hand-in-hand with CEOs and marketing and sales executives to help them create strategic revenue growth plans, compelling marketing strategies and remarkable sales processes that shorten the sales cycle and increase close rates.