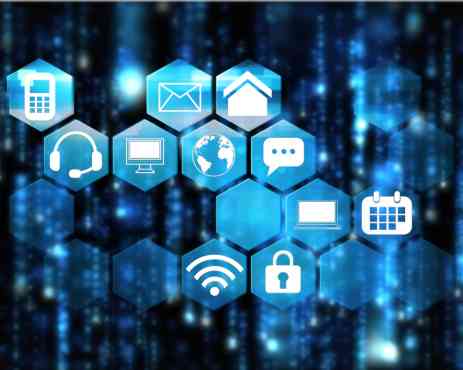 No, HubSpot Might NOT Be Enough To Drive Leads In 2017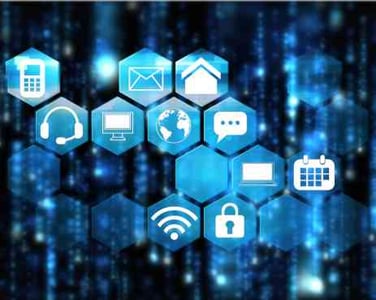 I know most people find the investment in marketing automation to be enough, but the reality is it's probably not enough. Going into 2017, you should be budgeting and planning to invest in marketing and sales technologies. The better your tech stack, the better your results. If you're looking for 20% growth in revenue, start thinking about $2,000 to $4,000 a month for technology.
Marketing automation is only part of the puzzle. If you want to fully realize a repeatable, scalable, predictable lead generation and revenue acceleration model, you'll need to consider CRM software, customer advocacy software, website visitor tracking software, keyword optimization software and potentially testing software as well. Yes, this makes marketing more complex and more expensive, but these tools deliver results.
Marketing Automation
This is where most business leaders start with their inbound marketing programs. Tools like HubSpot, Marketo, Eloqua, Pardot and other industry-specific marketing automation platforms are usually easy to buy, easy to set up and easy to use. That should be a requirement as you start to look around at options. On the spectrum, HubSpot is the easiest to use and easiest to set up out of the box. Marketo and the other options are usually for companies with more complex marketing programs and budgets to access technical resources, should they be required.
CRM Software
Software to help you keep track of customers and prospects used to be an option. It's now mandatory. If you don't have a customer relationship management (CRM) system at your company, you're not ready for prime time. No, spreadsheets don't count. Your sales and marketing teams should be evaluating Salesforce.com, Act-On, HubSpot and other CRM systems. You need to be on one of them in 2017.
Website Visitor Tracking Software
Most of the marketing automation tools are going to give you some website visitor tracking data, such as what people visited what pages, what forms are being completed and what CTA buttons are being clicked. But there is more data to be collected. You're going to want to know how far down your pages people are scrolling. Website pages are now longer to support mobile viewing experiences. If your visitors are not making it to the bottom, your message might be incomplete.
You also want to know what buttons are getting moused over but not clicked on. Heat-mapping software like Hotjar, Lucky Orange and Crazy Egg give you amazing insight into how your visitors are interacting with your pages. This software is relatively inexpensive and invaluable from an inbound marketing optimization perspective.
Keyword Optimization Software
Again, marketing automation provides you information on how you're doing with keywords, keyword phrases and questions regarding organic search results from Google, Yahoo and Bing. But it's not enough. You need to know what keywords your competitors are optimizing for and you need to keep track of those activities. Search is not a one-and-done effort; it's a moving target. As your competitors adjust, you need to adjust as well.
With just a click of a button, tools like Moz, SEMrush, Screaming Frog and SpyFu give you access to data on the performance of your website, your search engine optimization efforts and what your competitors are up to.
Testing Software
Yes, you can run A/B tests on the pro and enterprise subscriptions of HubSpot, but for more advanced testing you should consider additional tools and subscriptions. Optimizely, Kissmetrics and Unbounce all have advanced tools that give you insightful analytics to help you adjust your website assets and improve conversion rates. These higher conversion rates equate to more leads and better-qualified leads.
Customer Advocacy Software
Several new software tools make it simpler to create a customer advocacy program, automate it, manage it, gamify it, roll it out and maintain it. Influitive is a top-ranked example of this type of new software. Other examples include Advocately, PeopleLinx and CustomerAdvocacy.com.

These tools allow you to privately label their gamification hubs, configure them to meet your needs and then manage the rewards and recognition aspect of customer advocacy marketing. As with all software, you need the strategy, tactics and program to be complete. The software simply makes deployment, management and tracking much easier.
Plan To Use These Technologies In 2017
While some of the marketing automation platforms provide features that touch on each of these areas, they don't provide enough advanced functionality to support the savvier marketer. Yes, if you're just starting out with marketing and you have a variety of other roles at your company, simple off-the-shelf marketing automation might be fine. However, more advanced marketers with more complex marketing programs and goals will require more advanced tools.
Don't be overwhelmed by the article and the prediction. Almost all of these tools work seamlessly together and integrate eloquently. It's just a matter of accessing these when you're looking for more analytics and advanced data on the performance of your program or when the basic tools don't go far enough. The big takeaway here is to expect to use these tools in your company. That means you should budget for purchasing them and make sure you have people who know how to use them. More importantly, they should know how to use them to help you generate more leads, better leads and leads that close.
Square 2 Marketing – Inbound Results Start With ME!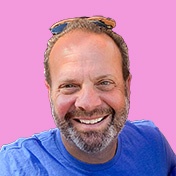 Mike Lieberman, CEO and Chief Revenue Scientist
Mike is the CEO and Chief Revenue Scientist at Square 2. He is passionate about helping people turn their ordinary businesses into businesses people talk about. For more than 25 years, Mike has been working hand-in-hand with CEOs and marketing and sales executives to help them create strategic revenue growth plans, compelling marketing strategies and remarkable sales processes that shorten the sales cycle and increase close rates.