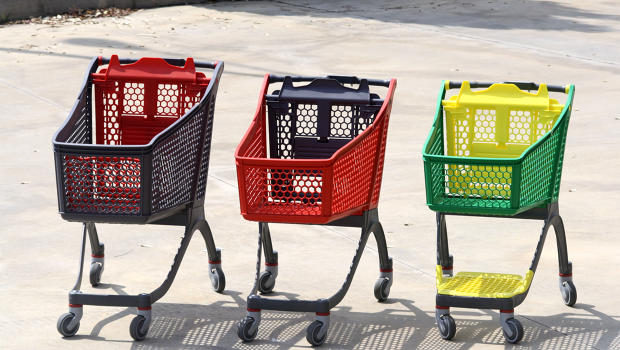 Finding An Inbound Marketing Agency That Drives Inbound Marketing Results Isn't Easy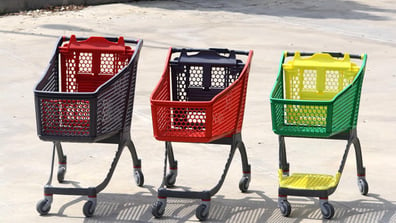 I love writing about trends, and one trend I see is businesses struggling to make the right choice when selecting their inbound marketing agency.
Yesterday, I wrote about a vetting process that's different than most but one that's designed to test an agency's ability to deliver. Today, I'm giving you that one secret question I know you're not asking that will uncover an agency's true colors.
Ready?
If you want to find out if your potential inbound marketing agency is actually going to be able to perform up to the levels it promised during the sales process, here's the ONE question you have to ask.
Do you use marketing automation software (HubSpot, Marketo, Pardot, Eloqua) to impact the positive, month-over-month improvement in your own agency's inbound marketing?
And, here's a follow-up question: How long have you been using these tools? If it's less than 12 months, it's something to look into. Ask to see some of the agency's key metrics like organic visitor growth, leads generated, leads from social media, keyword rankings for competitive keywords and site-wide conversion rates.
Now for the explanation, because I'm sure you're all wondering why this is such an important question.
Inbound Marketing Agencies Are In Hyper-Competitive Markets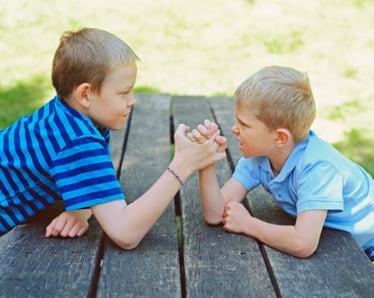 If your prospective agency can make its own marketing work, then making your marketing work should be easy, and here's why. Inbound marketing agencies specifically are in a hyper-competitive space because most agencies have an active blog, a great website, active content publication, social media campaigns, email marketing and lead nurturing. Plus, they're all competing against each other for the same keywords.
If these agencies have been able to make inbound marketing work for their agency, they can make it work for you. In fact, it's probably going to be easier to make it work for you. Inbound agencies all have limited budgets, just like you do, so if they're making it work, they've found a way to focus their energies on the tactics that are delivering results while letting the underperforming tactics take a back seat.
There's no efficient way to manage all aspects of an inbound marketing program without tools to help plan, build and optimize the program. The best way to do this is to use tools like HubSpot and Marketo to execute inbound marketing. If your prospective agency is not using tools like this (and I mean using them every day, not simply hosting its website on HubSpot or using HubSpot for email marketing), it might not be qualified to actually produce results for you.
Three Years Of Experiences Should Be The Minimum
Inbound marketing is still relatively new and most of the actual company programs are only three to 18 months old. While we have a number of clients that have been with us for three to five years, our agency has been practicing inbound marketing since 2003. Most agencies have been around for longer than three years, so to see a longer track record of performance, look at their performance over the past three years.
Any agency that has been running its own inbound program for less than three years is simply going to lack the experience and knowledge to adapt a program for your company without a lot of trial and error. It's not that the agency isn't smart, creative or full of hardworking folks, but inbound marketing is an experiential skill set that has to be practiced to be mastered.
Technology Provides Easy Access To Data That Should Provide Insights
Inbound marketing is a responsive practice. What this means is that you have to know where to look within your marketing to see how the marketing tactics are performing and then you have to know how to respond to that data to improve performance. Without technology and specific analytics, this becomes very difficult.
Agencies that are NOT using technology to analyze their marketing in real time will not know where to look for opportunities to drive conversion rates, visitors and leads. On the flip side, if they've been using marketing analytics tools to get data in real time and if they've been responding with action plans on a month-by-month basis, they are going to be very comfortable working with you in the same way.
Let The Numbers Tell The Story, Not The Agency's Sales Team
Statistics tell a story. But savvy data guys and gals can use data to tell any story. This is why you want to look for an agency that uses these tools religiously on its own agency. I can show you a client of ours that has seen a 300% increase in website traffic and a 1,000% increase in monthly leads generated.
That probably sounds amazing, but here's the actual data. The client went from 100 visitors to 400 visitors in a month. That's nice, but really just a first step, right? Its leads went from one a month to 10 a month. Again, that's nice, but be wary of percentage increases and ask for actual data. Agencies are great at talking about percentage improvements. Don't fall for these stories without asking for more details and a deeper, richer understanding of the actual improvements.
It's Not About The Stuff, It's About The Results And The Numbers
Most agencies would prefer you ask for a statement of work, a scoping document or a list of deliverables. A lot of businesses are still comfortable buying a long list of "stuff." You know, three blog articles a month, a 20-page website, six e-books, 12 emails, two press releases and a partridge in a pear tree.
But the best agencies are going to tell you that "it's not about the stuff." They're going to tell you "we don't know how many blog articles a month you need, but we'll learn that from data in the first few months and then adjust accordingly based on the level of results you need." While that might make you feel uncomfortable initially, that's what you WANT to hear from your agency.
Now, the agency won't be able to deliver on that promise if it doesn't know how to use tools like HubSpot. If it doesn't know how to analyze the impact blogging is having on both organic visitor growth, lead generation and conversion rates, the agency won't be able to tell you if two, three or 10 blog articles a month is enough. You need this type of insight from your inbound marketing agency.
The only way to find an inbound agency that can deliver this type of insight is to find one with extensive experience doing exactly this for its own business, and the only way to look behind the curtains is to ask some of the hard questions identified in this blog article. Remember, HubSpot Silver Partners, Gold Partners and even Platinum Partners might sound impressive and that badge on their website certainly looks impressive, but the requirements for those levels are low.
Silver Partners might only have one or two active clients on HubSpot and may have only been active for a month or two. Gold Partners might only have three or four active clients. Platinum Partners need to have many more clients, but did you know that Diamond Partners typically have two times the clients and likely double the experience of any Platinum Partner?
While all the Diamond Partners might appear similar, they're not. Do your research here, too. Ask the right questions and use all your smarts to cut through the BS and get to the real benefits — results and the ability to deliver quantifiable business results for your company.
Square 2 Marketing – Inbound Results Start With ME!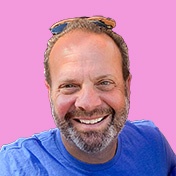 Mike Lieberman, CEO and Chief Revenue Scientist
Mike is the CEO and Chief Revenue Scientist at Square 2. He is passionate about helping people turn their ordinary businesses into businesses people talk about. For more than 25 years, Mike has been working hand-in-hand with CEOs and marketing and sales executives to help them create strategic revenue growth plans, compelling marketing strategies and remarkable sales processes that shorten the sales cycle and increase close rates.