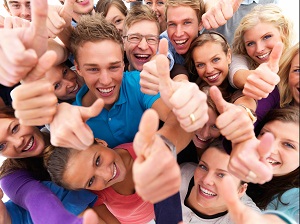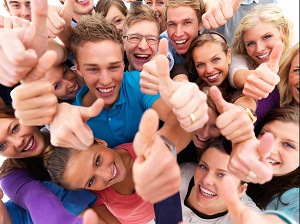 The days of buying traffic with off-page SEO tactics are over.
Yet, every year, people all over the world spend millions of dollars to get their companies on the first page of Google, Yahoo and Bing.
A lot of marketers and business executives actually measure the success of their marketing based on the page rankings for certain keywords. Sorry to tell you, but this approach isn't going to work much longer.
Worse yet, the off-page SEO work that most search engine marketing experts previously did had a lot to do with getting backlinks. Unfortunately, those backlinks could have been anywhere, which spawned a whole host of black-hat tactics that forced Google to redo its algorithms so as to take these tactics into account.
Today, there are a number of best practices to gain legitimate, authoritative, Google-approved off-page SEO backlinks that will push your pages up to the first page of the search engines.
The backlinks and off-page SEO that drive people to your site are only going to come from legitimate people who post links to your pages on their websites. The more authoritative they are, the more valuable the link is – but more on that later.
Getting people to link from their site to yours has a lot to do with the content you create. Write an amazing blog article, and people might link to it on their blog or website. To get more proactive about gaining authoritative backlinks, you're going to want to reach out to influencers.
Influencers are people who have high domain authority and very large audiences of friends, followers, subscribers and fans who match your perfect prospect persona. By reaching out to these influencers, following them and becoming their friend, you have the ability to work with them, collaborate and create content to the benefit of their audiences and yours.
Help Them Before You Ask Them To Help You
As with all solid friendships, the relationship doesn't usually start out by asking for a favor. Typically, it's the opposite: You ask if it's OK to help a friend with something that's important to him or her. The same works with influencers.
Ask them if you can share their content with your audience. Ask them if they would like to be interviewed for your blog. Ask them if they would like to be part of a panel discussion you're setting up. All of these opportunities give them a chance to expand their network, tell their story and grow their authority. At the same time, it gives you the expert content you need to keep your content marketing program alive and well.
Do Your Homework
Make sure you're picking your influencers correctly. You want people who have websites with high domain authority. There are many free online tools that you should use to see the domain authority of an influencer's site. Make sure they have strong social reach and that they are talking about issues related to your business, industry or market. There are also a variety of tools you can use to search social sites and see who is talking about your space.
Then, create a list of influencers and start the outreach identified above. It might take a couple of emails before they engage. Don't forget to follow them on Twitter and try to connect with them on all of the other social sites. Comment on their content, get on their radar. Remember, you want to help them first.
You've Connected ... Now What?
Once you have an influencer who wants to work with you, start creating the content for your site that includes their comments. If you're interviewing them, schedule the interview and then schedule the social promotion, too. Let the influencer know when you'll be posting the interview article. This is how you get that highly respected and highly effective backlink.
Once they start promoting their interview on your site with their audience, new visitors are going to appear on your site looking for the interview and other interesting content. Google sees the traffic and backlink from a respected site, and the next thing you know, that blog article is on page one of Google.
It's not rocket science, but it takes time, persistence, a methodology and a strategy. The sooner you start this type of search engine optimization, the sooner you get more visitors, leads and sales. Don't wait!
Start Today Tip – The first step is doing your homework. Create your list of influencers, and check their authority and reach. Then, start your outreach. Following 20 new people on Twitter won't take long, but commenting on their posts takes time and attention to detail. Make it personal. You also need a content marketing strategy that each influencer fits into. You should have a map of your content for the next three months and know that you're planning an influencer blog article each month. This helps keep you on plan.
Square 2 Marketing – Leading The Reality Marketing And Inbound Marketing Revolution!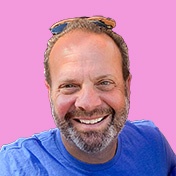 Mike Lieberman, CEO and Chief Revenue Scientist
Mike is the CEO and Chief Revenue Scientist at Square 2. He is passionate about helping people turn their ordinary businesses into businesses people talk about. For more than 25 years, Mike has been working hand-in-hand with CEOs and marketing and sales executives to help them create strategic revenue growth plans, compelling marketing strategies and remarkable sales processes that shorten the sales cycle and increase close rates.