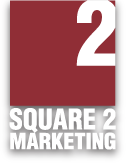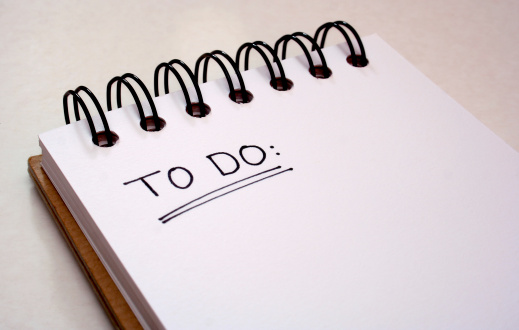 You are probably sick and tired of us talking about how different marketing is today than it was even a few years ago. If that's the case, you are probably one of the few people who still has your sales team making cold calls.
Maybe you are planning on your big direct-mail effort this quarter, or perhaps you have a major print ad campaign that is scheduled to run for the next three issues of your industry's leading trade magazine.
If you have been listening and reading about inbound marketing from us and other inbound marketing agencies, then you know that if you need leads right now, there are a number of tactics you can do today to get you those leads tomorrow.
No, they don't cost a lot of money and no, they don't requires massive resources, but they do require a little proactive planning and forethought. Perhaps more importantly, they require an understanding of how your prospects buy from businesses just like yours.
If you're not sure about the changes in buyer behavior, click here to read about them on our website or click here to get more detailed information from the first chapter of our book, "Fire Your Sales Team Today!"
If you know the world has changed and you just want the leads already, here you go:
1. Add Calls-To-Action To Your Homepage - Right now, when people come to your website, there isn't anything for them to do. Their only option is to speak with one of your sales reps, and as most of your visitors are not yet ready for that stage, they are just going to leave your site. Your prospects are at different stages of the sales funnel. Some just want to learn, some have already been learning and want to know you better and some (those you know about) have all they need to learn and want to speak with you right now.
The problem with most websites is they are only good at capturing the bottom-of-the-funnel opportunities. Did you know there are 10 times as many top-of-the-funnel opportunities as there are bottom-of-the-funnel opportunities? Your website has to capture leads up and down the funnel. One way to do that today is to add graphic CTAs on your website with educational offers that answer the questions your prospects ask most often.
Most businesses have at least a few hundred unique visitors a month coming to their sites, and some businesses have a few thousand. You should be getting about 1% of total visitors as leads month in and month out. Therefore, if you have 500 visitors, you should be getting at least five leads a month.
2. Write And Post A Guest Blog Article - As we've said before, guest blogging is a great way to generate new leads. I know, I know … what should you guest blog about and where would you find someone willing to post one of your blog posts? That's where the planning comes in.
Your prospects are asking questions during the sales process. If you answer those questions with a blog post, and you do it creatively and in an entertaining way, you should then send that post to the editors of other blogs your prospects are reading. If your post is well written, they should post it.
Remember, these blog managers or editors are looking for content. After all, it takes a lot of work to create original content every single day, and some of these editors have five or six blogs per site, so they need content from outside sources. Their biggest concern is that you are going to try to sell your products or services. If you steer clear of that and focus on educating and answering questions, they are going to love what you write and love having you as a guest blogger on their site.
You're not home free yet. You have to guest blog properly if you want to turn that effort into new visitors on your website. First, you have to include links back to your website in the text. Don't go crazy, as too many links scare away a blog manager or editor. Two or three are usually enough to work. Last but not least, you need to include a graphic CTA to entice readers back to your site. Not only does this generate new visitors, but it generates direct leads, as well.
If you add these two simple upgrades to your current marketing activities, we guarantee more new visitors to your website and more leads for your business in days, not weeks or months.
Start Today Tip – I know it's a little more complicated than just adding something quick today. You are going to have to do a little planning before you jump in with new CTAs and guest blog posts. The best way to start both of these simple upgrades is to collect the questions prospects and customers are asking your sales team. If you email them and collect this information today, tomorrow you'll know exactly what to write about. Turn those questions into educational content and blog posts, and place this content accordingly. Then, repeat, repeat, repeat to generate the leads you need to grow your business.
Square 2 Marketing – Leading The Reality Marketing And Inbound Marketing Revolution!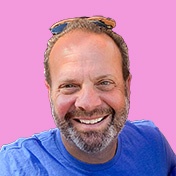 Mike Lieberman, CEO and Chief Revenue Scientist
Mike is the CEO and Chief Revenue Scientist at Square 2. He is passionate about helping people turn their ordinary businesses into businesses people talk about. For more than 25 years, Mike has been working hand-in-hand with CEOs and marketing and sales executives to help them create strategic revenue growth plans, compelling marketing strategies and remarkable sales processes that shorten the sales cycle and increase close rates.