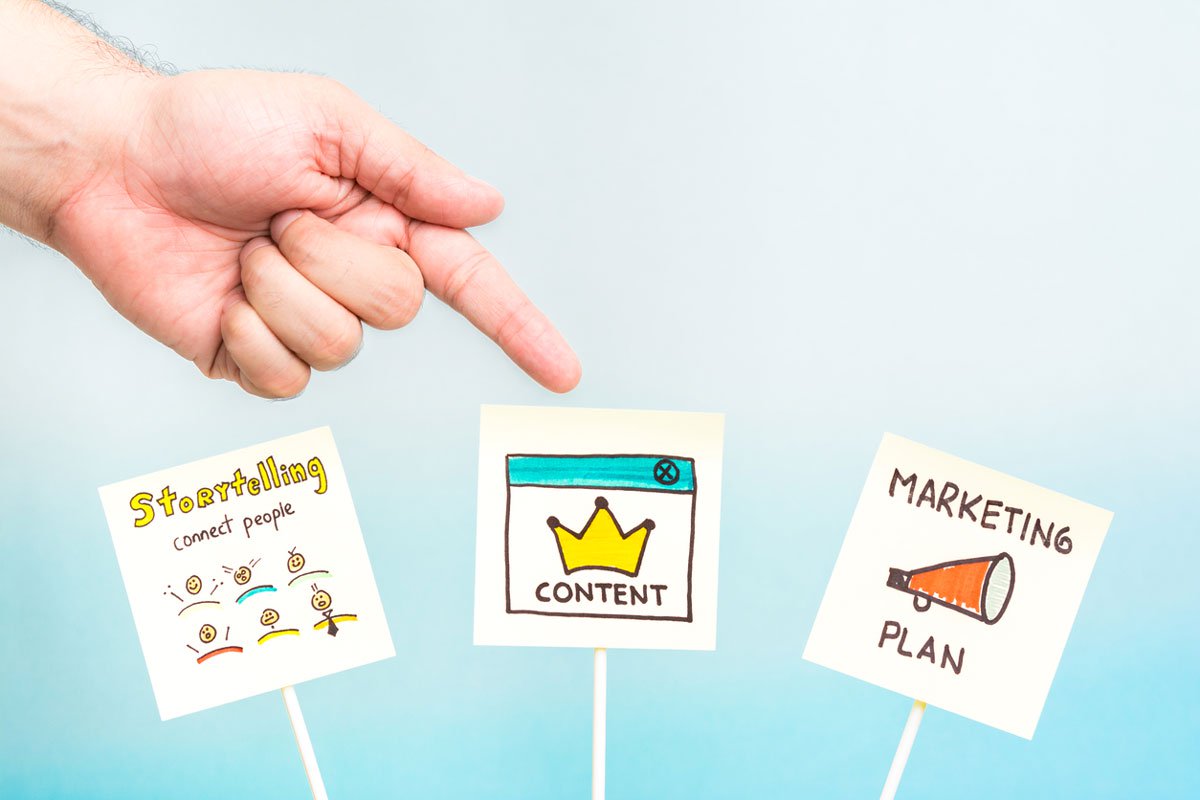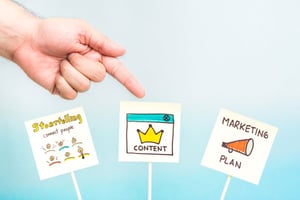 Low sales volume and plummeting revenue can be caused by numerous factors. However, with drastically different buyer behaviours, a changed buyer's cycle, and a new buyer's journey, we can guess as to why your sales are declining if you haven't adapted to the new way customers shop and buy today.
Nothing stays the same forever. Though your outbound marketing and sales tactics of the past might have worked well to bring in revenue, they're becoming more and more irrelevant and outdated with every passing day. Big changes have occurred, and today's market is vastly different from that of the past.
If your sales are plummeting, it's a clear sign that it's time for some big changes—and some adaptation. You cannot stay complacent because the situation will not resolve itself. Instead, your sales will continue to decline and your company probably won't exist in five years.
Here's what to do when sales decline.
Implement Inbound Marketing
Consumers aren't paying attention to your outbound messages anymore. In fact, they find them quite annoying and interruptive. They're changing the channel when your costly commercial comes on. They're turning down the volume when your radio ad is on. They're throwing out your direct mail ads. And they're quickly exiting out of your interruptive internet ads. These outbound marketing tactics no longer work. In fact, they might even harm your business and turn off potential customers.
Customers today want to shop on their own terms and they want to be in control. Thanks to the internet, they can just go online to find out the information that they seek about brands, products, and services.
Do you want to know what to do when sales decline? The first step is to ditch these outdated tactics and implement inbound marketing. We know it can be a drastic change in any organization, but it'll pay dividends to adapt to the new buying cycle.
Inbound marketing can help you become visible again to potential customers. It can help you get in sync with the new way that they shop. It can help you reach your target market in a desirable way. By giving your audience the information that they want, when and where they want it, you can attract them to your brand—instead of chasing them down and annoying them along the way. By creating a great business website, connecting with your audience on social media, educating your web visitors on your blog, and using SEO to gain visibility, you'll be able to increase your revenue and stop your sales from declining.
Move to Inbound Sales
Inbound marketing will undoubtedly help you attract more leads, but what's the point of having a full pipeline if your sales people can't close the sale? If they're still using outdated sales tactics that focus on pressure, aggression, and manipulation, they'll lose out on tons of sales opportunity.
So, when you implement inbound marketing, you also need to implement inbound sales. When you switch to inbound sales, your sales people will be better able to meet the needs of inbound customers, and sell to them in a way that they want to be sold to.
Get Help
When you've focused your business on outbound marketing and sales strategies, it can be very difficult to switch over to inbound marketing on your own. You don't know the ins and outs of the methodology, you don't know the best practices, and you don't know how to ensure success. Trying to implement inbound marketing and sales on your own can be nearly impossible.
Get the help you need. Engage an inbound marketing agency that offers sales enablement. Your marketers will get the help they need to get started and maintain your new inbound marketing strategy, and your sales people will get the sales enablement help they need to sell effectively and efficiently to today's customers.
There you have it. Now you know what to do when sales decline.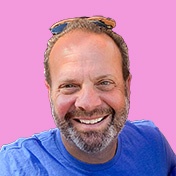 Mike Lieberman, CEO and Chief Revenue Scientist
Mike is the CEO and Chief Revenue Scientist at Square 2. He is passionate about helping people turn their ordinary businesses into businesses people talk about. For more than 25 years, Mike has been working hand-in-hand with CEOs and marketing and sales executives to help them create strategic revenue growth plans, compelling marketing strategies and remarkable sales processes that shorten the sales cycle and increase close rates.