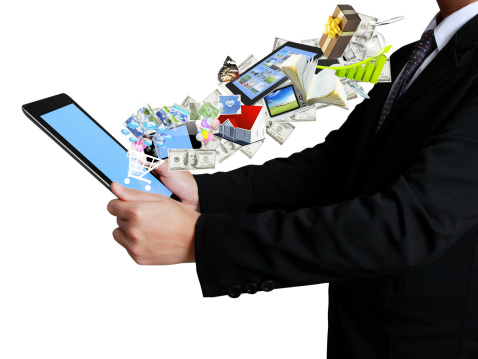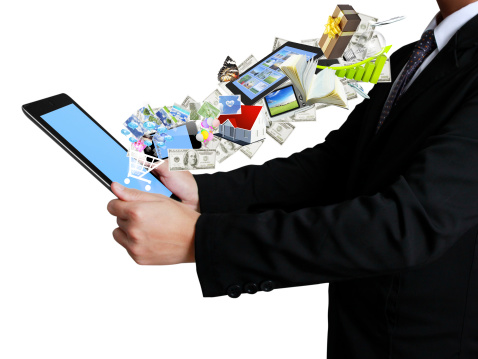 There was a time when you had only one or two sources of information if you wanted to learn about inbound marketing.
Today, there is a long list of resources, people, agencies, conferences and software tools that make planning, implementing, managing and optimizing your inbound effort easier than ever.
Here are some of the top resources to consult if you're looking for ways to improve your inbound performance.
Conferences
The premier inbound marketing conference in 2015 is HubSpot's Inbound Conference. It takes place in Boston in September. This event hosts over 10,000 inbound fans and has keynote speakers, breakouts, networking and social events. It is by far one of the can't-miss conferences if you're using any inbound marketing techniques in your business. Click here to get more on the 2015 Inbound Conference.
The Inbound Marketing Summit is currently planned to be held in New York City and San Francisco at some point in 2015. This conference, which moves from city to city each year, typically brings together thought leaders on process, practice and new business development. To keep track of this event and get alerts on upcoming schedules, click here.
Go Inbound Marketing is in its third year as Indianapolis' major inbound event. This year's agenda features a number of highly rated speakers and professionals, all designed to help you learn how to use inbound to get found, get leads and grow your companies. To get more info on the Go Inbound Marketing event, click here.
Websites
Inbound.org is a relatively new site that is still getting its legs under it, but it offers a wide variety of resources to help you get better at inbound. It has message boards to get into it with other inbounders, it has job boards to help you recruit your next inbound marketing consultant and it hosts regular webinars and "Ask Me Anything" sessions with inbound thought leaders.
HubSpot.com has so much information that sometimes it's hard to know where to go and what to read or watch, including videos, e-books, infographics, slide shows and regular webinars. HubSpot is one of the most active inbound communities on the planet, with hundreds of thousands of subscribers and millions of regular visitors.
Marketo.com, one of the leading marketing automation software firms, has an excellent collection of case studies and practical examples of how inbound marketing works in a wide variety of industries.
Blogs
Inbound Marketing Agents is one of the most highly rated inbound marketing blogs that publishes articles on inbound. It posts multiple times a day and on weekends. It also has a lot of articles on social media and how it fits inside the inbound methodology.
Inbound Unwound posts a new article every business day. It typically focuses on inbound but has a monthly focus on other topics, like content marketing, social media, search engine optimization or inbound sales.
Smart Bug Media is a well-designed blog with a very visual feel to it. Sometimes it's slightly challenging to see what each article is about without clicking on it, but the depth of articles makes this blog a definite bookmark.
Educational Content
2Inbound is the world's only web-based magazine dedicated to inbound. The magazine has been published monthly, so there are already six well-designed, information-filled issues available. Next month, the magazine goes to biweekly, continuing its mission to help both agencies and business professionals. 2Inbound also takes submissions from anyone interested in writing about inbound.
Impact Branding, an inbound agency, has a wide variety of educational content on its website. It offers a Learning Center that has whitepapers, e-books, slide shows and videos for visitors looking to learn a bit more about inbound. This is a great first stop for people starting down the inbound path.
Experts
Looking for help with your digital agency? Agency Firebox provides coaching, consulting and recorded webinars to help you be the best agency owner you can be and afford your clients an even higher level of service.
Need someone to do inbound for you? Inbound Central helps agencies scale by providing a team of people to do inbound for you so that you can focus on taking care of your clients while they take care of executing your clients' campaigns.
There are a lot of people calling themselves inbound marketing experts, but if you want to talk to someone who has actually grown a firm into one of the largest and most successful inbound agencies, then Agencies 2 Inbound might offer the help you're looking for. Cohort coaching and individual agency consulting in a variety of formats and price points make it easy to get started with A2I.
Inbound Agencies
Kuno Creative is one of the first inbound marketing agencies, and it's one of the biggest. Kuno focuses on enterprise-level engagements with primarily software companies. It has a long track record of successful engagements and offers clients a remarkable service experience.
ThomasNet RPM offers a specialty in the manufacturing space, providing clients with deep expertise and solid knowledge of what needs to be done to get leads for manufacturing businesses. As one of HubSpot's three Diamond Partners, ThomasNet delivers.
We'd be remiss if we didn't add our own name to the mix here for agencies that are available to help ensure that your business gets found, gets leads and drives revenue. Square 2 Marketing is an inbound marketing agency on a mission to generate one million leads for clients. We're also one of the only agencies to start with extensive strategy as a platform to deliver inbound program performance.
Start Today Tip – Before now, there have never been so many resources for people who want to learn more about inbound. Blogs, websites, conferences and individual support are out there, just a few clicks away. Make sure you take any advice with a grain of salt. No one has all the answers, and inbound is still such a new practice that many of the experts are actually still in the middle of figuring it out, too. Get a variety of suggestions and then pick your own path to happiness.
Square 2 Marketing – Leading The Reality Marketing, Inbound Marketing And Inbound Sales Revolutions!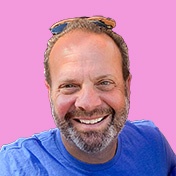 Mike Lieberman, CEO and Chief Revenue Scientist
Mike is the CEO and Chief Revenue Scientist at Square 2. He is passionate about helping people turn their ordinary businesses into businesses people talk about. For more than 25 years, Mike has been working hand-in-hand with CEOs and marketing and sales executives to help them create strategic revenue growth plans, compelling marketing strategies and remarkable sales processes that shorten the sales cycle and increase close rates.