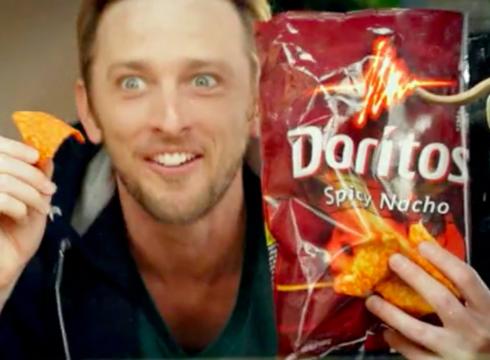 The Experts Weigh In, And Super Bowl Advertising Doesn't Impact Sales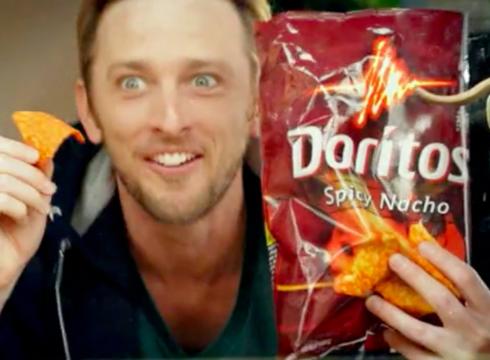 I love this time of year. The magnifying glass is on advertising in a big way. Why? The Super Bowl creates a huge storm of conversation around whether advertising actually works. On the day of the Super Bowl, companies are going to invest $5 million for a 30-second TV ad, and the age-old question is in play: Does it work?
I've been very vocal over the years, writing articles like this. But today, I want to see what other experts have to say. So, here's what a variety of experts are saying about whether Super Bowl advertising actually drives sales. After all, marketing has but one job, and that is to drive revenue.
Basic Background Data
Thirty-second spots during Super Bowl 50 (L) are selling for an average of $5 million, which is up about $500,000 from 2015. The Super Bowl will be broadcast on CBS from Levi's® Stadium (Home of the San Francisco 49ers), located in Santa Clara, California, in the San Francisco Bay Area, on Feb. 7, 2016. The halftime entertainment includes Coldplay, with both Rihanna and Beyoncé taking part.
Neilsen Ratings 2015: According to results from The Nielsen Company, the broadcast of Super Bowl XLIX on NBC had an average audience of 114.4 million viewers, which surpassed the previous year's Super Bowl and became the most watched television program of all time. The game peaked at 120.8 million viewers during its final minutes. Katy Perry's performance was also the most watched halftime show in the 49-year history of the event.
But, Does It Work?
When you start to investigate whether this advertising works or not, you find two camps: those people who want to measure how memorable or likable the ads were and those who want to measure whether sales increased or not. Clearly, I'd prefer the second option, but I think it's valuable to look at both. After all, big brands and big ad agencies are going to tell you, "If you remember the ad, you're more likely to buy." Maybe, maybe not. Let's not judge.
From marketingcharts.com, an analysis looked at the 10 most effective commercials of the Super Bowl:
To arrive at its rankings, Ace Metrix surveyed consumers who watched and scored each ad across a variety of standardized metrics. According to this analysis, Microsoft surprisingly scored the most effective commercial of the game, with its "Empowering" ad fetching an Ace Score of 710, way above last year's high score of 665 (from Budweiser), and ranking as the second highest score in Ace Metrix history. Following Microsoft were Budweiser's "Puppy Love" and Hyundai's "Dad's Sixth Sense," each with a score of 681. Rounding out the top five most effective ads were RadioShack's "Goodbye '80s" (677) and Budweiser's "Hero's Welcome" (675).
On the other end of the spectrum, the least effective ad of the Super Bowl was GoDaddy's "Bodybuilder" (432). GoDaddy also aired the fourth least effective ad, "I Quit" (492), continuing its run of misery (at least according to Ace Metrix) from last year, when it also had two of the five least effective ads. Bud Light's "Epic Night" (472) and GoldieBlox's "Bring The Toys" (473) occupied this year's third and fourth least effective positions.
The Ace Metrix scores reflect the persuasive nature of the commercial (through desire, relevance, information, attention, change and likability) and its watchability. Combined, the overall effectiveness score is designed to understand how a commercial performed from the twin angles of voluntary consumer consumption and the business goal of the advertiser.
Nielsen took a different perspective, rating the top ads by memorability and likability – with Microsoft nowhere to be found on either list.
Using the memorability measure, Budweiser's 60-second "Hero's Welcome" won out, with a general brand memorability index of 195, meaning that it was 1.95 times as memorable as the average Super Bowl ad this year. That ad had some distance from its closest competitor, Doritos' "Cowboy Kid" (177), with Budweiser taking the third position with its "Puppy Love" spot (169). Doritos was the only other brand to place two ads in the top 10 by memorability, with its "Time Machine" (141) commercial in the #10 position. Of note, while Ace Metrix may have scored GoDaddy's "Bodybuilders" as its least effective ad, Nielsen had it in the eighth spot by memorability.
In terms of likability, Radio Shack's "The Phone Call" picked up the top spot by a significant margin, with an index score of 140, meaning that it was 1.4 times as likable as the average ad. Trailing Radio Shack were Budweiser's "Puppy Love" (129) and Doritos' "Time Machine" (126).
A total of five commercials made it onto both of Nielsen's lists: Budweiser's "Hero's Welcome" and "Puppy Love;" Radio Shack's "The Phone Call;" Cheerios' "Gracie;" and Doritos' "Time Machine." Interestingly, Part 1 of Wonderful Pistachio's two-part ad featuring Stephen Colbert made it onto the top 10 by likability, while Part 2 was in the top 10 for memorability.
What About Sales Performance?
We could go on and on with this soft likability and memorability data, but we still want to know, does Super Bowl advertising actually drive sales?
This study by the Stanford Graduate School of Business had some very interesting insights. They found that Budweiser's sales revenue, in the short run after the Super Bowl, is about 15.75 percent higher per household than for their competitors, according to the research. "Budweiser's long-standing association with the Super Bowl is paying off during this peak sales period," wrote the researchers.
Meanwhile, Pepsi and Coca-Cola – clear competitors – both have advertised annually in the Super Bowl. Wesley Hartmann, an associate professor of marketing at Stanford Graduate School of Business, who co-wrote the study with Daniel Klapper of Humboldt University in Berlin, said that if both decided not to run Super Bowl ads, it could open up airtime to less established rivals. And it is quite possible that such a competitor could make considerable gains in consumer awareness of their product with a memorable ad, he noted.
Marketing Land published an article last year that had this to say: There appears to be a profound disconnect between viewer enjoyment of the ads on game day and later buying behavior in the real world. A new survey conducted by Genesis Media (n=10,000 U.S. adults) found that nearly 90 percent of respondents said that they were unlikely to buy something tied to a Super Bowl ad; and roughly 75 percent of respondents said they couldn't remember ads from last year.
Genesis says that one reason Super Bowl ads may be ineffective is because roughly 33 percent of the audience is expected to be on mobile devices during the game.
Earlier studies are consistent with these findings. Last year, based on interviews with more than 1,000 U.S. consumers both before and several weeks after the Super Bowl, ad research firm Communicus found that up to 80 percent of ads don't impact purchases or purchase intent in any way. Brand metrics like "favorability" or "recall" based on the ads don't necessarily translate into subsequent purchase behavior.
Here are a couple of other sales-related data points.
Overall, Volkswagen had a good year in 2014. However, sales of the car specifically shown (Passat) in the most shared Super Bowl ad of all time – it's a terrific ad – were off nearly 30 percent in January 2014 versus the previous year. They were off 7 percent in February, 13 percent in May, 10 percent in August and 21 percent in November 2014. Indeed, every month, sales of VW's Passat were down versus 2013.
Perhaps the Super Bowl ad raised Passat sales from January to February. If so, the impact was modest – if it was there. VW is not doing a Super Bowl ad this year.
The company behind the all-time second, third and fourth most shared ads, Budweiser, is facing a long-term sales decline. From a peak of 30 million barrels shipped in 2003, Bud shipped 16 million barrels in 2013. Despite being the third most consumed beer in the U.S., more people now drink craft beer than Budweiser.
You can see that there's data to support both sides of the question, but you have to suspend logical thinking to agree that likability and memorability actually impact sales. When you boil all of this down, you find out that regardless of how much you spend, how many people watch and how many times you advertise, there's no guarantee of any return.
That's likely because advertising is only one small part of the marketing equation. Passat sales might have dropped because the car is a mediocre car that doesn't quite do it for most potential purchasers. Just to be clear, that's more of an assumption than a statement of fact. I'm just commenting that the actual car, chip or soda might have something to do with whether sales increase, as opposed to where and when the ads run.
Just like with inbound marketing, the actual business strategy, marketing differentiation and stories you tell about your business are much more important than the blogging, landing pages and social media promotion. Most CEOs don't want to hear that, but that's the truth, and the data here supports that if you look at it objectively.
So, instead of looking for marketing to drive sales, look at your business and make sure it's remarkable in its own light. Stop blaming your agency or your internal marketing team, and start working harder to make your business so amazing that everyone is talking about you, what you do and how you do it.
Start Today Tip – If your marketing isn't working, don't jump to the conclusion that there's something wrong with the tactics. Start by looking at the strategy. Are you different in your space? Are your competitors telling similar stories? What stories are you telling, and is everyone in your company telling the same story, the same way? This is an acquired skill, so if you're not comfortable creating this compelling marketing strategy for your business, reach out and get help from an experienced inbound marketing agency.
Square 2 Marketing – Inbound Results Start With ME!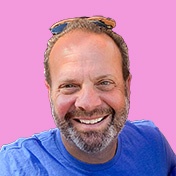 Mike Lieberman, CEO and Chief Revenue Scientist
Mike is the CEO and Chief Revenue Scientist at Square 2. He is passionate about helping people turn their ordinary businesses into businesses people talk about. For more than 25 years, Mike has been working hand-in-hand with CEOs and marketing and sales executives to help them create strategic revenue growth plans, compelling marketing strategies and remarkable sales processes that shorten the sales cycle and increase close rates.