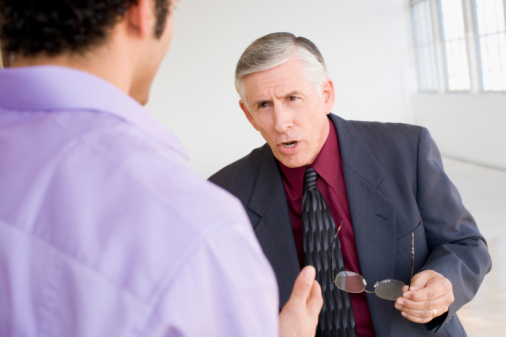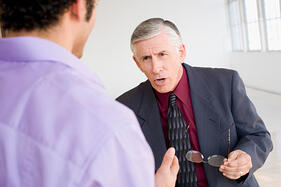 When your inbound marketing produces a steady stream of sales opportunities, you end up talking to a lot of CEOs, business owners, VPs of Marketing and VPs of Sales.
When you run an inbound marketing engagement that's designed to deliver leads, one of the most important questions you have to ask during that initial sales conversation is, "What are your sales goals for the rest of this year?"
You quickly find out that a lot of people have unrealistic or perhaps overly aggressive sales goals.
Let me give you an example.
Here's a fictitious $5M software company that wants to do $8M in 2015. That's fine, but we quickly find out that of the current $5M, only $3M is booked, so they need to replace $2M and generate another $3M in revenue. This means they actually need a total of $5M in new revenue this year.
Average revenue per new client is $250,000, so they need 20 new clients in 2015 to drive the incremental revenue for this year. They believe they have a 50% close rate on qualified sales opportunities, so now we're looking for 40 sales ops for the year.
The research and historic data across all of our clients shows that about 10% of all leads are actual bottom-of-the-funnel sales opportunities. Now, we're looking at 400 leads for the year. If 1% of the total traffic converts into leads, you need 40,000 website visitors for the year. That means they should be looking at an inbound program that pushes their monthly website traffic to almost 3,400 a month.
All of this is very doable, except that their current website traffic is at 1,000 a month and they only have two sales reps. They have no documented sales process and no content marketing, and they haven't redone their website in three years (so it's not mobile friendly or responsive).
Plus, they have no blog on their site. Let's just say that their sales goals are unrealistic. It's fine to be aggressive, to challenge your team and to push your company forward, but there has to be an element of "doable" if you want to keep your team engaged.
What do you do in this situation?
If you're looking at your sales strategy and realizing you might have overestimated your sales goals for the year, it's still OK to reset your objectives. Remember that most companies have leads coming in from sources other than inbound, but most still remain woefully unprepared when matching sales goals with lead goals and marketing goals.
Take a look at your current marketing.
Do some math on your current marketing efforts. How many visitors are you going to get? How many leads does your current marketing generate? How many sales opportunities? What is your current close rate? Can any of these be increased in the short term? What about the long term? This should give you a good idea of what your marketing investment is going to contribute in 2015. If this seems light, look at increasing the investment in marketing – as long as it generates visitors, leads, sales opportunities and improved conversion rates across your entire effort.
Take a look at your current sales efforts.
Now look at your current sales efforts. How many leads are those chipping in? Are these better qualified? So, is the close rate higher? Add these numbers to your marketing numbers and reset your sales projections to better reflect your current reality. Then, work on what can be improved. Can you shorten your sales cycle? Can you increase your close rate? Can you get more leads from your sales team, and what's the investment required to do so? You might be able to get your sales projections up 20% with an improved sales and marketing effort.
Regardless, the result of this relatively easy effort is a set of much more realistic sales goals for 2015. It might take you two years to get to $8M, but at least you know exactly how to do it – with inbound marketing and inbound sales.
For the first time in a long time, businesses have the tools to plan out their sales growth. You can plan it mathematically, you can plan it logically, you can plan how to invest monetarily to attain it and you can share all of that thinking and solid planning with your team. It's critical that people feel your goals are attainable and that you have a plan to get them there. Lean on inbound to deliver real, sustainable business growth.
Start Today Tip – Do some quick math like we did in this article and validate that what you think you can do is actually attainable with your current marketing, sales team and budget. You're quickly going to see whether you're in the ballpark or not. If you're not, reset the goals or perhaps the budget you planned to use to reach those goals. Either way, you're in a much better position to have a solid year now.
Square 2 Marketing – Leading The Reality Marketing And Inbound Marketing Revolutions!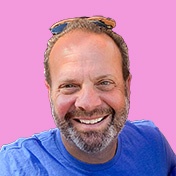 Mike Lieberman, CEO and Chief Revenue Scientist
Mike is the CEO and Chief Revenue Scientist at Square 2. He is passionate about helping people turn their ordinary businesses into businesses people talk about. For more than 25 years, Mike has been working hand-in-hand with CEOs and marketing and sales executives to help them create strategic revenue growth plans, compelling marketing strategies and remarkable sales processes that shorten the sales cycle and increase close rates.