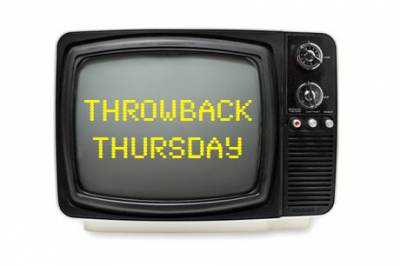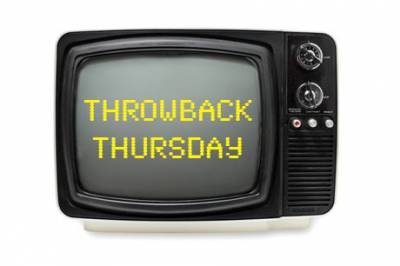 In January 2012, the New York Giants and the New England Patriots were getting ready for the Super Bowl. Joe Paterno passed away, the Winter Olympics were wrapping up and Apple announced its sale of 37 million iPhones from the fourth quarter of 2011.
We are often quoted as saying that inbound marketing is a marathon, not a sprint. If that's your perspective, you should have some expectations for the long-term results of an ongoing inbound program. So, in light of Throwback Thursday, we're sharing our inbound results from 2012 as compared to our inbound results from 2015.
While the Giants were getting prepared to beat the Patriots, our own inbound marketing program was generating about 4,000 visits to our website and contributing 100 leads to our business. Those numbers reflected a 10x improvement over the numbers from the previous two years. But, what's even more interesting is how those numbers compare to what we're doing today.
Today, we average around 16,000 visitors to our website per month and around 300 leads. Of those 300 leads, about 10% (or 30) are qualified sales opportunities. And from those 30 sales ops, we close four to five new clients each month. That's what your inbound marketing machine should be doing for your business.
You should have some perspective on those numbers. We are very picky in selecting whom we want to bring through our sales process. If the fit is questionable, if the pain isn't acute and if we're not speaking with power, we often ask potential prospects to consider other options. Our inbound sales process is designed to weed out potentially bad clients before they come on board. You should consider something similar for your business. All prospects are not created equal.
So, what did we do to go from 4,000 visitors to 16,000? And what did we do to go from 100 leads to 300? Here are some of the ways we've continued to grow our inbound program over the past two years.
Increased Rate Of Blogging
Blogging drives visitors, so we increased our blogging rate from an opportunistic two to three times a week to five times a week. The result was more visitors in a relatively short time period. We also focused our blogging content on more strategic keywords, like "inbound marketing" and "marketing strategy," as well as vertically specific keywords and other highly searched words and phrases that we wanted to be found for when people were looking.
We later connected our overall content strategy directly to our blogging efforts, pulling content from premium long-form content, using it for blog articles and then promoting the longer content in each of the curated blogs. This helped both traffic and lead generation. The blog now accounts for three to four leads per day.
Increased Content Creation
We committed to creating our own content marketing more frequently. Initially, we probably did two or three pieces per year, which was much too little to really move the needle. Today, we develop new long-form content that is aligned with our keyword strategy on a monthly basis. We actually create more than one long-form piece of content per month, and that has dramatically improved our ability to drive leads, increase our conversion rate and push more sales opportunities into the hands of our revenue team.
Adjusted Content Publication (Three Times)
It's one thing to create content, but we found that what you do with that content is actually more important. We've always had a publisher's approach to content, but we've adjusted the strategy behind our content publication and content sourcing efforts three times over the past two years to ensure that it drives results.
One of those modifications came as a result of LinkedIn's changing publication policies. If you remember, you used to be able to push content to groups directly, but now, moderators decide what goes out and what doesn't. We found that many of those moderators did a pretty poor job of paying attention to their groups, so the auto posts were falling into a black hole. LinkedIn also created its own publishing platform for the entire site, which we now take advantage of on a regular basis – for us and for clients.
Redid Our Website (Twice)
Websites today don't look anything like they did two years ago. We redid ours twice. Now, they have to work on all types of devices, tell a compelling story and be interactive with video, content and experiential options for all of your target personas. Redoing our site allowed us to focus on conversion points, the visitor experience and making sure that the site was providing us with the inbound results we expected.
Today, we are redoing it again and taking a much more agile approach. Even our client sites are getting worked on every month. Instead of undertaking one long, arduous project, we execute a series of twelve 30-day sprints that allow us to be constantly adjusting, optimizing and upgrading client websites to generate leads.
Inbound definitely gains momentum over time. One of the major challenges is being patient and persistent in continuing your program long enough to see these kinds of gains. When you consider how it works, this idea of gaining momentum over time should resonate.
Here's an example: When you start your program, you're likely to have only a few thousand opt-in email addresses, a handful of blog subscribers and even less friends, followers and connections on social media. So, the content you're creating is going to a small audience of potential prospects, clients and fans. But, over time, all of those numbers move up. Once you earn 10,000 opt-in email addresses, over 1,000 blog subscribers and a social media reach that's in the thousands, all of your content creation efforts are touching so many more people, which leads to more visitors and more leads. In essence, we've found that inbound programs tend to feed on themselves, accelerating the results over time.
Start Today Tip – When you feel like it's not working fast enough or your results are below expectations, resist the urge to stop, change or reduce your inbound efforts. To the contrary, get in there, double down on what's working and critically evaluate what's not. Push past the urge to quit, and be rewarded with similar results to those we've reported above. We see this time and time again with clients and their businesses. Inbound works. You need to give it time.
Square 2 Marketing – Leading The Reality Marketing And Inbound Marketing Revolutions!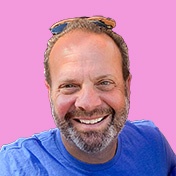 Mike Lieberman, CEO and Chief Revenue Scientist
Mike is the CEO and Chief Revenue Scientist at Square 2. He is passionate about helping people turn their ordinary businesses into businesses people talk about. For more than 25 years, Mike has been working hand-in-hand with CEOs and marketing and sales executives to help them create strategic revenue growth plans, compelling marketing strategies and remarkable sales processes that shorten the sales cycle and increase close rates.