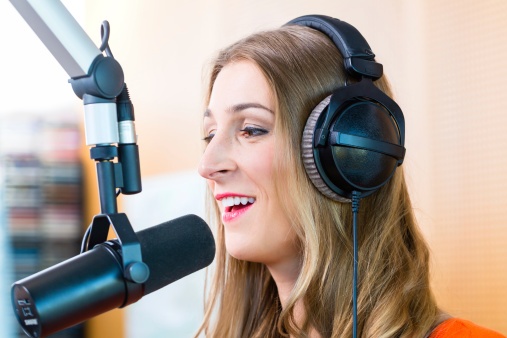 Inbound Marketing And Inbound Sales Leverage Podcast Content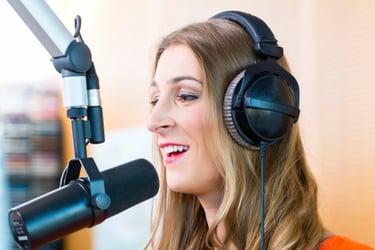 We established long ago that the more educational content you create within your inbound marketing program the more leads you're going to get. We see this play out time and time again. Clients that invest in content get more leads. But the content game has become much more competitive.
More and more businesses are producing e-books, whitepapers and videos, so the name of the game in 2016 is going to be differentiating your content. Taking a page from "Back to the Future," we've seen podcasts that had been a staple in content programs three to four years ago experience a major resurgence, and we're predicting that will continue in 2016.
Here's how to use podcasting as part of your inbound marketing program.
Connecting Podcasts To Content Strategy
Try to think about podcasting the same way you think about a whitepaper. When planning your written content you typically think through keywords, questions and topics that you think your prospects and website visitors will find helpful. Apply the same thinking to your audio content.
Make sure your keywords are present in the title, in the audio track, in the tags and in the descriptions associated with the audio file. Also, be sure your titling clearly identifies the content. Instead of "Radio Show #2," try "How To Use Content To Drive Leads – Radio Show #2."
But most importantly, make sure that the podcast content is supported by the other inbound marketing campaigns you're running. Email marketing, video, pages on your website and even written content should be tightly connected so that your fans, followers and new visitors get an immersive experience.
Promoting It Within Your Nurturing Campaigns
Podcasts are still one of the content options that appeal to a very specific segment of the audience. Here's an article that profiles the podcast listener. In short, podcast listeners tend to be young, tech savvy, affluent, educated and heavy users of social media. If this sounds like your prospects then it's a no-brainer, but if this only partially describes your prospects you might have to nudge your prospects along a bit.
You can do that by using links to podcasts in your lead nurturing campaigns. These people already expressed an interest in you and your products/services. Now that you're having an ongoing conversation with them, offering additional educational content in a format that might be new to them is an effective way to encourage engagement and continue to help them get smart around what you do.
Using It In Your Sales Process
You can apply similar thinking to your sales process too. As you help your prospects move along their buyer journey, providing links to podcast content introduces them to new concepts and strategic thinking while helping them answer questions they might have related to using your products or services. In short, it does an amazing job of helping prospects feel safe, which we all know is the key to closing more new business.
Here are a few creative ways to use podcasting:
Broadcast Radio Show
Think like a radio station; every day at the same time stations have a standard show with regular hosts. You want to execute your podcast the same way. Whatever schedule you're comfortable supporting, the key is to start thinking like a radio show producer instead of a marketer. If you have enough time and content for a weekly show, then every Tuesday at 10 a.m. you could broadcast live or simply launch a prerecorded show, making it available for download and listening at that time.
If you do broadcast live, definitely record it and post it for consumption and download later. Make sure you gate the broadcast so you capture contact information for people who want to listen. It's also important to promote the show on a regular basis, just like traditional radio shows.
Blogcast
Turn your written blog into a blogcast. Last year I broke my hand and couldn't type for a few weeks, so instead I did a video blog series to resounding reviews. You can do something similar with your podcast. Instead of a 600-word blog article, do an intro paragraph and then provide a link and image to launch the podcast that continues the conversation.
Providing content in a unique format helps with engagement, conversion and the ultimate goal — delivery of the thought leadership required to drive results.
An Ongoing Series
Today people love binging on content. Whether it's "Breaking Bad," TED Talks or serial podcasts, it really doesn't matter, as the vast array of devices make content digestible any time, any place. You can take advantage of this by building out a podcast series that includes all of the episodes at once.
Take a bigger story and break it into 10 or even 20 episodes. Allow your visitors to download one or all of the episodes so they can listen at their pace, not yours. Another option is to record all the episodes up front and then slowly release them to keep people engaged. Both strategies are used effectively in media today. In the end, it comes down to the content. If your content is great, your show will shine.
Start Today Tip – Once you have your 2016 content plan, take some of the written content and turn those topic ideas into a podcast format. Start small with one simple podcast. You should consider creating a script to manage the podcast. The script ensures usage of keywords and gives you an opportunity to deliver more thoughtful content. You can "off the cuff it," but sometimes that produces "off-the-cuff" content. If you're doing an interview, the script helps with questions and ensures you get to all of the most important points. Create the podcast, launch it, promote it and see how it performs. You're going to have a great marketing asset that helps you get found, get leads and close new customers.
Square 2 Marketing – Leading The Reality Marketing, Inbound Marketing And Inbound Sales Revolutions!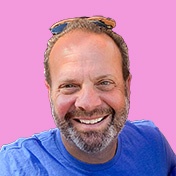 Mike Lieberman, CEO and Chief Revenue Scientist
Mike is the CEO and Chief Revenue Scientist at Square 2. He is passionate about helping people turn their ordinary businesses into businesses people talk about. For more than 25 years, Mike has been working hand-in-hand with CEOs and marketing and sales executives to help them create strategic revenue growth plans, compelling marketing strategies and remarkable sales processes that shorten the sales cycle and increase close rates.