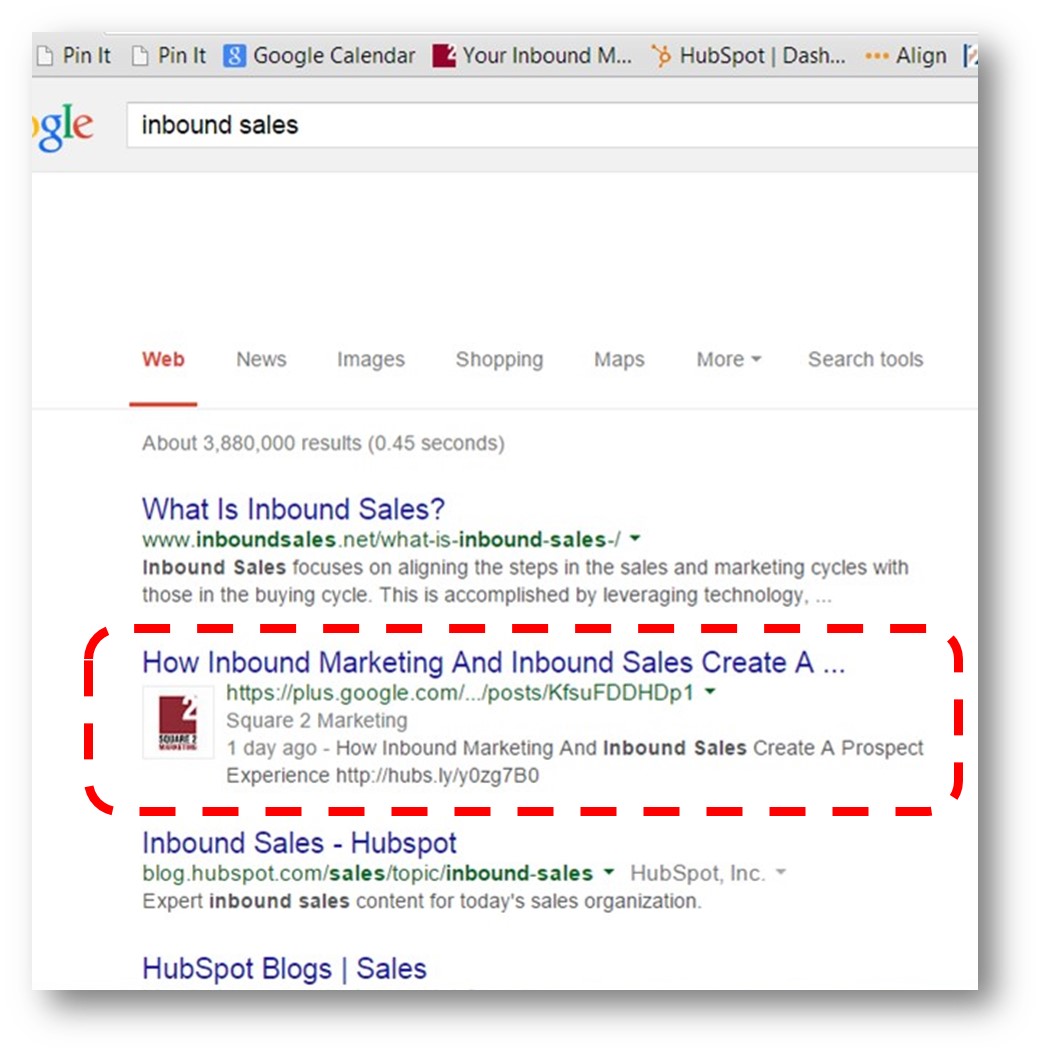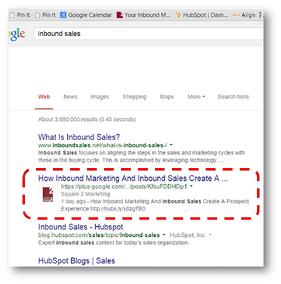 Inbound marketing takes time. We preach this to our clients and prospects religiously.
Back in February, I wrote a blog article about a string of successes resulting in page-one Google rankings for our clients. Since then, we've been refining our process, and I wanted to share a recent success. By recent, I mean yesterday ...
Yes, we got on PAGE ONE of Google in less than 24 hours with a single blog article. Check out the picture here. We didn't sneak onto the first page at the bottom; we ranked second. We even beat out the content marketing machine HubSpot. The question you want to be asking now is, "How the heck did you do that?" The answer is in today's article.
Strategy Before Tactics
I apologize if I sound like a broken record, but creating an inbound marketing strategy before you start with a tactic like blogging is a non-negotiable for us. Without it, you can forget about any page-one rankings. You need to connect your keyword and context strategy to your entire content creation effort (which blog articles are a major component of) BEFORE you write a single word.
Regardless of whether you're doing curated blog articles, original blog articles or blog articles that include influencers, if you don't know your keywords or what questions your prospects are asking, you won't be able to drive visitors with search engine optimization.
Plan, Do, Check, Adjust
To steal a little process from Agile, you need to work the following steps into your blogging efforts. First, plan which keywords you want to focus on and create a series of blog topics that include those keywords. If you look closely (or do your own searches), you might see that a lot of top-ranked pages are answering simple questions, like: "What is inbound sales?" Noticing patterns like this gives you valuable insight into how the Google algorithms are working. You can use this to your advantage.
Write your articles, post them and then track the results. But, don't just track the obvious blog results, like comments, social shares, conversions or backlinks. Also check how they rank on the search engines. This is one of the secrets to search engine marketing.
Then, adjust your efforts accordingly. This is a continuous improvement approach, which virtually guarantees that your inbound efforts get better over time.
Make This A Priority
There is something inherently rhythmic about blogging. It means putting time aside to not only write the blog article, but also look at results. For me, I blog every business day. The time scheduled on my calendar for this typically includes 15 minutes of analytics: looking at past blogs and keyword performance, doing some searches and coming up with a plan based on that data, all in real time.
Use that insight to tailor your stories. Yes, you need an editorial calendar. We're all busy, so if you know what you should be writing about in advance, it makes the job much easier. But, you also need to be able to adapt on the fly, take advantage of successes and change up your plan if what you're doing isn't producing results.
While inbound works every time, it works differently at different businesses, in different industries and for different people.
Think Like A Scientist
Inbound marketing requires a fair amount of trial and error, especially if this is your first, second, third or even tenth pass at getting your program to generate results. Testing various tactics is a requirement. If you're running it for your company, it's likely that this is your first try, maybe your second. So, you need to be careful about how you test it. One way to mitigate the risks associated with testing and experimenting is to hire an inbound marketing agency who's already worked out the details required to get results, and lean on them.
Make sure they have enough experience and processes in place so they're not testing on your company. One great way to screen for this is to make sure they have their own robust inbound program. Did you call them, or did they call you? If you found them online or via content, social or another inbound tactic, they're practicing what they preach.
As we all get good at inbound, there are going to be more and more successes like this. Inbound is the ONLY way you should be considering marketing your business. That might seem scary today, but in a few years, you're going to wish you started sooner.
Start Today Tip – Once you get your plan together, the rest becomes a series of tests and a commitment to creating great blog content. The more you blog, the more chances you have of getting the page-one rankings you're looking for. If you're still questioning how blogging actually gets you leads, this should finally convince you. Get serious, get your blog going and commit to three or four times a week to really drive visitors to your website, leads for your sales team and sales for your company.
Square 2 Marketing – Leading The Reality Marketing And Inbound Marketing Revolutions!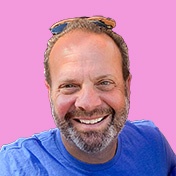 Mike Lieberman, CEO and Chief Revenue Scientist
Mike is the CEO and Chief Revenue Scientist at Square 2. He is passionate about helping people turn their ordinary businesses into businesses people talk about. For more than 25 years, Mike has been working hand-in-hand with CEOs and marketing and sales executives to help them create strategic revenue growth plans, compelling marketing strategies and remarkable sales processes that shorten the sales cycle and increase close rates.