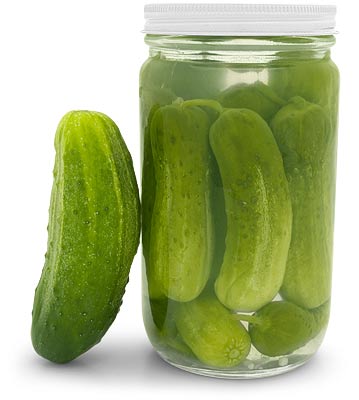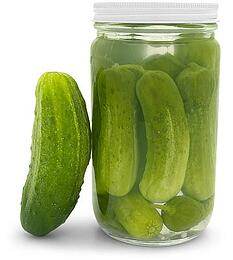 Inbound marketing and traditional outbound tactics have a lot of differences, but one thing's for sure: Inbound won't put you in a position like having to pull your Super Bowl advertising at the last minute because you created a highly controversial ad that offends half the watchers.
Not sure what I'm talking about? Click here for the details. After I heard this story, it got me thinking about how risky almost every outbound tactic is, as opposed to the relatively low risk of inbound tactics. Let's take a look at some of the most obvious outbound tactics and the risks associated with them.
Trade Shows
The picture I'm going to paint should be apparent to you if you've ever attended a trade show as an exhibitor. Industry data puts the all-in cost of attending a typical trade show at around $25,000 for a 20x20 booth, and around $10,000 for a 10x10. Clearly, there is a financial price to be paid for trade shows, but the obvious potential risk is that you may show up, pay your entrance fee and get little or no attention at the show, returning with no new leads.
Even if inbound's expensive, we get leads. Also, how many times have you seen people come home from a trade show with a handful of leads only to let them grow cold, forget to follow up, do so incorrectly and end up with almost nothing to show for the hefty investment? I know this happens a lot.
Worse yet, it's almost impossible to figure out what to expect when you're going into the show. Why? The people planning the show inflate almost everything. You ask them how many people are attending, or you look for data on the show's media kit. They tell you 1,000, but with some digging, you find that there are 200 exhibitors and that the quoted 1,000 includes at least one or two of those people from each exhibiting company. This drops the actual amount of potential prospects down to 40%. Ouch! You've all felt this. It's what's happening when everyone stopping by your booth is a fellow exhibitor.
Even more absurd, if this was the experience you had, you still decide to sign up for next year – simply because: If we don't go, people will think we're out of business. Big risk, very low potential reward.
Print And/Or Radio Advertising
These are two of the most traditional options. In both cases, you work hard to get the creative together, buy the media and schedule the flights. Then, you cross your fingers, hoping it works. Your agency is confident so that makes you feel better. But, you've already paid for their creative, bought the ad space and shelled out the money for everything up front. Hmmm, I hope this works. We have a lot invested. Unfortunately, "hope" isn't a strategy.
What if the business changes? What if the audience reacts badly (hello, GoDaddy)? What if it's not working one month into your six-month flight? All of these viable scenarios are problematic for traditional advertising. Yes, accommodations can be made for these situations, but they're going to cost you more money – and, still, there is no promise of results.
Direct Mail
There are a lot of similarities between the radio and print ad scenarios. You get the postcards together, buy the list and put it through production to handle the mailing and buy the postage. Out it goes, and you keep your fingers crossed. It should work, but who knows? You can stage the mailing or break the mailing up into subgroups to test creative or messaging. Once you see which test group performs better, you tailor the larger drop to match the more successful test group. This is a very valid launch strategy that limits your risk to some extent.
Still, direct mail is a costly tactic that isn't very flexible. Once the mail is sent, there's very little you can do about it.
Cold Calling
Here is one of my favorite tactics to pick on because it's so ironic in nature. I often ask people, "Do you like getting cold calls in your office?" Or, "How do you feel when you get a cold call?" Better yet, "Do you even answer the phone if you don't know the number on your caller ID?" Most of the time, the answers are consistent: I hate getting them. I never answer them. I feel interrupted and uncomfortable with the person on the other end. I don't know how to end the call so I can get back to work.
Yet, those same companies are spending a lot of money instructing their sales teams to make cold calls or, worse, investing in cold-calling companies to make the calls for them. Why? Some people say that it works. My response to them is: How do you know? We get business from it. Well, even a blind squirrel finds a nut sometimes. That's what happens. You make 100 calls, and you get lucky. You find someone who needs what you're selling and who says yes to your offer. But the next 1,000 calls might yield nothing. "Luck" isn't a strategy, either.
Why do people continue to invest in these tactics? The short answer: It's what they've always done. It's what they're comfortable doing. It's what they've seen work, even if our definitions of "work" are different. It's also what the rest of the company, including their bosses, understands. So, they continue doing what they've always done.
But, inbound marketing dramatically reduces all of the risks discussed above.
First, inbound executes at a much quicker and more iterative pace, meaning you don't have to wait months to see if it's working. Instead, you find out in a matter of days in some cases.
Second, you have many more quantitative measures of success, meaning there are more numbers that indicate whether your tactics are working or not, and it's much easier to make small tactical changes to improve the results.
Next, inbound typically delivers a much lower cost per lead, as the initial investment is usually lower than some of these more traditional tactics and because the inbound tactic produces many more leads.
Finally, inbound educates instead of trying to sell, which matches perfectly with today's buyer behavior, creates a much richer prospect experience and has the potential to emotionally connect a prospect to your business earlier in his or her buyer journey than even the best traditional advertising can do.
Inbound marketing isn't the easiest way, but it's the most effective one. I know less people understand it, and more people are uncomfortable considering new alternatives to the old ways. Nonetheless, if risk is something you're looking to reduce, inbound is actually a much better approach to driving leads and revenue for your business.
Start Today Tip – It might make sense for you to do a risk-and-reward audit of your current set of marketing tactics. What are you actually getting from these investments? Getting your name out there or promoting brand awareness is fine ... if you're Coke, IBM or Apple. But, leads and sales are what most of us are searching for with our marketing. If any of the above scenarios sound too familiar, or if you're wondering what your current marketing is actually delivering, it's time to consider some of the options provided by a comprehensive inbound marketing strategy and plan.
Square 2 Marketing – Leading The Reality Marketing And Inbound Marketing Revolutions!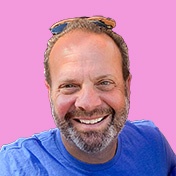 Mike Lieberman, CEO and Chief Revenue Scientist
Mike is the CEO and Chief Revenue Scientist at Square 2. He is passionate about helping people turn their ordinary businesses into businesses people talk about. For more than 25 years, Mike has been working hand-in-hand with CEOs and marketing and sales executives to help them create strategic revenue growth plans, compelling marketing strategies and remarkable sales processes that shorten the sales cycle and increase close rates.