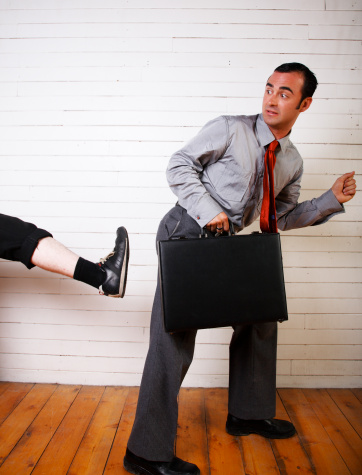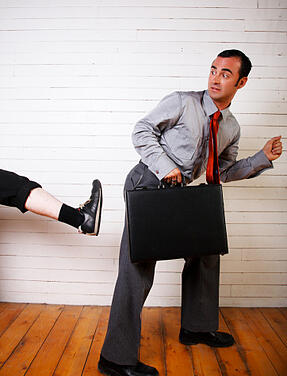 Your inbound marketing effort is starting to pay off. You've pushed up your site visitors to 1,000 people per month, but your site – while accessible via devices – is not designed to be responsive.
Did you know that you are telling 200 people, who all proactively stopped by, to take a hike?
A recent review of our client base shows that, today, 20% of website visitors are looking at websites via their smartphones or tablets. This means that if your site isn't responsive, these people are going to have a frustrating and less-than-remarkable experience with your website design.
The result is that they're likely to bounce off and find another, similar site that's responsive.
Every prospect is precious, so let's make sure that this scenario never happens to your business. Here's how we're going to prevent it.
Invest In A Responsive Website
Let's get this out of the way. Yes, responsive web design requires a greater investment. Why? The short story: We have to create multiple design formats for multiple devices, and we have to spend more time up front working through how the site will render on these new devices.
We really design two, three or even four different site experiences when we build responsive sites. This takes more time, more thought and more design/development work. Obviously, grabbing those 20% of visitors makes this investment pale in comparison to letting those people leave feeling less than thrilled with your company.
Do The Strategy Work Up Front
You can't just flip a switch to turn a non-responsive site into a responsive one. It takes some thought. It's possible that you won't be able to show all of your menu options. And you probably won't be able to show all of your page copy or all of your images. Why? Simply, you have much less room on phones and tablets for all of these elements to live happily together.
Instead, we have to think through which ones are the most important, what order you want the visitors to see these elements and which ones might not be needed for presentation at all. This isn't a time-consuming effort, but it takes about an hour to walk through the site, look at all the elements and prioritize them based on their importance to telling your story, connecting with your prospects and turning them from visitors into leads.
Test It Thoroughly With Tools
Getting the responsive design right is challenging. There are so many devices that it's difficult to get it perfect with every one. Focus on the most popular devices to start. While you want to look at the design on actual devices, a more productive way to see how the new design renders is to use tools.
One of the free, quick and easy tools is a Google Chrome browser plug-in that lets you simply select your device on your laptop and see what the site looks like on any number of phones or tablets. It's called Responsive Site View, and you can get it from the Chrome Plug-In site. There is a wide variety of other tools, some free and some that require a monthly subscription.
Monitor Website Performance
No matter what you do and how you do it, the bottom line is site performance. Does the new site improve conversion rates? Are you getting more leads? Does the site drive more visitors? It's OK to put up the new site and track performance, making smaller tweaks weekly, rather than hold up the site until it's perfect. You might also want to keep track of what devices are being used and how much of the site traffic is attributed to mobile. As that number increases, you may want to make other mobile-friendly adjustments.
Make Your Site An Active Project
Done is better than perfect. Don't hold up the site for months while you fiddle with small fixes or minor adjustments. Change your perspective on your website from something you do every couple of years to something you do every week. Get your new site done, don't wait for it to be perfect. Then, make improvements month over month. Keep it as an active project and manage the list of improvements on a monthly basis. We call this an Agile Website Development process.
Today, the number of people visiting via devices other than laptops and desktop PCs is 20%. But, this is going to increase every month, and eventually, it's going to be 100%. People are moving away from traditional equipment and moving to more mobile devices. You need to make this shift today so that you're in a position to take advantage of the move tomorrow. Don't let your leads go to your competitors.
Start Today Tip – You might not be sure about whether or not your current site is responsive. An easy way to tell is by visiting your site from your smartphone's browser. If the site looks exactly like it does on your laptop, it's not responsive. If your site adjusts the way it renders – altering the menu options, the copy and the images to fit nicely on your phone – then you have a responsive site. If it doesn't do this, it's time to engage someone who is able to help rework your site for mobile and tablet viewing.
Square 2 Marketing – Leading The Reality Marketing And Inbound Revolutions!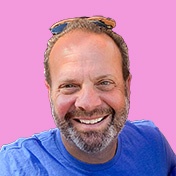 Mike Lieberman, CEO and Chief Revenue Scientist
Mike is the CEO and Chief Revenue Scientist at Square 2. He is passionate about helping people turn their ordinary businesses into businesses people talk about. For more than 25 years, Mike has been working hand-in-hand with CEOs and marketing and sales executives to help them create strategic revenue growth plans, compelling marketing strategies and remarkable sales processes that shorten the sales cycle and increase close rates.