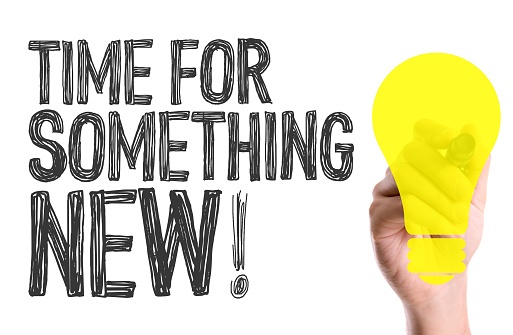 Now That Marketing Is Measurable, Changes To Inbound Marketing Equal Better Results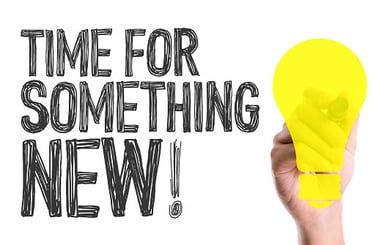 No one is going to argue that marketing is changing faster than ever before. What we did last year to get clients leads is different from what we do today, and I promise that what we do next year will be different, too.
The reason why change is so rapid is the fact that we have data. We know what works, and we want to do more of that. We know what doesn't work, and we want to scrap that. The winners here are the businesses that work with us.
Today, inbound looks different. It includes paid media, sales techniques, customer cultivation and technology. It's more complicated, complex and challenging than ever before, and it takes expertise, patience and process to make it work.
Here are some of the major changes that should be impacting how you do inbound marketing planning.
Inbound Can Include Paid Media
For a long time, paid media (like pay-per-click) seemed like an outbound tactic. But, when you look closer and use inbound techniques, pay-per-click campaigns can jumpstart lead generation and support a results-driven approach until some of the longer-term, less expensive tactics pick up the pace.
Social media pay-per-click and AdWords pay-per-click are still highly targeted to people looking for what you do. So, while you might be interrupting your audience and could be blocked by new ad technology, you're still providing valuable content to people who are looking for you.
That's right. You're not placing ads; you're still offering educational, entertaining and helpful content. You're going to want to add value, disrupt the status quo and position your business as one with an interesting solution.
To be clear, I'm not advocating banner ads. Impression-based advertising has such an abysmal click-through rate (recent reports show it at .1%). I'm only talking about search-based and socially targeted pay-per-click ads.
Inbound Stretches Into Sales
We've been writing about inbound sales for a long time, and it is obvious to me that once you get a prospect to start experiencing your business from a marketing perspective, you're going to want to continue that highly educational experience in the sales process, too.
But now we're seeing inbound tactics applied to people we WANT to connect with but don't yet know. Social media offers wonderful opportunities to do proactive outreach with content that also disrupts a prospect's status quo, positions your company as a business that has an interesting solution and then nurtures that prospect until they become an actual marketing or sales-qualified lead. This is when the inbound marketing takes over in full force.
Inbound Includes Customer Optimization
In our effort to drive new customers, we're often overlooking the current customers. How many of you feel you've underpenetrated your existing customer base? You have customers who only buy one product from you, when you offer four. You have customers who only use part of your service, when they really could be using the full suite.
This is an excellent opportunity to create marketing that targets your current customers. What about retention rate: Why not work a little harder to delight your current customers so they stay longer and spend more? With some thought and focus, inbound marketing does a wonderful job of keeping you in front of your customers and working hard to continue offering your solutions to their issues.
Inbound Requires A Technology Stack
Finally, as inbound evolves, it's getting more and more complicated. As a result, companies are creating software to help you get even smarter with your inbound efforts, including tools like those for A/B testing, heatmapping to see where your website visitors are spending their time, content tracking, content publication, search, personalization, sales optimization, sales communication and more.
It's highly unlikely that one software is going to deliver everything you need to excel at inbound. Your marketing automation suite needs extra tools, and so does your CRM. As you get your marketing and sales budgets together for 2017, start planning for at least an extra $1,000 a month in subscription software tools to help you get even better results.
More than any of these specific changes, the key to inbound is making it customized to match your business goals. No two programs are alike. No two clients are the same. No two sets of results are a match. So, when it comes to creating the right set of tactics for clients, a very strategic and results-oriented approach has to be the one constant across all clients.
Inbound was complicated enough when it was just marketing, but now that it's infiltrating sales, customer service and technology, it just got a whole lot more complicated.
Start Today Tip – You don't need to do everything right out of the gate. In fact, I'd suggest you NOT do that. Instead, identify your biggest issues. One might be cross-selling to current clients, acquiring new customers or doing more with the leads you already have. Regardless, work to prioritize your challenges and tackle them one at a time. As you see success, work through your organization, upgrading each area based on need and potential impact. Of course, if you need help in all areas, bringing in an inbound marketing agency with experience delivering results is going to be critical.
Square 2 Marketing – Inbound Results Start With ME!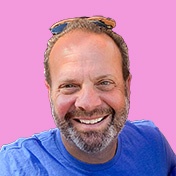 Mike Lieberman, CEO and Chief Revenue Scientist
Mike is the CEO and Chief Revenue Scientist at Square 2. He is passionate about helping people turn their ordinary businesses into businesses people talk about. For more than 25 years, Mike has been working hand-in-hand with CEOs and marketing and sales executives to help them create strategic revenue growth plans, compelling marketing strategies and remarkable sales processes that shorten the sales cycle and increase close rates.