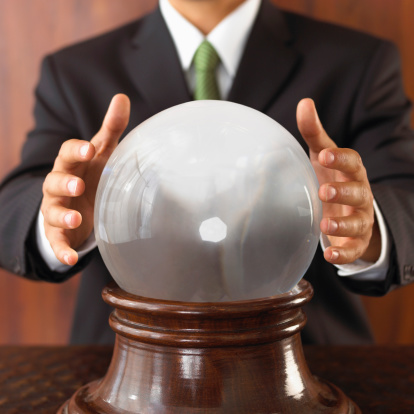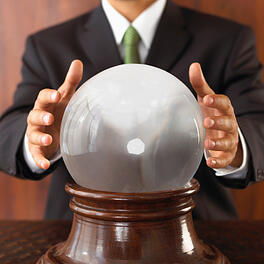 Inbound marketing is changing very quickly. So, as a service to our over 2,000 blog subscribers – who are all in the midst of planning for their 2015 campaign – we're giving you a glimpse into the future this week.
The first sneak peek is about search engine optimization. How do you ensure that your business gets found when prospects are searching for items that are directly related to your business?
In 2015, Google makes additional updates to its search algorithms.
The question is: How many will it make next year? In 2014, Google made 13 updates, and in 2013, it made 17. There is probably going to be a similar number of updates in 2015. Be prepared to quickly adjust your strategy to take advantage of these and modify what you're currently doing. Click here to see a list of all the updates since 2000.
Contextual search continues to make gains.
Keywords are out, and questions are in. Take a look at one of the keywords we compete for: "inbound marketing." If you want to rank for this keyword, you have to create content that answers the question, "What is inbound marketing?" This is exactly how Google and the other search engines want us to think about search and content creation. Make context a major part of your content and search strategy in 2015.
Search and social are forever connected at the hip.
If you want to get found, you need to make sure that people are talking about you on social sites. Content that gets shared also gets ranked. This means that your content has to be highly creative, educational and remarkable enough for people to want to share it with their friends and colleagues.
Blogging takes an even bigger bite in 2015.
You've heard me say it before: The more you blog, the higher you rank. Our research clearly shows a correlation between blogging done right and the amount of organic search volume to a client website. Our prediction is that this trend is going to continue in 2015, which means you're going to need the resources (writers, agency and investment) to keep pushing up the number of well-written, optimized and socialized blog posts for your business.
Video finally makes it into prime time.
Using video content for search engine optimization has long been a secret tactic of ours. In 2015, you're going to see most businesses finally realize that video is an incredibly powerful marketing asset. It has the ability to help your business get found and drive leads by engaging your prospects with compelling content and creative storytelling. If video content isn't in your plans for 2015, you're missing a key element in your inbound program.
The visitor experience makes its debut in 2015.
We've talked about the experience your website needs to deliver to prospects who are landing on your site. But, in 2015, this is going to be even more important in terms of how search engines rank your site's pages. If your pages don't work responsively, you might not get ranked. If they don't load quickly or aren't tagged properly, you might not get ranked. If there's not a site map, Google Map or link to Google+, your site might not rank as highly as you'd hoped. More important, if you haven't thought through the exact path you want your visitors to take and engineered your site according to that plan, you may find yourself on page 10 instead of page one.
Search is going to become exponentially more complex in 2015. As Google obscures keyword data, it's going to be difficult to know what searches people are using to find your site. The faster you start integrating some of these other tactics into your overall search engine optimization strategy, the faster you can rest assured that you have access to the proper data to make solid marketing decisions day in and day out.
Start Today Tip – If you're in the middle of planning for 2015, take a quick look back at what you've already done and make sure you've considered video, contextual search, your site experience, blogging and social media. If you feel that your keyword and context strategy is solid, you should be able to accurately project the amount of visitors your site is going to see from organic search in 2015. This is an excellent test of your planning skills. If you can't predict this, or if you're uncomfortable with the prediction, you don't have a handle on your search tactics. Consider outside counsel before the year is over, or run the risk of having to play catch-up next year.
Square 2 Marketing – Leading The Reality Marketing And Inbound Marketing Revolutions!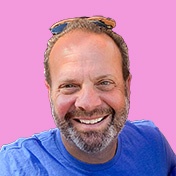 Mike Lieberman, CEO and Chief Revenue Scientist
Mike is the CEO and Chief Revenue Scientist at Square 2. He is passionate about helping people turn their ordinary businesses into businesses people talk about. For more than 25 years, Mike has been working hand-in-hand with CEOs and marketing and sales executives to help them create strategic revenue growth plans, compelling marketing strategies and remarkable sales processes that shorten the sales cycle and increase close rates.