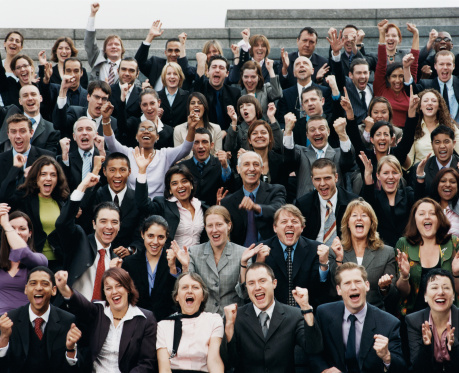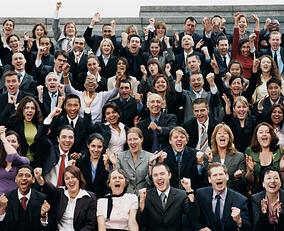 Socializing your inbound marketing program is one of the more challenging aspects of inbound marketing, but it's also one of the most important.
One way to ensure that you're not adding social media to your program as an afterthought or supplemental campaign element is to include social media marketing as part of your marketing strategy and planning exercises.
The key distinction between our approach to social and the approach of other social marketing companies out there is that our efforts are focused on one simple metric: lead generation (and revenue). This is different from those agencies who are looking to drive likes, social shares, brand recognition or even app downloads. So, getting perspective on your expectations for social marketing is a great first step.
Once lead generation is your main objective, here are a handful of social tactics you should consider in your inbound marketing program.
Think About Social Media As An Integral Part Of Marketing Strategy
Social can't be an afterthought. It must be considered as part of the initial marketing strategy effort and be connected to so many other tactics. Without a solid social plan up front, getting results from your efforts becomes immensely more difficult. For instance, when we redo a client's website, we make sure that all of the social sites match in terms of graphics, messaging, offers and content. How would you make this match if you hadn't planned it out in advance?
Setting lead goals and projecting lead-generation performance is an important part of marketing planning, so you need to allocate some of that performance to social media. If you don't know what your social tactics are going to be and how you're going to drive this specific tactical performance, you're likely to fall short during execution.
Create Content In Context, And Social Will Follow
Everyone has questions. Some people openly express those questions to you and your team, while others quietly look for answers via search and other online resources. Still more ask their social network for help. If you publish content that's in context to the questions your prospects are asking, you're going to realize more engagement from your social community, see more people visiting your website to look for the answers and get more leads for your sales team to follow up on.
Don't look at your social sites as simple repositories for posting articles and content, but rather as opportunities to engage your prospects, help them with their questions, emotionally connect them to your business and then move them into your sales funnel when they're ready to speak to someone about what you do and how you do it.
Turn Content Into Conversations For Social
When you're planning your content marketing strategy, make sure social is part of it. This means that you need to convert pieces like blog articles and long-form premium content into conversation starters. This has to be done during the content strategy portion of your work to ensure that your conversations support your search and conversion strategies.
Once you have a set of conversation starters, you're able to plan out your social campaigns, matching the conversations to your published content or any curated content you want to use to support your positions.
Run 30-Day Campaigns With Goals
Once you start running 30-day planning cycles, it's not hard to implement the corresponding 30-day social marketing campaigns. Set some goals for the campaign that include metrics, like visitors to your website, conversion rate on social landing pages and leads generated. You should also include softer (yet just as important) metrics, such as increases in social reach. Set the goals before the month starts and then measure performance after the month closes. Make adjustments to your program each month so that you build in a culture of continuous improvement month over month.
Adjust And Rerun
Making adjustments to your execution, like mentioned above, is one of the keys to improving performance. You're going to learn important lessons related to how social works for your business and in your industry. It might be slightly different from some other industries. Our experience is that every business performs a little differently.
I've seen a lot of businesses executing social campaigns that are completely separate from the rest of their marketing initiatives. I've seen social agencies recommend social campaigns that, while integrated from a branding and message perspective, are completely disconnected from the content strategy being executed. This approach might work in some cases, but it isn't likely to produce an optimal scenario for lead generation.
If brand awareness is your objective, you might be OK. But, if you're looking for leads from your investment in social marketing, you need to consider an inbound marketing approach that ties your social into the rest of your marketing tactics in a very integrated fashion.
Start Today Tip – You should be able to see a common thread among all of your marketing tactics. Whether you do so monthly or quarterly (annual is too infrequent for today's marketing), you need to weave your area of focus into search, content, email, video and social media if you want to use each of these tactics to drive lead generation exponentially. Inbound only achieves its promise when each of these tactics is built on top of one another. Sending one or two off to the side is going to limit performance.
Square 2 Marketing – Leading The Reality Marketing And Inbound Marketing Revolutions!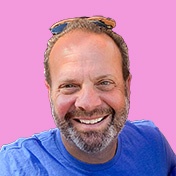 Mike Lieberman, CEO and Chief Revenue Scientist
Mike is the CEO and Chief Revenue Scientist at Square 2. He is passionate about helping people turn their ordinary businesses into businesses people talk about. For more than 25 years, Mike has been working hand-in-hand with CEOs and marketing and sales executives to help them create strategic revenue growth plans, compelling marketing strategies and remarkable sales processes that shorten the sales cycle and increase close rates.