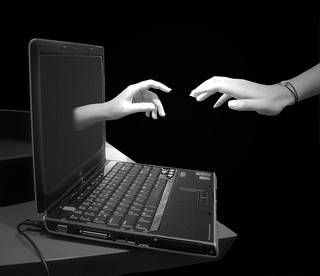 One of my favorite aspects of Inbound Marketing is it's inherent versatility: every company molds the process and tests the components until they find the Inbound strategy that works for them. Saas (Software As A Service) companies are no exception to this phonemonon: there are dozens of brands under the SaaS umbrella doing an exceptional job at Inbound.

But a few stand out from the crowd - whether it's their content, their messaging, or their social media - they're a cut above the rest. Here's who they are, and how they do it: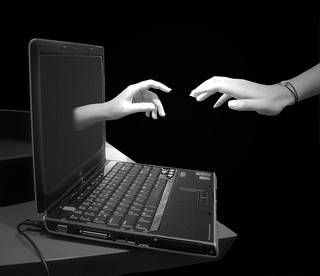 KISSmetrics
Founded in 2008 by Hiten Shah and Neil Patel, KISSmetrics has steadily grown to become one of the darlings of online marketing analytics. A monthly membership (starting at $150 and reaching $500) grants you insights into the behaviors of your website visitors, your leads, and your customers. As they put it, "Google Analytics tells you what happened, KISSmetrics tells you who did it."

To explain a complex technology in simple terms, here's a diagram from the KISSmetrics website on what their software does:



So how does a high-tech analytics company communicate their offering to a less-informed audience? How does KISSmetrics position their service as necessary and valuable in a heavily saturated market of analytical softwares?
Social Media: Although active on Twitter, the KISSmetrics Facebook account is a predominantly one-sided conversation with status updates sharing links to blog posts. Right off the bat, this seems like a bad sign. Shouldn't an internet marketing company be incredible at something as simple as Facebook?

Yes, but no.

There is a lot of room for improvement here, but the page may be barren due to analysis which showed Facebook to be a poor source of traffic and conversions for the KISSmetrics site. When we consider that KISSmetrics makes it's money by showing people what traffic sources actually drive customers for their site, it's a safe bet that they're only active on the social networks that yield returns for them.

Conventional marketing wisdom dictates that we should be present, active, and engaged on any and all social media profiles. Inbound concepts focusing on ROI suggest we focus our attention on the networks that actually produce customers, and KISSmetrics is likely doing just that by focusing less energy on Facebook.




Content: the KISSmetrics blog is the absolute cornerstone of their site, and a critical ingredient in their rise to notoriety and authority in the analytics space.

When their team blogs, they blog. Articles frequently exceed 2000 words, and no stone is left unturned in explaining complex subject matter. To see them in action, check out this

monster

post on eCommerce performance

.



These are not your typical 1.5 hour, write it/post it/forget about it articles. By investing considerable time in research and presentation, the KISSmetrics blog positions the brand as an absolute authority within the analytics space. Their blog is recognized throughout the online marketing industry as a go-to hub for information and resources, and inevitably attracts a healthy pool of customers from all verticals.



HootSuite
Everywhere I look, HootSuite seems to be taking off. They announced a staggering $165M in funding this summer, and boast a notable user base of seven million. Even more impressive, their client list includes 79 of the Fortune 100 companies. (Source)

HootSuite has reached success by harnessing the power of two key Inbound components:
Branding and Personality: Assigning an identity to a Saas product isn't the easiest task in the world. HootSuite has managed to establish their space in the social media marketing sphere by carefully crafting a friendly brand association which sets their service apart.

The most recognizable facet of the HootSuite brand is the Owl, which assumes different identities depending on the context in which it's displayed (click here to see 120 variations of the owl - really).

While branding is the most visible part of a company, it's often also the most overlooked. The HootSuite brand identity (scholarly, friendly, insightful) is a key differentiator in the increasgingly crowded social media marketing space, and plays a major role in the company's notoriety and rapid growth.


Utility: If I were to ask you what you considered to be the heart of Inbound marketing, you'd probably say content. HootSuite is no exception to the Content is King mantra, and they deserve recognition on account of their content's freshness and usability for the intended audience.

In the Resources section of the HootSuite website, you'll find dozens of informational guides which apply to both the product and general social media marketing. These resources simultaneously add value to subscribers, and attract new users to the enticing world of social media management with HootSuite and their invaluable resource library.

Taking it even a step further, HootSuite has leveraged their position as the social media authority to create HootSuiteU, a $21/month subscription to additional educational content. On top of a $8.99 pro account, that's a substantial boost in revenue per user.
Zendesk
At 30,000 customers and on the way to fulfilling a $1M donation pledge to charity, Zendesk has come a long way since their inception in 2007. Founded by Mikkel Svane, Alexander Aghassipour, and Morten Primdahl, Zendesk is a web-based customer support system that takes the service era online.

In addition to offering an innovative and high-quality product, Zendesk leverages two of my favorite Inbound concepts to grow their business:
Community Building: I'm always fascinated by brands who manage to take technical services or products, and build a community of engaged followers around the subject. Don't get me wrong, I love technology. But you'd think there would only be so many conversations to have about customer service software, right?

Wrong. Dead wrong.

In the Support section of Zendesk's site, they've created a hub for customer service pros to engage and share experiences. Not only does this incentivize current customers to get involved with the brand, it draws in potential new ones thanks to social proof and our innate desire to join groups.




PPC: Paid media, of any form, can be a sensitive subject among Inbound circles. Although some hardcore Inbounders will tell you PPC has no place in a strategy built on earning, rather than paying, your way in - I'm steady in the belief that PPC can absolutely supplement your other marketing efforts.

When I Google "Customer Service Software", it's safe to say I'm in the mindset to explore a a service like Zendesk. Therefore, it's absolutely useful to me to find a positive review and links to their demo and pricing in (or technically speaking, above) search results. I'd call this a PPC win - they've snagged a premium position in the AdWords auction, and their ad extensions are superbly useful.


Side note: I checked, and "superbly" is, in fact, a word.


And there you have it! These are just a few of my favorite uses of Inbound tactics for SaaS marketing, and there are certainly countless other instances out there. If you come across any, let me know in the comments!
Image credit: http://www.flickr.com/photos/aphrodite/66231929/