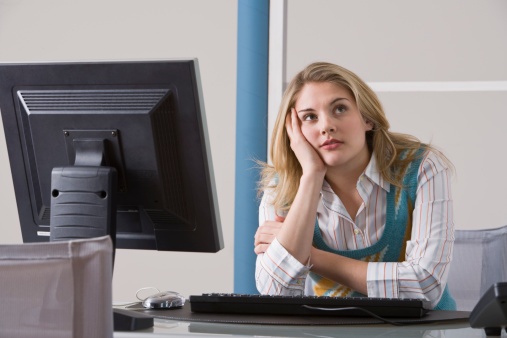 White-Hot Blog Articles Drive New Visitors And Turn Visitors Into Leads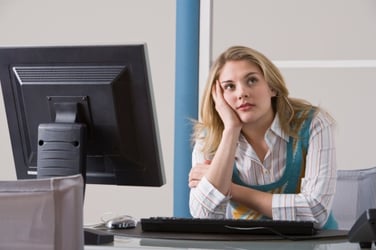 The blog on your website has quickly become the focus for your inbound marketing effort. When implemented and optimized properly, it has an impact on both getting found and getting leads, but it can feel like you're writing about the same topics over and over again.
However, blogging for blogging's sake is silly. If you're not getting new blog subscribers, views, shares, leads and links from your blog, then you need to consider your entire blogging strategy. If your blog is set up properly, it should be extremely easy to get this data.
Your goal is to get the blog to perform quantifiably and then evaluate whether it's contributing to the results that your business and your marketing team expect. Bold or bland? If your blog is generating results, you're on the right track.
Here are six ways to pump up the volume on your blog analytics.
Be More Controversial
You've heard us say, "If you're not remarkable, you're invisible." The same holds true with your blog. If you never take a stand, if you never make a point, if you never share your opinion, if you never take a position and passionately support it – then you're going to have a blog that looks like every other blog in your industry.
But if you constantly write controversial articles, if you're regularly challenging the status quo, if you don't care who you insult, upset or annoy with your commentary – I'll guarantee you'll have more subscribers, more views, more shares and better results from organic search because of the stir your articles create.
Your blog is going to be one of the most visited pages on your site and you want your visitors (prospects) to see what you're passionate about. You want them to know where you stand on industry issues and challenges. Visitors want to know that you and your company have strong opinions that drive your business.
Try Newsjacking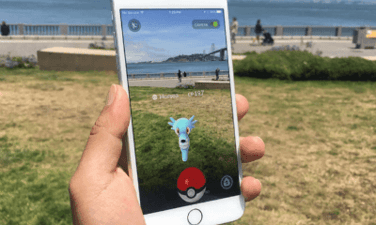 Another way to gear up your blog is to try newsjacking. Newsjacking is when you take something going on in the news and relate it to the stories you want to tell on your blog. This is effective because you're making the content in the article relevant to news items and stories that readers are seeing in other outlets.
Here's an example of how we newsjacked the Pokémon Go story to tell our 5,000 subscribers a related story. Everyone and their brother is talking about this new app, and we took advantage of the buzz and related it to our understanding of the changes going on in the world of marketing. If you're hearing about Pokémon Go everywhere and this article pops up in your email box, there's a very good chance you'll notice it and pay more attention to it because of the buzz associated with the game.
Offer More Info In Every Blog
I notice that a lot of blogs are very superficial, providing only basic information and not providing the reader any real actionable advice or guidance. While you want your blog to stay between 600 and 800 words (usually; more on that in the next section), you have to deliver value and do it quickly.
You should really consider professional writers, or at least people who have experience writing blog articles, which are different from research papers, news stories or magazine articles. You have to get to the point quickly, use bullets and tell an interesting story to keep your readers' attention.
You also have to do it creatively and entertainingly, using a voice that people can connect with. Our blog has the no-fluff voice that is part of the Square 2 Marketing brand. It's bold, maybe even a little brash, and we tell it like it is, no fluff. You need a voice for your blog, too.
Test Longer Blog Articles
Yes, most articles are 600 to 800 words, but a lot of data shows that 2,000-word blog articles are ranking higher than shorter blog articles. Make sure that you have the process and systems to test longer blog articles with your readers. It might work, and it might not, but you should find out.
Inbound marketing provides an incredible platform to stop thinking you know what works and start knowing for sure what works. Instead of saying, "I don't think our readers would like a longer article," start saying, "We should test that." Try the long article and see for yourself if views, clicks, shares and backlinks increase. If they do, great. If not, don't feel bad, you learned what not to do, which is even more important than knowing what to do.
Write About What People View And Share
You don't have to guess at what people want to read on your blog: Assumptions have no role in an inbound marketing program and opinions mean nothing. If you want to see what your readers and visitors are interested in, just look at the data.
What are the most viewed articles of all time? What are the most viewed articles this month? What about last month? Right there you're going to get your own trend data about your readers. What about shares? Social shares are a major signal to Google that your articles are good and they should be ranked. Take a look at these shares and start writing more of the stuff more people share. Your blog articles might be ranking page one in days, not months.
The last data point that helps with direction is backlinks. When people link to your articles, that gives the articles major ranking juice and sends another strong signal to Google that you're a respected authority worth ranking on the first page. Every blog article should be reviewed to see if it garnered any links. Focus on that content vein until your audience grows tired, then move on to the next hottest topic. This will always keep your blog content fresh, relevant and results oriented.
View The Articles Through Your Prospects' Eyes
You're not really a good judge as to the quality of your blog. Your CEO, board member or anyone associated with your company – none of those people is going to be objective. You're not writing your blog for any of those people, so limit their feedback and use it sparingly.
You should be writing your blog for your target personas: the people you want to engage with your business, your prospects, your customers, your partners, really anyone who might be a stakeholder in your business in any way. Most of these people do not have a deep technical understanding of your business, so make sure your blog is anything but technical. This is why viewer data is so important. You don't want to make marketing decisions based on the opinions or assumptions of your board members. You want to make marketing decisions based on the data from prospects on your website or blog.
Inbound marketing gives you the power to take back control of your marketing and use data to help other people to understand what you're doing, why you're doing it and, better yet, what to expect as a result of doing it. That's power, and that's the power of inbound marketing.
Square 2 Marketing – Inbound Results Start With ME!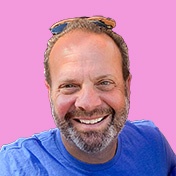 Mike Lieberman, CEO and Chief Revenue Scientist
Mike is the CEO and Chief Revenue Scientist at Square 2. He is passionate about helping people turn their ordinary businesses into businesses people talk about. For more than 25 years, Mike has been working hand-in-hand with CEOs and marketing and sales executives to help them create strategic revenue growth plans, compelling marketing strategies and remarkable sales processes that shorten the sales cycle and increase close rates.