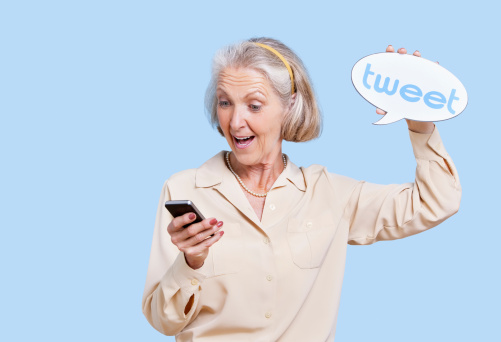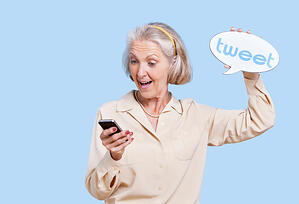 Last Friday, we wrote an article about inbound marketing success driving page-one rankings and then followed it up with a series of tweets that included real client stories. The response was through the roof. So, today, we're going to follow a similar model and focus on social media success stories.
If you've been reading the other articles we've posted this month, you know that a big focus for us has been social marketing.
We've found that our results and the results we achieve for our clients improve when we go deeper on a particular topic. In the past, our content strategy – and, by extension, social strategy – had been to cover as many topics as possible, a mile wide and an inch thick.
Early in 2014, we found better results when we went much deeper. So, today, if you're following along at home, you should notice a monthly focus. January was content marketing. February was social marketing. And in March, it'll be inbound sales. Everything relates to that strategy. Our content creation, blogging, social media conversations, webinars, email marketing and video marketing all drive from the strategy.
Our research revealed that this focus provided a 20% lift in almost all the magic numbers we use to evaluate overall program performance. But, this article isn't really about strategy; it's about examples of how this translated for clients.
So, here are a couple of real-life stories from real clients. Since we don't have approval from clients to share their specific stories, the names have been changed to protect the innocent. You don't need the actual names to get the gist of what worked and what you should be considering for your social campaigns.
Tech Company Focused On The Life Sciences Market
Situation: This business had an innovative technology and specifically wanted its U.S.-based clients and prospects to know that it could deliver insights from countries all over the world. Its target personas were highly active on social network sites.
Solution: We created a social campaign around a fictional traveler (including an entirely fictional social media persona) who was visiting a variety of European and Asian countries. We developed an itinerary based on the client's focus on specific countries and provided daily posts as our character traveled the world. We tied in a number of other marketing tactics, including relevant content publication, regular blog updates and email marketing to promote the campaign.
Results: Our stated goals at the beginning of the campaign were to drive up the company's social following numbers across the selected sites, drive engagement with the audience and convert that engagement into requests to speak with a sales representative. We ran the campaign for 30 days and then turned it over to the client for ongoing support.
In the first 30 days, we tripled the business' Facebook friends, nearly doubled the number of Twitter followers and took its LinkedIn corporate connections from under 50 to over 500. Perhaps the most exciting outcome was the six sales appointments that came as a result of this campaign, as well as the two client engagements that the company secured, which were worth over $500,000 in annual revenue.
Heating And Air Conditioning Company
Situation: This business has a strong seasonality component that needed to be considered when we created its overall inbound marketing strategy. We wanted to take advantage of this by using social media to drive conversations at the perfect time of year.
Solution: To get people talking, we created a contest that awarded a lucky winner with a year's worth of service simply for registering. Since this was a B2C focus, we primarily leaned on Facebook, with Twitter as a secondary amplifier. The contest was promoted heavily on social, on the website, via email marketing and internally with the customer service team.
Results: Our stated goal at the beginning of the campaign was to drive leads for the company and then turn those leads into sales opportunities. A secondary goal was to drive up its social connections so these could be leveraged on an ongoing basis when additional promotional or prospect-outreach opportunities were needed to boost sales.
The client didn't have a very high-performing website prior to working with us. In fact, visitors to the site were in the mid-hundreds on a monthly basis. In month one of the contest, visits to the website spiked to over 1,500, and over 70 leads were generated for the company during the first 30 days. Plus, all of its social site numbers saw significant growth, positioning the company to nurture those new fans in the upcoming months.
In the end, social marketing takes some creativity, applied conversation starters, content and a healthy mix of expectations. If you're expecting viral videos or 20,000 followers in just a few days, you're probably going to be disappointed. But if you're looking for solid up-and-to-the-right increases with a variety of key metrics, you're going to like how inbound marketing infuses social into the overall program.
To see even more social successes, follow us on Twitter at @Square2 and @Mike2Marketing as I stream a number of real client stories later today.
Start Today Tip – Don't think about social as an add-on tactic. Think about how it strategically amplifies your message, engages with your prospects in a very personal way, extends your ability to connect with them emotionally and builds a company asset to use every day as part of your strategic inbound marketing engagement. Once you look at social media through that lens, it should change how you work it, how you value it and how you use it to help your business get found, get leads and close more sales.
Square 2 Marketing – Leading The Reality Marketing And Inbound Marketing Revolutions!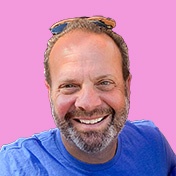 Mike Lieberman, CEO and Chief Revenue Scientist
Mike is the CEO and Chief Revenue Scientist at Square 2. He is passionate about helping people turn their ordinary businesses into businesses people talk about. For more than 25 years, Mike has been working hand-in-hand with CEOs and marketing and sales executives to help them create strategic revenue growth plans, compelling marketing strategies and remarkable sales processes that shorten the sales cycle and increase close rates.