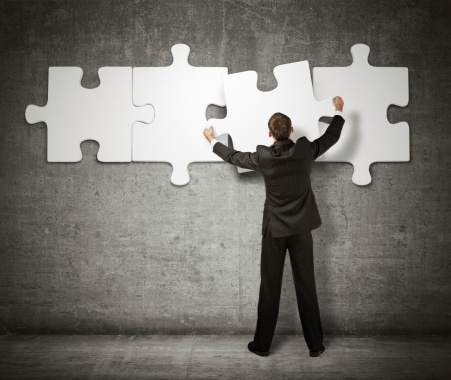 Finding The Right Combination Of Techniques Produces Inbound Marketing Results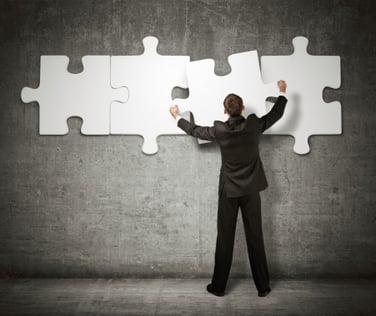 I've often compared inbound marketing to a giant puzzle. Over the years, we've been working to put all the pieces together in our 1,000-piece puzzle. In fact, everyone in the inbound community is basically working on the same puzzle. I'd like to think we're further along than most, but who knows.
In our attempt to find the last few pieces, we decided that our teams needed to cycle faster, be more collaborative around what they worked on and be more focused on prioritizing the right tactics to deliver the best results for our clients.
This led us to Agile, Scrum and adding this delivery methodology to our already successful strategy methodology called Reality Marketing and our tactical methodology—inbound marketing.
Together, these three approaches have produced dramatic results for our clients. But today I want to focus on how Agile added to our ability to delight our clients.
Collaboration
Two minds are better than one. It's been obvious from the start that inbound is far more complicated than traditional marketing. There are more moving parts, the parts change more frequently and the data available gives you the opportunity to make more informed decisions more frequently. The result is better performing marketing.
However, the opportunity also provides a chance for people with diverse backgrounds and skill sets to collaborate more frequently and come up with more creative and better performing tactics, campaigns and program improvements. When teams work together, they also come up with creative ways to implement improvements that take less time and produce better results. This produces two immediate improvements in your ability to generate leads.
First, your team responds more efficiently, and second, your team produces better results. These are two extremely positive outcomes from using Agile to deliver inbound.
Prioritization
There is so much to work on that sometimes it's easy to head off course. Yesterday, we met with a client who insisted on us working on LinkedIn pay per click, Google AdWords and email marketing to generate leads for his business. We suggested that adding three CTA buttons for existing content on his three top-performing website pages would produce better results and take less time.
Without that thinking around what tactics will produce the best results with the least effort, we might have been working on the wrong tactics for at least 30 days. When lead generation is the top priority you want your teams focused on the right tactics and you want them focused on those tactics as quickly as possible.
Focus On Business Results
There's a shift in marketing. It's not about soft metrics like brand equity or market share. It's not about how many people said your ads looked great or how many people you said hi to at your latest trade show. Today people expect marketing to deliver leads, marketing-qualified leads, sales-qualified leads and sales opportunities.
When you apply this thinking to your teams, it changes their approach as well. Agile marketing gives them the rituals and structure to make better, more informed decisions so they impact your business results.
If tactics don't generate leads, stop doing them or do them differently. Campaigns don't run for set time periods anymore. Campaigns get adjusted weekly until they perform or get scrapped.
Metrics And Analytics
Today's marketing is fueled by data. I know exactly how many visitors you're getting to your website, I know your conversion rate and I know your leads generated. I know it for every single one of my clients and I know it right now. You need to know it, too.
Once you get access to this real-time data you need to empower your teams to respond to the data. No longer are 12-month or even six-month marketing plans useful. You need to be running 30-day planning cycles and your teams need to cycle weekly to improve performance based on results they review daily.
The only way to deliver on this type of approach is with Agile. Here's a snapshot of a client program that came to us getting around three to four leads a month from its marketing, and in just five months we've multiplied the inbound lead numbers by 10. Yes, today this client gets 10x the number of leads, topping out at over 300 leads from inbound last month alone.
It takes a combination of marketing strategy, inbound marketing execution and Agile marketing delivery to produce results like this, but it's clearly the future of marketing.
Start Today Tip – You need to look at your own execution methodology. Are your teams using data to make prioritization decisions and are they accountable for business results? If the answer is no, I'd consider rethinking the way you do marketing at your company. If changes are necessary, start by getting an understanding of how Agile works in the context of inbound marketing. Then make a decision as to your teams' ability to deliver and determine if you need help from an outside partner.
Square 2 Marketing – Inbound Results Start With ME!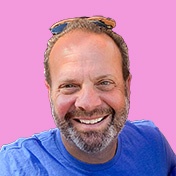 Mike Lieberman, CEO and Chief Revenue Scientist
Mike is the CEO and Chief Revenue Scientist at Square 2. He is passionate about helping people turn their ordinary businesses into businesses people talk about. For more than 25 years, Mike has been working hand-in-hand with CEOs and marketing and sales executives to help them create strategic revenue growth plans, compelling marketing strategies and remarkable sales processes that shorten the sales cycle and increase close rates.