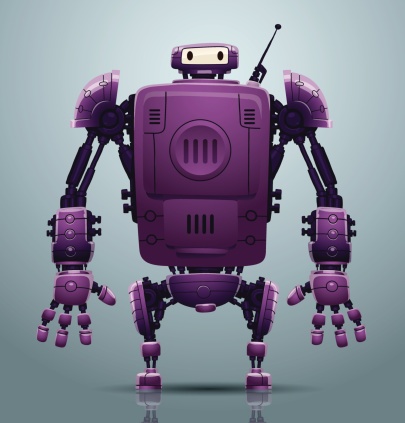 If You Do, What Inbound Marketing Software Is Right For You?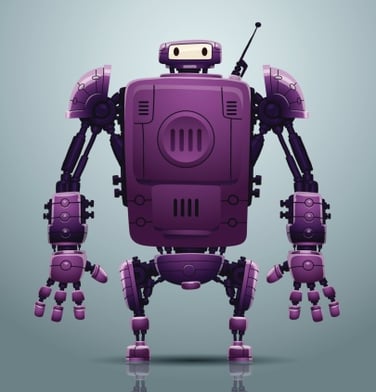 It's an age-old question: Can I do inbound marketing without inbound marketing software? The good news is that yes, you can. The bad news is that if you don't use software to manage your inbound effort, the actual effort can be exponentially harder.
Now, you should be asking the question: What marketing software do I need if I want to practice inbound? That's where the information gets a little more complicated. However, I'm sure that after you read this article, you'll have a much better idea of what tools achieve what functions and, hopefully, what you need for your company.
Inbound Marketing Versus Marketing Automation
There are many marketing automation software tools available, like Marketo, Eloqua, Pardot and HubSpot. There are also other software options that are called marketing automation but are really just CRM tools, like Salesforce, Infusionsoft, Bullhorn, Act! and Zoho.
Make sure you understand the difference. CRM systems keep track of client and prospect interactions and facilitate tasks like email and opportunity score. Marketing automation tools help with website maintenance, page builds, mass emails, social media management and analytics on the performance of your marketing.
The major issue here is your business goals. Do you simply want to automate some of the regular marketing activities you're already doing, or do you want to apply and manage inbound marketing campaigns for your business? This is an important delineation.
If you want to email your prospects, build landing pages, write blog articles and get analytics on your marketing, any of the marketing automation tools will do you well. But, if you want a tool that is going to help you learn inbound marketing, help you stick to the inbound methodology and continue to remind you of inbound best practices, you need an inbound optimization platform.
Now, it's less about the software and more about what you want out of it.
Can I Do Inbound Without Software?
Yes, you can. You can blog with a number of blogging tools. You can manage your website on a number of free content management systems. You can send emails with a variety of free or low-cost email management systems. You can get data from Google Analytics. You can use a tool to keep your social media sites updated and active. You can keep track of who's working on what with an Excel spreadsheet, and you can piece this all together to build, manage and optimize your inbound program.
Keep in mind that this manual and piecemeal process is going to be labor- and time-intensive. But, you can do it. The benefit of using software that handles all of the integration issues for you is that you can do more with less. You can get better results for less of an investment in time and resources.
Here's an example of how our inbound software makes doing inbound easier.
You set up your keywords once in the software and then every web-based asset you create has keywords integrated. Blogs, landing pages, content pages and educational content are always guaranteed to be SEO-optimized right out of the gate.
Consider a simple blog article assignment. If you have 1,000 keywords, you can't remember all of them. When you write your blog, though, you don't have worry about remembering them because the software tells you when your blog is ready for search engine optimization. When you publish the blog to your website, the software posts the articles automatically to your social media accounts so you don't have to do them manually. To make sure your blog generates leads, the software reminds you to include a CTA button, too. Since that CTA button, assigned landing page and form are all connected, it all gets done at the same time. Easy as pie.
Real-Time Access To Data
Once you realize that marketing is about results and not "delivering stuff," the inbound approach usually becomes much more interesting. When that happens, data becomes much more important to you because you realize that what you do today CAN impact results tomorrow and the next day. You don't have to wait three months for your ad flight to run or your mailing to launch.
Software should be designed to provide you with the data you need to help you make decisions – and not at the end of the month, but today. So, look for software with apps for your phone or tablet. Look for software with dashboards and analytics that help you make decisions.
What pages are turning visitors into leads? What content is driving new visitors to your site? What CTA buttons are people clicking on? Is what you did yesterday impacting your ability to rank for this keyword? What are people doing on your web pages? Are they reading all your copy? Are they scrolling all the way down to the bottom of the page? What are they clicking on, and why? What pages are people on when they click away from your site? What sites are driving new people to your site?
All of these questions are critical to creating an inbound program that drives results, and software makes it all much easier.
Start Today Tip – Which are you: a marketer who wants to automate your existing tactics or a marketer who wants to shift from outbound to inbound? This is the most important question to ask and answer before you start any software search. If it's yes to the first option, you have a variety of software options to choose from. If you want to shift to inbound, HubSpot is definitely something to consider. Make sure you have the proper expectations, timeline and support to make this shift successfully. Inbound is complex and likely different from what you've been used to. Expertise and guidance help you limit your mistakes and wasted time, getting you results faster than if you figured it all out on your own.
Square 2 Marketing – Inbound Results Start With ME!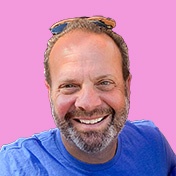 Mike Lieberman, CEO and Chief Revenue Scientist
Mike is the CEO and Chief Revenue Scientist at Square 2. He is passionate about helping people turn their ordinary businesses into businesses people talk about. For more than 25 years, Mike has been working hand-in-hand with CEOs and marketing and sales executives to help them create strategic revenue growth plans, compelling marketing strategies and remarkable sales processes that shorten the sales cycle and increase close rates.