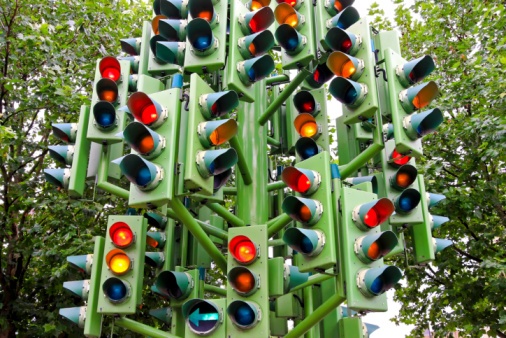 Marketers End Up Ruining Everything; Did We Ruin Social Media?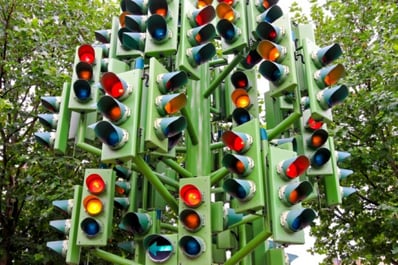 Have you noticed a change in LinkedIn and Facebook specifically? Over the past few months has your feed become cluttered with ads, information from companies and content you either didn't ask for or don't remember asking for? I certainly have noticed a major change. I don't even know some of the people sending me stuff.
It's a common thought that marketers ruin everything good. I believe Gary Vaynerchuk made this popular, although I think it's been around for many years. Once marketing gets a hold of anything new and cool, we somehow find a way to ruin it. It appears that might be the case with social media.
But inbound marketing experts are not ready to write social media off entirely. We still think it's a great tool to get in front of potential prospects, to get your content published and to drive new visitors to your website. The question today is, how do you use social media in an authentic way to help your business get found, get leads and grow revenue?
With Great Power Comes Great Responsibility
Marketers are always looking for access to the people they want to get in front of. The TV gave us access, print gave us access and the phone gave us access. Within the last 10 years most of those access points have dried up or are in the process of drying up. In response to this, social media seems to have similar access potential and the social media companies (in an attempt to actually make money) have been selling access to marketers.
Now that this newfound access is available, the marketing community is holding it out there for clients as if it's the next best thing. People are jumping all over it. Instead of treating it professionally, most people are quickly finding ways to take advantage of it — to the detriment of the user experience.
What you should be doing is taking the time to truly understand the issues, challenges and pains of your prospective customers and providing them helpful information through social channels, not peppering them with contextually irrelevant advertising. This might be a longer road and one that might take more time, but it's one that will produce better results, higher returns and more positive impressions for your brand.
Choose Your Platform Wisely
With so many social media platforms today it's difficult to find the right one. Regardless, focusing on one or two platforms is much better than thinking you'll use them all. More is not always better.
Social media is not always just about amplification. Telling as many people as possible as many times as possible isn't inbound marketing. It's the old reach and frequency model we've already proven doesn't work with today's buyers.
Instead, you'd be better to focus, focus and focus. If you're a B2C company, focus on Facebook and drive a loyal following because you provide exactly the kind of information your followers are looking for, not because you secretly post to their timelines. If you're a B2B company, attract business people to your company by publishing helpful information targeted to the exact profile you think you can help.
Don't post updates to every single person you, your salespeople or your company is connected to. Don't email people who don't know you or your company and expect them to reply. It's not going to work and it's a waste of money. It's not a smart use of marketing just because it seems cheap. The impression you're leaving is expensive.
You Need A Great Story
Every single social media success story has one common denominator and it's not a brilliant marketing team. It's a great story. People love stories and they love to share great stories, and that's what social media is perfect for. But if you don't have a great story, you're just another hack marketer.
The real shame is that almost every single company we've worked with has a great story buried under their existing marketing. Almost every company has a compelling and emotional story behind why they started their company or why they do what they do. They all have stories about the people they've helped with their products or services, they're just not telling those stories for some reason.
Human beings are amazing at remembering stories and research shows that people WANT to share stories with other people. All you should do is create the stories and share them; your fans will do the rest.
Because It's Easy Doesn't Always Make It Right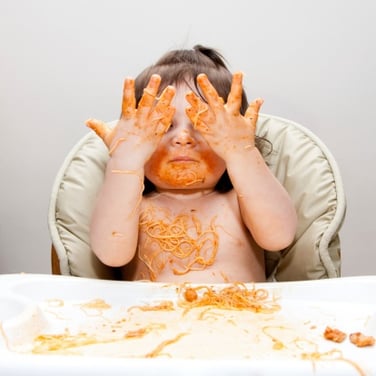 Just because you can advertise on social media doesn't mean it's right for you. It doesn't mean it's going to get you the results you're looking for and it doesn't mean it's going to work. We recently wrapped up a social media pay-per-click campaign for a client because it wasn't producing the quality of leads we both expected.
It wasn't because we didn't know what to do. It was because of their industry, their product, their target market and their messaging. Despite a wide variety of tested ads, messages, offers and segmentation, it just wasn't the right channel for the high-end executives they hoped to target. I will tell you that despite the lack of leads, we learned a ton on messaging, targeting and offer development that we leveraged on their website to great success.
However, the fact remained — social media wasn't right for them.
The days of marketing for the sake of marketing are over. If you're thinking "we'll just post some content, pay for some ads and maintain our website" you're probably not going to make much headway toward a marketing program that generates leads and fuels your sales effort. If you put your marketing on autopilot (like it appears some companies have done), you'll get what you deserve, and that's a low return on your investment.
I'm sorry to be the one to tell you, but today's marketing is a lot of hard work. It involves daily interaction with analytics and it involves daily delivery of adjustments in almost every area. Web, email, content creation, content publication, organic search, paid search, social media and lead nurturing are just a small percentage of what we do every single day for clients. There are no shortcuts.
Instead of thinking that LinkedIn Sponsored Updates are going to be your ticket to unlimited lead flow, start thinking about what your company is saying, to whom, when you are saying it and how different it is from what all your competitors are saying. Instead of flooding Facebook with dark posts, consider making major upgrades to your website so the people already coming to your site get a better experience, convert more frequently and clearly understand how you can help them with their issues.
Start Today Tip – Marketing has always been about the combination of strategy and tactics in just the right configuration to produce the desired result. Nothing has changed except the tactics have become much more complicated to execute and the desired result has changed from awareness to actual lead generation and revenue. This is significant, and it means your entire approach to marketing, your inherent thinking and how you execute marketing should change, too. Put a pause on any tactics that are not producing leads and sales opportunities. Let social media go back to the conversation platform it was intended to be originally. We'll show you how to generate leads with social media without pestering people with unwanted ads masquerading as helpful information.
Square 2 Marketing – Inbound Results Start With ME!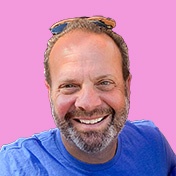 Mike Lieberman, CEO and Chief Revenue Scientist
Mike is the CEO and Chief Revenue Scientist at Square 2. He is passionate about helping people turn their ordinary businesses into businesses people talk about. For more than 25 years, Mike has been working hand-in-hand with CEOs and marketing and sales executives to help them create strategic revenue growth plans, compelling marketing strategies and remarkable sales processes that shorten the sales cycle and increase close rates.