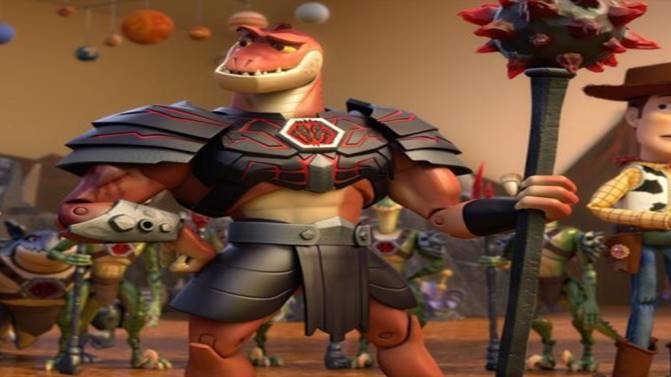 If you blinked, you might have missed it.
I have two teenage boys, and when they were little, we all loved watching Toy Story. In fact, we still watch it and talk about it today. It's part of our history, like it is for many families.
So, on Tuesday night, I was watching "Toy Story That Time Forgot" on ABC. My sons weren't even with me. But I was curious, I love the characters and, of course, the animation is great.
The show featured an entire collection of new toys. Yes, Woody, Buzz and a few of the old gang members were there, but the show was all about this new collection of reptile toys.
What does all of this have to do with inbound marketing or even advertising?
I really didn't think anything of it. It was just a TV show, right? But about three-quarters of the way into the show, I noticed a very quick (10- to 15-second) ad. It let everyone know that if you want to buy the new toys featured in the show, they're available at Walmart. Walmart had obviously sponsored the creation of this new show. And, by the way, they didn't buy any advertising slots.
Why is this interesting to inbound marketing people like us?
First, it's one of the very early efforts to connect the creation of content (this new show) to a product sales effort. Walmart and Disney (Pixar) could have created a series of high-profile, traditional TV ads to promote these new toys and their availability at Walmart. The ads would have been expensive to produce and distribute, and they would have done little to show the toys in action. Compare a traditional 30-second commercial to the 60-minute TV show that featured the toys.
Creative content creation like this is the future of marketing. Since buyer behavior has changed, consumers don't want to be interrupted with ads. Had I DVRed that show on Tuesday night, I would have fast-forwarded through all the ads. Those advertisers would have paid for those ads based on a potential audience that the network couldn't possibly deliver. But I never would have fast-forwarded through the actual show. So, by creating the show, Walmart made it possible for me to see the toys in action.
By subtly letting me know that the toys are available at Walmart, the company accomplished its mission. If I want those toys, that's where I'm going. And even if other parents might have only been paying partial attention, I bet every single kid realized that Walmart is where you go to get the new toys.
What does this mean for you?
First, it means that even bigger brands and mega corporations are starting to realize that content marketing drives engagement with customers. It drives this engagement because it's about them, not about you, your products, your services or your companies.
Use the Toy Story products as an example. Any advertising campaign would be all about the toys, but this TV show was all about kids who played with the toys. It was about the imagination these kids showed, and it had a subtle but powerful message that focused on the difference between playing with toys and playing video games.
If you have a kid, you know that most parents are concerned about the time their children spend with video games. This show connected with a pain that most parents are very familiar with, and it presented options to solve that pain – in the form of more traditional toys: Toy Story toys. It even provided the platform for the parents to remind their kids that it's important to spend time playing and not just watching TV or staring at a video game. This is a great message for both parents and children.
Product placement within content is the future of advertising. As you start to look at 2015 for how to engage your prospects, make sure that content is at the center of this strategy. In this case, a TV show for kids makes sense, but in your case, it might be a webinar, a video series, a Web-based magazine (like 2Inbound) or a podcast. Regardless of what it is, make sure it includes the right messaging, satisfies the pains your prospects are dealing with and is in the format that appeals to their specific content-digestion preferences.
Start Today Tip – If you're not doing any content creation, you need to adjust your planning for 2015 and start getting comfortable creating educational content that moves your prospects to action. If you're planning content for next year's marketing plan, you might want to start thinking about more creative content ideas to move beyond the whitepaper, e-book or webinar. Just like the TV show, how do you highlight your products or services "in action" so your prospects see exactly how they will benefit from working with your business?
Square 2 Marketing – Leading The Reality Marketing And Inbound Marketing Revolutions!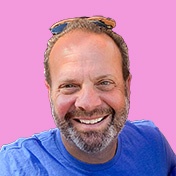 Mike Lieberman, CEO and Chief Revenue Scientist
Mike is the CEO and Chief Revenue Scientist at Square 2. He is passionate about helping people turn their ordinary businesses into businesses people talk about. For more than 25 years, Mike has been working hand-in-hand with CEOs and marketing and sales executives to help them create strategic revenue growth plans, compelling marketing strategies and remarkable sales processes that shorten the sales cycle and increase close rates.