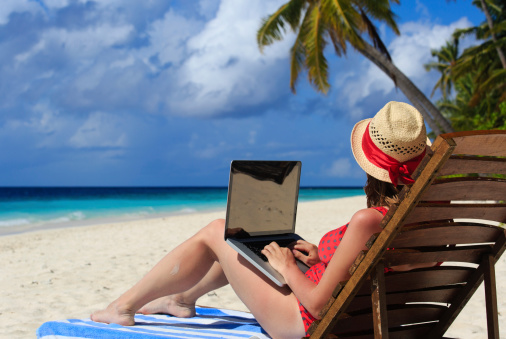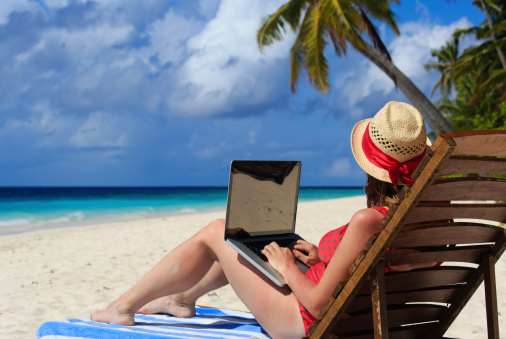 I get it. You need a lot of content to drive your content marketing initiatives. But you don't have someone on the team who is a professional writer.
So you reach out to the large pool of freelance writers, hoping to grab the perfect person to write content that engages your prospects, drives new views and turns anonymous website visitors into leads.
It sounds great on paper. But those who have tried content sourcing know that it doesn't always work out like you planned.
Here's some insight from someone who's tried it, and the reasons why it might not work as expected.
The Writer Is Not Connected To Overall Marketing Strategy
You know your strategy, but when you hire freelance writers, they rarely get to participate in any of those strategy discussions or even see any of the marketing strategy deliverables. What they get is a brief conversation, work order or creative brief to get started on their writing assignments. That's just not enough for them to produce content that drives results.
The Writer Hasn't Been Briefed On Voice Or Tone
Every company is a little different. Some are casual, some are more professional, some add a dash of humor and others want buttoned up and formal. Again, writers might get a little insight into voice and tone from a creative brief, but if they're the ones who actually created the voice and tone for your business, you can be sure that everything they write is going to be on point.
There's No Content Strategy
We covered marketing strategy, but content strategy is slightly different. Content strategy focuses content on keywords and contextual questions. It ties together long-form content, like e-books, with blog posts, email campaigns, video vignettes and social media. Most of the time, when writers create all of the content with a strategic overlay, the content is superior, gets done quickly and produces better results. Keeping freelancers part of this process is a challenge.
OK, so that's a lot of negative vibes and a lot about how it can go bad. Now, here are a couple of tips to help you work with your outsourced writers so they actually write better than you and your team would if you had the time and expertise.
Bring Writers In Early, And Pay For Them To Be Part Of Your Strategy
The key attraction of freelance writers is that you only pay them to write stuff. But you should consider paying them to be part of the strategy and planning exercises, too. This, of course, makes the entire process more expensive. It's why we've moved to hiring full-time writers, assigning them to clients and including them in all of the strategy, planning and ongoing inbound marketing optimization sessions as well.
Today, Content Isn't Just Writing
Today, search is more about content than websites, and with Google's latest Panda update, content is even more important. Today, writers have to be SEO experts, too. Most freelancers who are "just writers" are quickly becoming dinosaurs in today's marketing world. You want to consider writers who search-optimize and socialize your content before, during and after they actually write it.
Set Expectations For The Process Up Front
If you are determined to make it work with freelancers, make sure you agree to a project-based fee. This means you agree up front to a set fee, and the hours it takes to deliver the finished product become irrelevant. Be sure to establish the process with them, too. How many revisions are included? What work is going to be involved in the project? All of that should be resolved up front.
Provide Writers With Feedback And Performance Metrics
Today, content is measurable. Including freelancers in a conversation about performance is part of current best practices. You could even consider paying them based on performance. Views, shares and conversions are all measurable metrics that could be used to compensate a freelancer who creates content that performs.
At our firm, our in-house writers get bonuses if blog posts land on page one of Google. This encourages them to write highly engaging content as well as ensure that it's search optimized and that it gets highly socialized. The results speak for themselves.
Creating content as part of your inbound marketing program is much more than just writing a blog article every week. Bring your freelancers in early so they are part of the strategy, hire your own writers or work with an agency that applies the same approach to the team working on your business.
Start Today Tip – If you're looking for an inbound marketing agency to help you generate leads, look for one with its own team of in-house writers, or at least one that is bringing in freelancers to be part of the strategy and planning phase. If you're managing your own inbound effort, apply some of the same thinking. It's going to cost you more, but the results are going to generate a much higher return on investment across your entire program.
Square 2 Marketing – Leading The Reality Marketing And Inbound Marketing Revolution!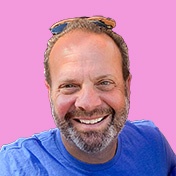 Mike Lieberman, CEO and Chief Revenue Scientist
Mike is the CEO and Chief Revenue Scientist at Square 2. He is passionate about helping people turn their ordinary businesses into businesses people talk about. For more than 25 years, Mike has been working hand-in-hand with CEOs and marketing and sales executives to help them create strategic revenue growth plans, compelling marketing strategies and remarkable sales processes that shorten the sales cycle and increase close rates.