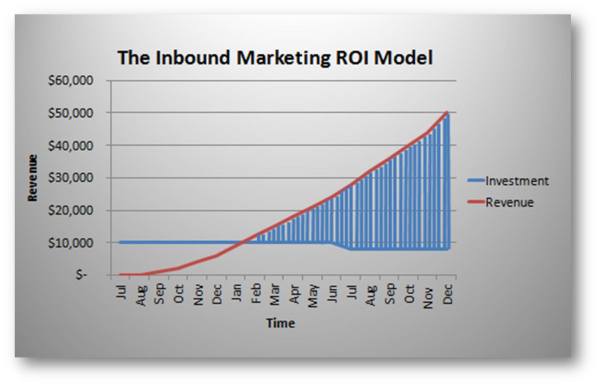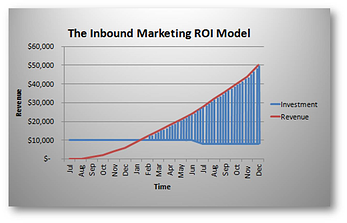 One of the best ways to source quality blog topics is through your own clients and prospects. I often write about conversations, questions or challenges that come up in day-to-day dealings.
Recently, we've been discussing the idea of investment: How should you think about paying for your inbound marketing program?
To be a little more specific: We have a prospect who was distressed to find out that it was going to cost around $15,000 monthly to implement all of the elements of the inbound marketing plan we had presented.
Keep in mind that we don't randomly select inbound marketing recommendations, but rather build those recommendations based on the revenue goals shared by our clients. In this case, they wanted to achieve an additional $1 million in revenue this year. Right now, they are only reaching about $10,000 per month. That's almost a 10x improvement in revenue, and that pace requires an investment in marketing.
No, you won't be "ROI positive" on the very first day. But think about it: If you simply hired a website design firm to build you a new website, that project wouldn't be ROI positive on the first day either. And what about the investment in the marketing people running the program? Business growth requires both an investment and the patience to see that investment gain traction and generate results.
Perhaps the real question is: How long, and what rate of return? One of the amazing features of inbound marketing is that while the investment is often flat, the impact on revenue is not. Take a look at the chart included in this blog post. Note the shaded area, which highlights the difference between revenue generated and the money required to maintain an inbound marketing program.
Please know that this is just a sample, as timing and investment vary from company to company. But this should give you a visual representation to help you think about why an investment is needed to generate inbound marketing results.
Inbound marketing is the only approach to marketing that allows you to build a system or, as we like to say, a Marketing Machine that generates leads day in and day out. All you have to do is sustain it at the right level.
Looking at the chart in this post, you see that traction kicks in around the third or fourth month, and the revenue numbers move up nicely from that point forward. But some clients choose to invest at a lower clip, and that has an impact on the revenue line curve.
It's a sure bet that if you invest less, it's going to take longer to get traction and generate revenue. You're going to get there, but not as quickly.
You've read in some of our previous blogs that inbound marketing is a science, and we are able to apply that science not only to program results like website visitors and leads, but also to revenue. Time and time again, prospects come to us with grandiose and unrealistic growth expectations for their business: "We are doing $5 million today and want to do $10 million next year." That's fine, and we like aggressive CEOs, but doubling revenue may require a major investment in marketing.
We actually calculate the number of website visitors, leads, sales opportunities, new customers and revenue associated with the doubling of revenue. That calculation helps us decide how many inbound marketing tactics are needed and which specific ones to employ. But growth like that requires a significant investment, and if a monthly amount of $15,000 to $20,000 is too rich, reconsidering your revenue goals might be in order.
Maybe it's going to take two years (instead of one) to go from $5 million to $10 million.
These high-level business-planning conversations are an integral aspect of the consulting services we deliver to our clients, and these types of advisory services are often provided as part of our own inbound marketing agency sales process. After all, we want to help our clients develop a solid plan, set accurate expectations and understand how inbound marketing contributes directly to growth.
Start Today Tip – Make sure your company's revenue growth goals are built upon data and realistic performance (including historical data). Having unrealistic expectations is the quickest way to make bad decisions with bad data. We often tell our clients, "Hope is not a strategy." You need to know exactly what must happen in order to get to your goals. Inbound marketing gives you the platform. You need to ascertain what level of site traffic and leads is necessary to get to your goals, but make sure your budget and planned investment in marketing matches those goals. If it doesn't, ratchet down your goals or find a way to invest more in marketing.
Square 2 Marketing – Leading The Reality Marketing And Inbound Marketing Revolution!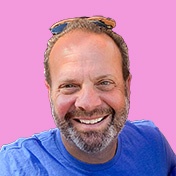 Mike Lieberman, CEO and Chief Revenue Scientist
Mike is the CEO and Chief Revenue Scientist at Square 2. He is passionate about helping people turn their ordinary businesses into businesses people talk about. For more than 25 years, Mike has been working hand-in-hand with CEOs and marketing and sales executives to help them create strategic revenue growth plans, compelling marketing strategies and remarkable sales processes that shorten the sales cycle and increase close rates.