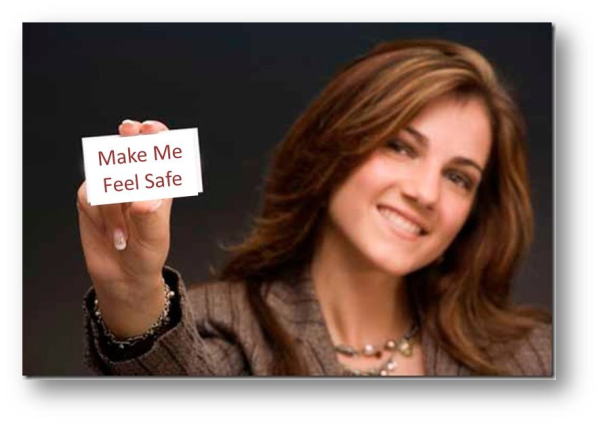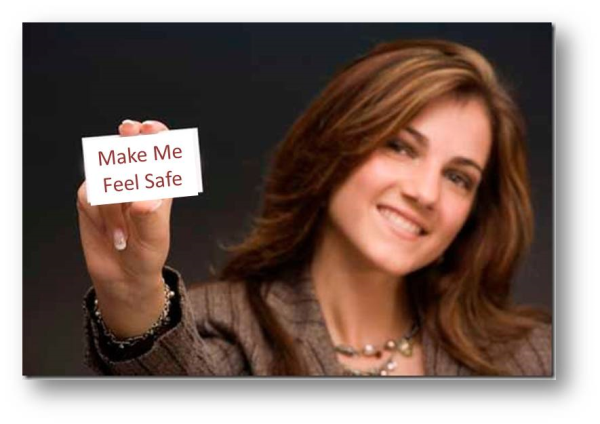 If you've been following our blog and actively implementing an inbound marketing program at your business, you may have a decent inventory of educational content by now. This includes all of your e-books, whitepapers, tip guides, infographics, videos and podcasts.
You might even be thinking, "Wow, we spent a nice chunk of change to get this stuff. I see it on our website, and it's contributing to increased leads, but is there a way to use it in other places?"
That's a great question, and the answer is yes. You should be using your content in at least two other places.
In The Sales Process
As we update our sales and marketing processes to fit the new buyer behavior, one of the most important adjustments is making the marketing experience match the sales experience. If you're educating your prospects and creating a remarkable experience prior to them connecting with a sales person, and then your sales person comes on too strong, you blew it.
Just as we suggest that you guide, consult and advise your prospects with educational content, your sales people have to bring the same approach. In this way, content becomes an amazing tool to deliver a more positive inbound sales experience.
Here are some of the content assets you should have and how to use them.
Blog – Your blog is going to give prospects unique insight into your company's thought leadership. Your blogging is often done in a more casual and conversational voice, so it's typically easier to digest than more traditional marketing copy. If you are updating your blog a few times per week, this fresh content gives sales people a reason to reach out to prospects with valuable and insightful content.
In fact, sales people should be actively asking prospects if they want to be subscribers to the blog. A "yes" is an excellent qualifier for future opportunities. Once your sales people understand your prospects' pain, they are able to forward relevant blog posts all throughout the sales process. Now they are helping instead of selling.
Video – People like watching as opposed to reading, and since your prospects are all people, sending them videos is going to help them get your message and connect with your stories. For instance, a reference reel filled with client testimonials is a great piece of content for the end of your sales process. Instead of providing references, send your prospects the reference reel link in an email BEFORE they even ask. This shows you are a proactive, thoughtful and progressive company.
E-Books, Whitepapers And Tip Guides – These pieces of content, if created properly, should map directly to the sales process. Prospects are looking for different content all throughout the sales process, so you should have content for prospects at the top of the funnel (the awareness stage), at the middle of the funnel (the consideration stage) and at the bottom of the funnel (the decision stage).
To Service Current Customers
Engaging in marketing and sales to current customers is one of the easiest and most cost-efficient exercises, but it's often overlooked. By focusing a content marketing effort on current customers, you enable your biggest fans to buy more, stay longer and refer you to new prospective customers.
It's critical that you know your buyer's journey with your company intimately. You have to understand the questions your prospects ask your sales people at all phases of the sales funnel. As long as your content answers those questions, your inbound marketing program and educational content are going to contribute to lead generation, increased close rates, shorter sales cycles, higher average sales, higher retention rates and improved business performance.
Start Today Tip – Create the content map that connects your prospects' questions directly with content that answers those questions. That map should include a variety of different content formats and various types of content. Top-of-the-funnel content should include materials that are delivered with minimal effort on your prospects' part. Remember, they don't know you well enough yet to give you a full bio, but they should be willing to give you their email addresses. Middle-of-the-funnel and bottom-of-the-funnel content may require them to give you more info.
Square 2 Marketing – Leading The Reality Marketing And Inbound Marketing Revolutions!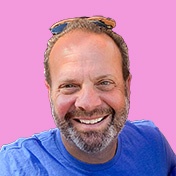 Mike Lieberman, CEO and Chief Revenue Scientist
Mike is the CEO and Chief Revenue Scientist at Square 2. He is passionate about helping people turn their ordinary businesses into businesses people talk about. For more than 25 years, Mike has been working hand-in-hand with CEOs and marketing and sales executives to help them create strategic revenue growth plans, compelling marketing strategies and remarkable sales processes that shorten the sales cycle and increase close rates.