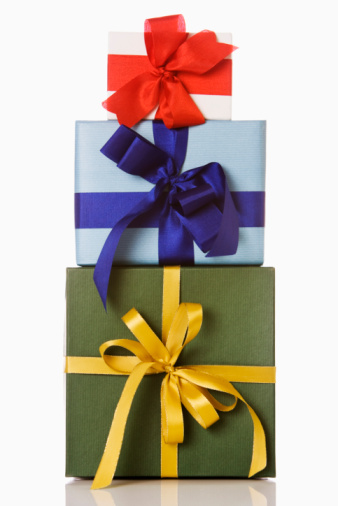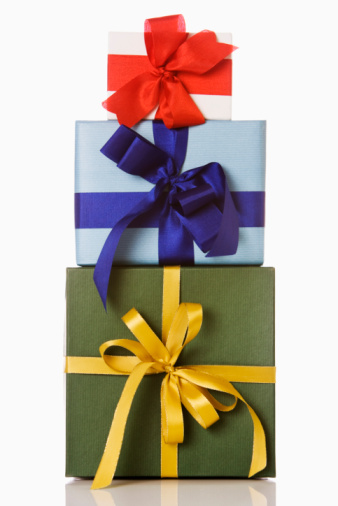 Inbound marketing offers entrepreneurs and marketing executives a variety of positive outcomes, but given the holiday spirit, we thought it would be fun to show you what gifts we're giving people this Christmas.
12 Months Of Blogging, Multiple Days Per Week – Want more visitors to your website? Then you have to blog multiple times per week. Weekly blogging just won't cut it anymore. The changes to how search engines index your website, as well as your prospects' interest in reading thought-leadership pieces instead of marketing copy, means your blog might be the most important piece of marketing content you create in 2014.
11 Pieces Of Educational Content – Your prospects are looking for long-form educational content like e-books, whitepapers, tip guides, research studies and infographics. They don't want to be sold to, they want to be informed. The more creative, compelling and helpful content you create, the more leads your company gets from your marketing.
10 New Low-Risk Offers – These offers, which are also referred to as middle-of-the-funnel offers, are critical to turning prospects in your sales funnel into viable sales opportunities. Use these online vehicles to collect additional contact information from your prospects. These offers include surveys, assessments, online quizzes, contests, trials and polls.

9 SEO-Optimized Videos – People prefer watching over reading. So, give them what they want by creating videos that help tell your story. Reference reels with clients telling their stories, how-to videos that educate your prospects and "60 Minute"-style videos that share what makes your business remarkable are all great ideas for video production. Make sure your videos are scripted, tagged and described with your keywords in mind. Then, post them to a variety of video-sharing sites.
8 Guest-Blogging Gigs – Putting your thought leadership, in the form of a guest blog post, on other websites instantly improves your website traffic and lead numbers. These guest blog gigs aren't hard to get, but the key is to identify the blogs being read by your perfect prospect. Then, reach out to the editors or site managers and offer your brilliance. Once they agree you have something to contribute, make sure all of your guest blog posts include links back to your website and an offer for additional educational content.
7 Sources For Publishing Your Content – In addition to guest blogging, putting your long-form educational content in front of your target prospects impacts results. LinkedIn groups are a great example for content publication. Getting group moderators to allow you to publish your content to key groups means more website visitors and more leads. Other sources for publication include trade association sites, industry sites and community sites like Amex's OPEN forum.
6 Lead-Nurturing Campaigns – Once prospects are in your funnel, you have to nurture them. This means creating a series of lead-nurturing emails that are sent out automatically every three days. These emails have to continue to educate instead of sell.
5 Enhanced Social Media Sites – As we mentioned last week, social media is driving just as much traffic to your website as search engines. This means your five major social sites need to be in tiptop shape. LinkedIn, Google Plus, Twitter, Facebook and YouTube all need to have compelling messaging, educational offers and active postings weekly, at minimum.
4 Webinars – Today, travel is complicated and time is precious. Webinars offer businesses a great way to have workshops, lunch and learns, seminars and other interactive sessions with their prospects. As long as you don't sell, but instead feature your clients or work to educate your prospects, these sessions are excellent at moving your prospects down the sales funnel.
3 Improvements To Your Sales Process – If you think your current sales process is good enough, think again. Remember, don't sell; educate. If the experience your prospects have while learning about your company is different than the experience they have when they engage with your sales team, you are in for a challenge. One way to know if you have issues here is to look at your sales cycle. Do the deals stall once your sales people get involved? If so, you need some adjustments to your process. Next, look at how you use content in the sales process. If your sales people aren't sharing educational content, they might be turning your prospects off.
2 Email Campaigns – It's not enough to email your prospects every 30 days. In 2014, consider connecting with them twice a month. Make one email educational and content-focused, and make the other a summary of your best blog posts for the month. Both drive prospects back to your website and both focus on education instead of selling.
And A Responsive Website On The HubSpot COS – We mentioned your website in almost all of the gifts we passed out above. So, when you look at your site, make sure it works on mobile devices, smartphones and tablets. But don't stop there. If you want to deliver a remarkable experience to your visitors, consider adding a personalization module that allows you to customize the pictures, messages and offers, improving your ability to turn visitors into leads and leads into new customers. Only the HubSpot COS (Content Optimization System) allows you to personalize your site like we described above.
If you are looking to make 2014 a banner year for lead generation, then you need to consider how to add these gifts to your marketing program. If you are able to accomplish everything on this list, you'll begin to notice dramatic improvements in your company's ability to be found online, to generate leads for your business and to close more sales.
Start Today Tip – Open up your presents and start adding these elements to your marketing effort. As we have stated time and time again, inbound marketing doesn't work overnight. The sooner you start, the sooner you'll see the results you need to drive your company forward. With that understanding, 2014 could be your best year ever if you add these inbound marketing tactics during the first part of the year.
Square 2 Marketing – Leading The Reality Marketing And Inbound Marketing Revolutions!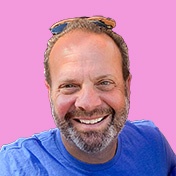 Mike Lieberman, CEO and Chief Revenue Scientist
Mike is the CEO and Chief Revenue Scientist at Square 2. He is passionate about helping people turn their ordinary businesses into businesses people talk about. For more than 25 years, Mike has been working hand-in-hand with CEOs and marketing and sales executives to help them create strategic revenue growth plans, compelling marketing strategies and remarkable sales processes that shorten the sales cycle and increase close rates.