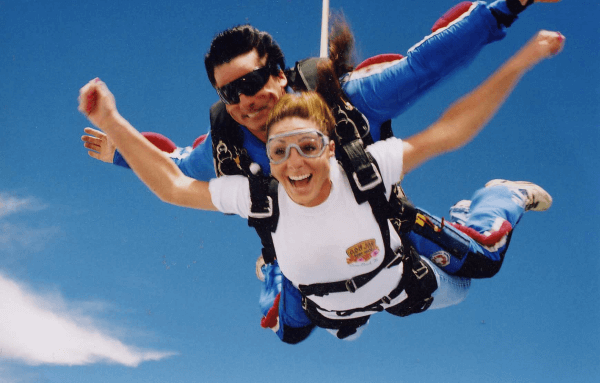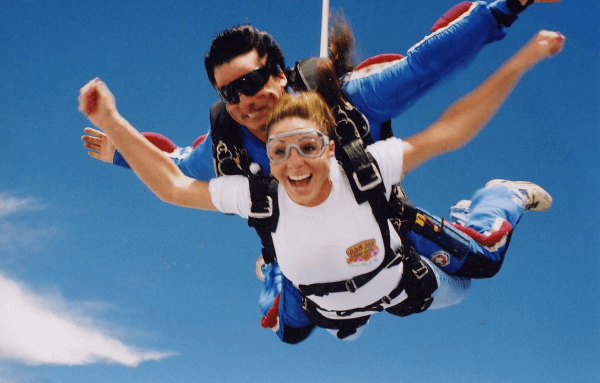 You've been paying attention and you've increased the number of visitors to your website, but how do you turn website visitors into qualified leads for your business?
The answer? Give them a remarkable experience.
Here are five ways to do just that.
Make it responsive – The number of people accessing your website from a smartphone or tablet is increasing every single day. Depending on the research you read, anywhere from 20% to 80% of the total audience reads your content on a mobile device. And it's going to increase. Today, there are more people with smartphones than laptops. If your site isn't automatically adjusting to the device it's being viewed on, you run the risk of sending your prospects away disappointed and without the information they were looking for when they landed on your site.
Make it educational – If your site is just an electronic brochure for your business, that simply doesn't cut it anymore. Make sure your website is about your prospects, and make sure it has a variety of free educational content such as e-books, whitepapers, videos, tip guides, infographics and webinars. People want to learn how your products or services are going to help them, and they want to make a smart purchase decision. If your site helps, they become hooked on your business.
Make it personal – A generic website is no longer an effective marketing tool. Marketing today is a person-to-person exercise. One way to deliver this level of personalization is to personalize the home page experience for each of your target personas. Today, you are able to customize the images, messages, offers and educational content at the persona level. Research shows that such personalization increases conversion rates dramatically. The result: more leads for your business.
Make it different – I know it feels comfortable to fit in, to see something familiar. You might even be comforted that your website looks similar to your competitors' sites. After all, if they did it like that, it must be effective, right? Wrong! Strong marketing strategy insists that your company stand out. The more you appear to be different than everyone else in your space, the better chance you have of your prospects seeing you as different and wanting to do business with you and ONLY you. Even if it makes you uncomfortable, make sure your website looks different, sounds different and works differently than all of your competitors.
Make it thought provoking – Take a stand. Most industries have challenges that need solving. Your business, services or products must solve a problem for your prospects. Make sure you voice is heard loud and clear on your website. Your blog is a great venue for you to yell from the rooftops about why you think the way you do business is better than everyone else. Make sure your website clearly articulates your "why." Why are you in business? What is your mission and how are you committed to helping your clients?
The good news is that technology and website tools are making it easier and easier to deliver these five critical elements. HubSpot's new Content Optimization System (COS) makes it easier than ever to deliver a responsive website that customizes each visitor's experience.
Inbound marketing practices ensure that you have educational content matched perfectly to the questions your prospects have during their individual buying processes.
Reality Marketing makes sure that what you say is dramatically different than your competition, and when your prospects land on your website, it's obvious (within 10 seconds) that your company is the one they want to do business with.
To truly deliver a remarkable experience for your website visitors, you have to do all of the above. Do you have to enact these changes all at once? No. But you do have to start somewhere, and the faster you get all of these elements up and running, the faster you're able to start counting the leads flowing into your business.
Start Today Tip – Take a quick assessment of your current website. If you are missing some of these features, don't panic. Most are easy to upgrade. Prioritize the features and then work with your website design and development partner to revamp your site to include these important elements. Some of the changes are going to include creating original educational content, which might take longer than making the site responsive. Benchmark the performance of your site today, make these changes and watch the traffic and lead numbers soar.
Square 2 Marketing – Leading The Reality Marketing And Inbound Marketing Revolutions!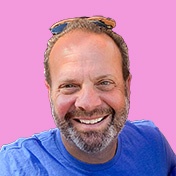 Mike Lieberman, CEO and Chief Revenue Scientist
Mike is the CEO and Chief Revenue Scientist at Square 2. He is passionate about helping people turn their ordinary businesses into businesses people talk about. For more than 25 years, Mike has been working hand-in-hand with CEOs and marketing and sales executives to help them create strategic revenue growth plans, compelling marketing strategies and remarkable sales processes that shorten the sales cycle and increase close rates.