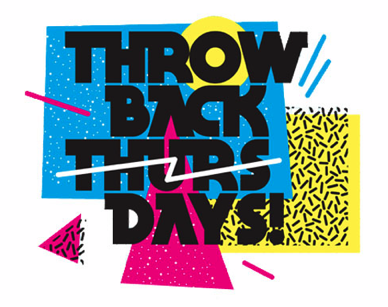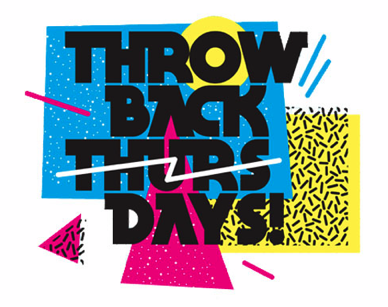 People are always asking, "How long does it take to get the kind of results you are getting now?" The answer is going to disappoint you. Why, because the answer is—I'm not sure.
We don't really know because every business, every industry, every target market is a little different. While we do know exactly what to do and when to do it and we know the results are going to be better than what you used to be doing, we are never sure exactly what will result from our activity.
What we do have to go on is past performance and as the largest and most successful inbound marketing agency on the planet, we have more experiential data on past client engagements than any other competitive firm.
So on Throwback Thursday, I thought it would be interesting to go back in time two years to see how our own inbound marketing program was doing in early November 2011 and compare it to how we are doing today. This will give you a very good idea as to how long it takes to generate the level of inbound marketing performance we generate today.
Keep in mind, our business is different than your business and how we applied inbound marketing is different than how you might apply it. Regardless, its another data point to see how inbound marketing works.
So join me in the Way Back Machine as we travel back in time to November 7th, 2011. In case you don't remember, here are some of the news headlines from that day.
The Jerry Sandusky trial was in high gear and two high ranking Penn State administrators face arraignment today on charges they lied to a grand jury looking for evidence against former defense coordinator Jerry Sandusky.
The Conrad Murray jury continued deliberations.
More aftershocks continue to rattle Oklahoma after a moderate sized quake struck the state over the weekend (the biggest in the state's history).
The President was meeting with veterans trying to get Congress to pass incentives to help get Vets work.
New chaos from Greece where it appeared the Prime Minister was going to step aside and a new government will be formed.
Mitt Romney was campaigning in Iowa.
But in our world of inbound marketing program performance November 7th meant reviewing performance for the month of October.
Here is what that looked like.
This month we had 3,420 visitors to our website, up significantly from our starting point in June of 2011 when we had about 1,090 visitors coming to our site. We generated 122 leads that month, up from just 5 leads in June of that year. So in just four months we created a 3x increase in website visitors and a 25x increase in leads for our company.
Or conversion rate when we started was an anemic .31% and on this date in history we were able to improve our conversion rate to an eye popping 3.57%. So you have something to compare it to, today we do about 12,000 unique visitors to our website each month and generate about 300 leads a month for our company. This represents a 4x increase in new website visitors to our front door and a 3x increase in leads for our business.
A few side notes for you to keep in mind as you compare this performance to what you expect for your business. Marketing firms face an extremely crowded content market. This means every marketing firm is creating content. Content we are competing with on a daily basis. This hyper crowded space limits the numbers for firms like ours. In addition, we didn't redo our website until January of 2012 when we saw another significant increase in website traffic and leads.
Start Today Tip - Based on our research most companies see even more extreme and dramatic results, but you should have the expectation that to see dramatic results like this it's going to take time and it's going to take a commitment to feeding the machine every single month. The more you blog the more website visitors will find your site and the more fresh educational content you create the more leads you will generate for your business.
Square 2 Marketing – Leading The Reality Marketing and Inbound Marketing Revolution!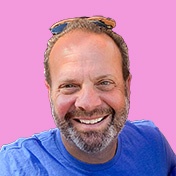 Mike Lieberman, CEO and Chief Revenue Scientist
Mike is the CEO and Chief Revenue Scientist at Square 2. He is passionate about helping people turn their ordinary businesses into businesses people talk about. For more than 25 years, Mike has been working hand-in-hand with CEOs and marketing and sales executives to help them create strategic revenue growth plans, compelling marketing strategies and remarkable sales processes that shorten the sales cycle and increase close rates.