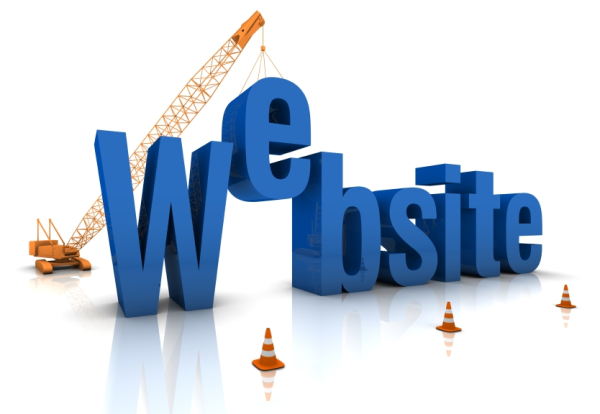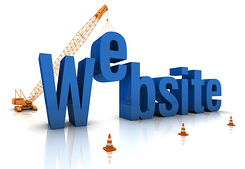 Recently, one of our newer inbound marketing clients hired an outside firm to redo their website, and that project was well underway when we joined the team. In this scenario, we focused on adding content, landing pages, call to action buttons and blogging to their new website, while the website firm worked on designing and building the new site.
The challenge arose when the site went live. Immediately, we saw that traffic was down versus the previous month, and it was down fairly substantially. After a quick look under the hood, we saw a few major technical issues with the new site. First, the old site pages were not redirected to the new site and second, the copy on the pages wasn't optimized for the client's keywords.
This got me thinking. Not all website design projects are created equally. So today, here are the 11 most important questions to ask your website design or development firm before you sign on the dotted line.
1. What is the project timeline and are the project expenses capped? It's always nice to know how long and how much. While project estimates are just that, estimates, it's always good to know. The scope of the project should be agreed upon in advance and the costs should be capped based on the agreed upon features and functionality of your new site.
2. How will I be involved in the process? By asking upfront how your website company plans on working with you and your team, you can judge whether your involvement will be enough for you or not. Are you going to collaborate on design? When will you see home pages? Secondary pages? How will the navigation be decided? All of these milestones are good opportunities for you to give approvals and keep the project moving forward.
3. Will you be helping us determine our keywords or do I have to give you that info? This is a huge issue. Most of the clients we work with have an idea of what keywords they think people are using to find their websites, but when we do independent keyword research, we find a mismatch between what people are actually searching and what our clients think they are searching. If you select the wrong set of keywords, you will find it difficult to drive new website visitors to your site. Make sure that someone is doing independent keyword research before the project starts.
4. Will you write the copy or will I have to write the copy? Writing the words that live on your website is critical. Website design companies typically don't do any writing, so it's good to know, upfront, who is responsible for writing the copy on the website.
5. Will you be optimizing our site for our top keywords? Once you know who is going to be doing the writing, you also need to know who is responsible for optimizing the copy for your new website. You want to make sure the keywords are used in the page headlines, in the first line of copy and in the first paragraph on the page. If you use your keywords appropriately, your website will rank effectively on all the major search engines.
In addition to optimizing the copy with keywords, there are other parts of the new website that need to be optimized, as well. Page tags, image tags, meta tags, alt tags, page descriptions and URL naming all have an impact on how well your site ranks. Make sure your website design firm is aware and prepared to deliver all aspects of the search engine optimization.
6. Will the new site work on all smartphones and tablets? Today, almost 20% of the visitors to your site will be visiting it via their smartphone or tablet. Make sure your site is what we call "responsive." This means the site will look differently and work differently depending on the device used to access the site.
7. How will we make changes to the site after you are finished? Your website needs to be a constantly evolving part of your marketing, which means it's going to require changes on a regular basis. Make sure you know how you to make these changes going forward. Will there be a Content Management System that makes it easy for you to make changes? Will you need any specialized skills or software like Dreamweaver to make changes? Understanding this helps you budget for additional expenses or plan to have technical resources on staff to make changes going forward.
8. Will the site be integrated into our CRM system or back office systems? If you have a CRM system or back office logistics management system, then making sure your website is integrated is going to be critical. When people fill out forms on your website, you want that data to flow directly into your CRM system. Make sure your website firm is planning on handling this integration.
9. Will the site have a blog and the ability to easily add landing pages? The more you blog, the more website visitors you get to your site, so make sure a blog is part of your project plan and price. The more landing pages on your site, the more leads you are going to get. Make sure it's easy to add landing pages to your site without needing a technical resource.
10. Who owns the site after the project is finished? Believe it or not, we have worked with clients who don't actually own their websites. Quite often, cheap websites that are hosted by other websites don't actually belong to the business owners, but to the hosting company. Make sure you own your site completely. If this is not the case, we strongly recommend you find another provider.
11. BONUS QUESTION – Is this a website that's designed to look good or designed to get us leads? Most website design firms give you a great looking site. Unfortunately, your site has only one goal — to get leads for your business. If your website firm isn't going to deliver a lead generating website, our suggestion is to look at other options.
There are probably a handful of other questions, but these are the most important. Make sure that you are comfortable with the answers to these questions before you start the project.
Start Today Tip – Your website is the cornerstone of your marketing. If it works right, your ability to get found online, generate leads and grow your business will soar. But if it doesn't work right, you might be stuck in first gear. Your website has only ten seconds to get a visitor's attention and turn him or her from an anonymous lurker into a real lead for your business. Make sure your website delivers.
Square 2 Marketing - Leading The Reality Marketing and Inbound Marketing Revolutions!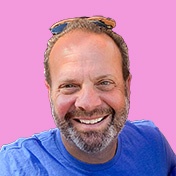 Mike Lieberman, CEO and Chief Revenue Scientist
Mike is the CEO and Chief Revenue Scientist at Square 2. He is passionate about helping people turn their ordinary businesses into businesses people talk about. For more than 25 years, Mike has been working hand-in-hand with CEOs and marketing and sales executives to help them create strategic revenue growth plans, compelling marketing strategies and remarkable sales processes that shorten the sales cycle and increase close rates.