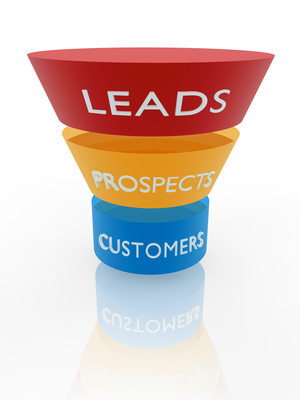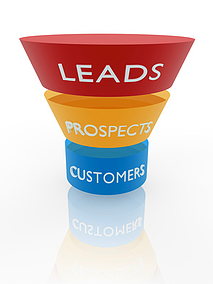 Over the next couple of weeks, we are going to change the focus of our blog from the high-level and strategic perspective associated with inbound marketing to the more practical perspective. This means more upgrades you should add to your marketing to improve the number of visitors to your website and the conversion of those visitors into leads.
Most business owners, CEOs and marketing executives already have a website, and most of them have recently redesigned their sites; however, the sites still fail to deliver leads for the business. That's because these sites are missing one or two key elements that transform traditional website design into inbound marketing website design.
One of the most important upgrades has more to do with your sales funnel than it does with your website. If you consider a traditional sales funnel, at the top are people who are just getting to know you, and at the bottom reside people who are in the final process of selecting a company to do business with. Most websites only have information for people at the bottom of the funnel. "Contact us." "Call us." "Speak with a representative." These are only for people at the bottom of the funnel.
Remember that there are probably 10 times the number of people at the top of the funnel than at the bottom, yet your website doesn't provide anything for those people at the top.
This is where inbound marketing shines. You need to create engaging offers for prospects at ALL stages of the funnel. People at the top of the funnel want information such as whitepapers, eBooks, tip guides and infographics. By adding these to your website, you immediately see an increase in leads.
Unfortunately, to do this right, it does take a few steps:
Step 1 – You have to know what content to create. What questions do your prospects ask during the sales process? The answers to these questions provide the type of content you need to create. Develop educational whitepapers, tip guides, eBooks and infographics that answer their questions.
Step 2 – You have to make the offer look compelling. Make sure your titles are highly creative. Consider a controversial title. Make sure the material is highly graphic and professionally designed. These materials are going to set the tone for your organization. If your content is filled with typos, mistakes or bad grammar, your prospects are going to be hesitant to hire you. Make sure you have supporting images, as well. Graphic call to action buttons for your website are key, but so are images of the material. By making your content look substantial, you drive more leads.
Step 3 – You have to set up the conversion strategy. Although getting a website visitor to fill out a form on a piece of content may sound like the goal, you might be missing the real goal here. Our goal, as marketers, is to obtain a new customer. We have to make sure the conversion strategy is just as remarkable as our content offer. The landing page has to be simple, with a picture of what the prospect is getting. Eliminate any other navigation on this page. Then, set up a lead nurturing campaign to continue the conversation even after the content has been delivered.
Step 4 – You have to set expectations and track results. Highly effective landing pages convert at rates between 30% and 40%. An average page usually converts at a rate of about 20%. Set expectations before you start of what you'd like to achieve. Then, track performance weekly. After a week, consider making a minor adjustment by perhaps moving a CTA button to a different location on your home page. Then, let this adjusted page run for another few weeks. After this, review the performance, and if it's not up to snuff, consider more significant adjustments.
Don't be impatient. While it's possible that the leads may start coming in immediately, it is going to depend on the amount of visitors already coming to your site. Most clients have mediocre traffic stats. Anything under 1,000 visitors a month is considered below average. In most cases, it's going to take at least 30 days to see whether your website adjustment is working or not. Be patient.
Start Today Tip – It's probably going to take a couple of days to create the content, design it accordingly, make a new landing page, create a graphic CTA and establish a lead nurturing campaign, but the sooner you get started, the sooner you begin seeing leads from your website. Clients typically see 1% to 3% of total traffic convert the first day, so if you get 1,000 visitors a month, that's going to be two to six leads a week. And that's just the beginning. However, make sure you don't fumble those leads in the sales process. Think the entire process through before you launch your marketing program.
Square 2 Marketing – Leading The Reality Marketing And Inbound Marketing Revolution!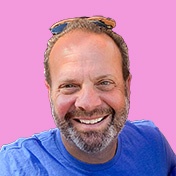 Mike Lieberman, CEO and Chief Revenue Scientist
Mike is the CEO and Chief Revenue Scientist at Square 2. He is passionate about helping people turn their ordinary businesses into businesses people talk about. For more than 25 years, Mike has been working hand-in-hand with CEOs and marketing and sales executives to help them create strategic revenue growth plans, compelling marketing strategies and remarkable sales processes that shorten the sales cycle and increase close rates.