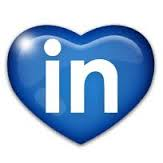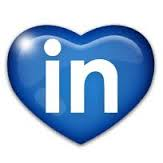 Last week I spent a few hours with a client helping them figure out how to leverage LinkedIn to get found, get leads and close more sales. It occurred to me that there might be other business owners, CEOs and marketing professionals who are on LinkedIn but who still don't use this valuable tool to its fullest potential.
LinkedIn has over 200 million users who are active participants in virtually every business category. If your business sells to other businesses, then you need to have a personal profile and a corporate profile on LinkedIn.
Here are eight proactive steps you can take tomorrow that will help you take advantage of all that LinkedIn has to offer, driving traffic to your website and turning visitors into leads.
1. Build out your corporate page – If you're a B2B company in today's market, chances are good that people look for your business on LinkedIn as much as they do on Google, Yahoo or Bing. That's right: people are searching for you and your business on LinkedIn, whether you know it or not. When they find you, they need to also find a well-planned, clear and concise LinkedIn corporate page that works to convert them into a lead for your business. This means you need to have educational content and compelling messaging on your profile page, just like you do on your website home page.
2. Build out your personal page – Most people don't stop their search at the corporate page. They are going to want to see your personal LinkedIn profile as well. Your LinkedIn profile page has to be complete and it has to deliver the right, consistent message in line with your business. How do you feel when you see incomplete profile pages…like the person might not be all together, right? We don't want them thinking you or your business isn't top-notch just because you haven't gotten around to finishing or updating your profile page.
3. Add educational offers to your corporate page – LinkedIn has added a three panel slider bar that allows you to promote offers right on your business page. Don't make a mistake by trying to sell your visitors something right off the bat. Instead, add educational offers that get them to convert from anonymous visitors into qualified leads. Click here to see how we do it for Square 2 Marketing.
4. Share educational information from your website with all your connections – Every time you write a blog post, there is a LinkedIn Share button at the top of the page. Make sure you click it and share the blog post with all your connections. The secret here is that if they like your post, they will share it with all their connections too. This sort of viral sharing potential can get your content out to thousands of people with the click of a button.
5. Join up to 50 groups – The basic, free subscription on LinkedIn allows you to join up to 50 groups. Spend 15 minutes searching for groups that your prospects would be part of. Review the group membership profile. Most groups allow you to look and see who is already a member. If you have prospects in the group, sign up today.
6. Share educational information with your groups – Just like sharing your blog posts with your connections, you can easily share your blog posts with every group you join. Simply check the "Share with Groups" box, type in your groups and click "Share." Now everyone in your group will see your educational content. Keep in mind: all groups are not the same. Some have more strict posting policies than others. Read the group bylaws before you start posting content blindly. Remember, it's always better to participate in the group conversation than to seem like you're just there to broadcast your content.
7. Keep an eye on who has viewed your profile – LinkedIn also offers you insight into who is checking you out. This is great for sales people who might have requested a connection with a hot prospect. If they looked you up, they might be interested too.
8. Make sure you are recommending that prospects and clients follow your corporate page – LinkedIn has a Followers number just like Facebook. You and your sales people should be encouraging clients and prospects to follow you on LinkedIn. Then, when you post updates to your corporate page, they will be notified. Find out what this number is today and set a goal to increase it. The more people following you the better.
There are other ways to use LinkedIn. In fact, there are consultants out there who specialize in teaching businesses how to leverage LinkedIn... but the eight suggestions above will do an amazing job of helping you take full advantage of the power of LinkedIn and social media for your business.
Start Today Tip – It's always hard to do something new. Starting to get LinkedIn to be a regular part of your day will be challenging in the beginning. However, the payoff is high and the time commitment is low. After a few days, it will seem commonplace and extremely easy to click on a couple of buttons. If you do it, your team will do it too. You can model the behavior you want and then work with them to ensure they are doing it the way you want them to. This is one of the best inbound marketing process improvements you can make in your business today that requires zero investment of funds and delivers a very high payoff, in terms of website traffic and potential leads.
Square 2 Marketing – Leading The Reality Marketing Revolution!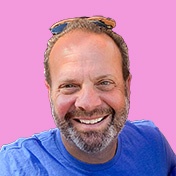 Mike Lieberman, CEO and Chief Revenue Scientist
Mike is the CEO and Chief Revenue Scientist at Square 2. He is passionate about helping people turn their ordinary businesses into businesses people talk about. For more than 25 years, Mike has been working hand-in-hand with CEOs and marketing and sales executives to help them create strategic revenue growth plans, compelling marketing strategies and remarkable sales processes that shorten the sales cycle and increase close rates.